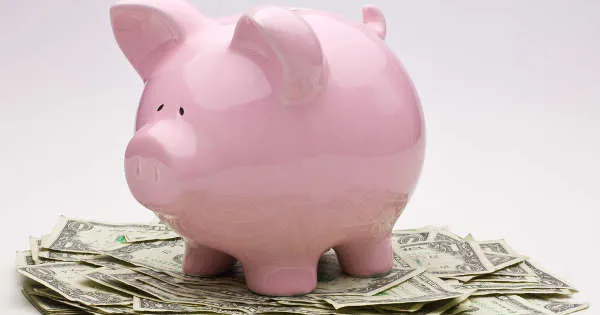 As with any type of insurance, there are numerous ways to save on life insurance. We've created a list of some of the best ways to save money on a life insurance policy:
Evaluate Your Physical Health
One of the major factors in determining life insurance rates is your health and wellbeing. The better health you're in, the lower your rates. Certain health factors play different roles in raising life insurance rates. They are:
Family Health History
If you have a family history of heart disease, cancer, diabetes, or other chronic illnesses, insurers will charge you higher premiums. This is because there is an elevated risk you will get the disease as well. It's important to look into your family history early on, so you can purchase a policy before you're diagnosed with a health condition that will make it more difficult or expensive for you to obtain health insurance.
Preexisting Conditions
If you already have a disease or illness when shopping for life insurance, your rates can get expensive. Insurers consider diabetes, cancer, cardiovascular disease, common obstructive pulmonary disease (COPD), heart attacks, high blood pressure, high cholesterol, strokes, and HIV/AIDS to pose the most risk.
If you have any of these conditions, it's important to shop around. If possible, do so before the condition gets worse. If you can keep your illness under control and insurers will often reward you with lower rates. 
If you've shopped around and no one will insure you, you can always look into a guaranteed life insurance policy. This policy doesn't require any medical underwriting. However, the premiums will be quite high, so you probably only want to purchase this policy as a last resort.
If you can, try to purchase life insurance before you get a problematic diagnosis. You can start by comparing rates with QuoteWizard.
Get a Policy While Young
Insurance companies and their underwriters favor the young and healthy, over the middle aged with health conditions. Policies are typically cheaper to purchase when you're young because you theoretically have more time on your biological clock. Underwriters base premiums on risk of death, and if you're young, there's less of a danger of passing away anytime soon, other things being equal.
Also, the younger you are when you purchase a policy, the more money the insurance company will be receiving. If you are young and in good health, you'll be paying premiums every month for a long time before an insurer will have to pay out death benefits.
Choose Carefully Between Term and Whole Life
There are two main types of life insurance policies—term and whole life. Term life covers you for a predetermined period of time such as 10, 20, or 30 years. If you die within the term, your beneficiaries will receive a death benefit. If you don't die, no one gets any money.
Whole life insurance, or permanent life, covers you until you pass away. It also accumulates cash value, which you can borrow against. When you die, your beneficiaries get the death benefits no matter what.
While it might seem economical to purchase and keep one policy for your entire life, it's actually more affordable to buy a term policy. Term life premiums are much cheaper than whole life's. You can also get renewal guarantees with term life. This allows you to renew your policy after the term is up, without having to get another medical exam.
An example of where a term life policy would be favorable and affordable is if a young couple's only dependents were their children. Once their children graduate from college and they don't have anyone depending on them for income, it might not be necessary to have a policy. A 20 or 30-year term is the ideal length of a policy in this scenario.
However, whole life does have some benefits too. If you have people depending on you for income your entire life, you might consider this policy. It's also good if you don't want all the money you've been investing into a life insurance policy to go to waste, like term life money does. This policy also never expires, as long as you keep paying your premiums. 
Each policy has pros and cons, and depending on the type of lifestyle you live, both term and whole life can be affordable. Read our article on permanent or term life insurance for further information.
Avoid Mortgage Life Insurance
If you die and have yet to pay off the mortgage on your home, your insurer pays the rest of the payments to the mortgage company, with this policy. This seems like a good idea on the surface, but as time passes, you'll pay the same premiums, but the policy will lose value.
If you have health problems and no companies want to insure you, this policy makes sense, but otherwise, you should probably avoid it.
Avoid Taking Out Living Benefits
It might seem convenient to use your whole life policy as another savings account, but it can come back to haunt you if you aren't careful. If you take out too much money, there might not be enough left for your beneficiaries.
You should only use the cash value portion of a life policy if you're in financial despair and don't have another source of funds.
Keep Your Policy up to Date
If you get married, have a baby, or get divorced, you'll want to account for these changes on your policy. You should be reviewing your policy annually. During this period, update the list of beneficiaries on your policy.
You'll also want to look into increasing or lowering your coverage, depending on your life change. For example, if you get a divorce and no one depends on you for income anymore, you might lower your coverage, or get rid of it altogether. Take caution and speak with your agent if you go the latter route. Canceling a policy can be tricky.
Reporting life changes now can save you money in the long run. You want your beneficiaries to get the full benefits, and they can only do that if they're on your policy.
Pick the Right Amount of Coverage
You can save a lot of money by doing your research, and choosing the right amount of coverage for your lifestyle. Take into consideration your relationship status, your children, whether you own a home, your children's college fund, your income, your spouse's occupation, and more when purchasing a policy.
You want to ensure the right amount of death benefits if the unexpected happens. Purchasing too little or too much coverage can cause a great financial strain later in life.
You can start looking at different coverage options by seeking quotes from different companies. QuoteWizard's a great tool for this.
Hire a Broker
A broker is an independent agent—someone who doesn't have ties to any particular insurance company. If you hire one to help you find a life insurance policy, they will help you find your best deal, without bias.
They also must have a broker's license, which means they should be well educated in the realm of insurance. They can help analyze different companies, as well as which plans work best for your budget.
You might also ask them if they can use a net cost index to compare rates for you. This measures the premiums, cash value, and dividends from various companies.
Ask Questions
Don't be afraid to ask too many questions. The more you ask, the more you can learn about getting your best deal. Make sure to ask questions such as how they determine your premiums. Ask about whether it's cheaper to pay premiums monthly or yearly. Also, ask if you can cancel your policy down the line, and what the penalties look like.
There are a wealth of different questions you may want to ask, these are just some of the most popular. Of course, you can always find more answers to your questions by reading the fine print, exclusions, or FAQ section of the policy.
Look for Discounts
Speaking of asking lots of questions, you'll want to ask about discounts. If you're a military veteran, there should be discounts available for you. Look into the U.S. Department of Veterans Affairs (VA) for further details.
Another way to obtain a life insurance discount is through your work. Employer sponsored life insurance usually comes at a fairly low price, and doesn't require medical underwriting. However, it also often doesn't provide a great deal of coverage.
This type of policy would be good for people who are looking for inexpensive insurance, or who have preexisting conditions and can't get insurance elsewhere. For everyone else, it's cost-effective to supplement the gaps in group life insurance with a policy of your own.
Quit Smoking
Tobacco use is strongly correlated with high life insurance rates. You'll most likely be lumped into the standard smoker category of the insurance risk profile, and will have to pay 40 to 100 percent more for a policy than a non-smoker. Quitting smoking can reduce your rates significantly.
If you quit smoking, wait at least 12 months before applying for another policy and they should classify you as a non-smoker again.
Check the Company's Reputation
It's important to read reviews, check the financial strength rating, and verify that they have proper licensing, before purchasing a policy. You want to make sure you're purchasing insurance from a credible company.
You can read review of companies on places like the Better Business Bureau website. You can check the financial strength of a company through independent rating agencies like A.M. Best, Moody's, Fitch, and Standard and Poor's.
Check for Exclusions
Exclusions vary by company, but it's important to understand your policy's exclusions. Some exclusions may be suicide, accidental death besides accidents, illegal acts, and more. Check with your insurer for more details on the exclusions.
Bundle Policies
You may have heard this before, but purchasing different lines of insurance under the same insurer can save you a lot of money. Insurers like their loyal customers. And who is more loyal than someone who purchases their life, auto, and home insurance from the same provider! Learn more about bundling insurance policies.
Shop Around
Shopping around and comparing quotes from multiple insurance companies is one of the most dependable ways to save big. Life insurance is a competitive industry, and every company is competing for your business. QuoteWizard can help you get quotes from top national carriers and local agents so that you can compare life insurance rates.
References:
QuoteWizard.com LLC has made every effort to ensure that the information on this site is correct, but we cannot guarantee that it is free of inaccuracies, errors, or omissions. All content and services provided on or through this site are provided "as is" and "as available" for use. QuoteWizard.com LLC makes no representations or warranties of any kind, express or implied, as to the operation of this site or to the information, content, materials, or products included on this site. You expressly agree that your use of this site is at your sole risk.