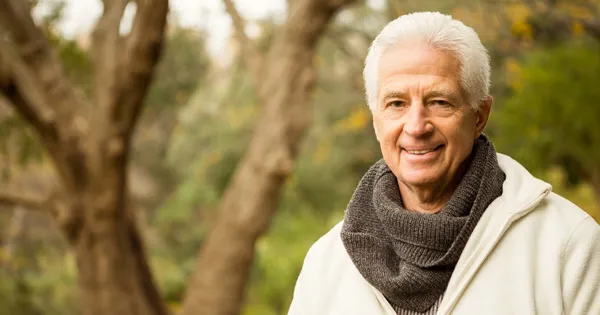 Every time you get paid, you contribute a part of your paycheck to the Medicare program. In theory, you shouldn't have to worry about medical coverage after you retire. Medicare should cover your needs.
While Medicare does provide insurance for many medical necessities, it doesn't cover most dental, vision, and hearing expenses.
In most cases, Medicare won't pay for items many senior citizens need as they get older such as:
Dentures
Hearing aids
Eyeglasses
Contacts
Read on to find out more about this program, what it does cover, and how to get the care you need.
Medicare 101
What exactly is Medicare? It is an insurance program signed into law in 1965 by President Lyndon Johnson. It was created because citizens over 65 were having a hard time finding adequate, affordable health insurance.
To qualify, you must:
Be 65 years or older and be a U.S. citizen. You need to have lived in the U.S. for at least five years, and paid for Medicare for 10 years or more or
Be under 65 years old and have received Social Security disability benefits or
Have End-Stage Renal Disease
Medicare is more complicated than most other health insurance plans. It has four parts:
Part A
This part of Medicare covers fees for:
Inpatient hospital care
Hospice care
Skilled nursing facilities
Home health services
Part B
Pays for physicians and services such as lab tests and physical therapy. Parts A and B make up what is called Original Medicare. You can also opt to receive Medicare a different way through private insurers (Part C)
Part C 
Refers to another way you can receive Medicare. Part C allows private health insurers to administer Medicare health plans. These are called Medicare Advantage Plans.
According to Medicare.gov, there are several types you can choose from including:
Health Maintenance Organization (HMO)
Preferred Provider Organization (PPO)
Private Fee-for-Service Plans (PFFS)
Special Needs Plans (SNPs)
HMO Point of Service (HMOPOS)
Medical Savings Account Plans (MSA)
Advantage Plans cover everything Original Medicare covers (except for hospice care). Medicare will still pay for your hospice care if your Advantage Plan doesn't.
A Medicare Advantage plan legally doesn't have to provide coverage for anything that isn't medically necessary. But many plans do provide extra coverage like vision, dental, and hearing benefits.
Advantage plans may also include a prescription plan, meaning you won't have to sign up for Medicare Part D (see below).
These plans are sometimes more expensive than Original Medicare. But consumers should note whether or not it provides additional coverage.
One of the best ways to get the lowest insurance rates is to shop around. Use QuoteWizard to compare health insurance plans from top insurers.
Part D 
The prescription portion of Medicare, Part D helps pay for prescription drugs. Consumers will likely pay a late fee if they don't sign up when Part D first becomes available to them.
Medicare was created to prevent people from ending up in the hospital and racking up large medical bills. Thus, it covers procedures deemed "medically necessary."
According to Medicare.gov, medically necessary refers to, "health care services needed to diagnose or treat an illness, injury, condition, disease, or its symptoms and that meet accepted standards of medicine."
Most dental, vision, and hearing exams aren't "medically necessary." Since they are "routine" or "yearly checkups," Medicare covers very little of these expenses.
Unfortunately, these kind of procedures haven't been covered since the program was created. It seems unlikely they will be covered by Original Medicare anytime soon.
Dental
Those who opt for Original Medicare won't usually have dental coverage. That means no Medicare coverage for:
Routine cleanings
Fillings
Dentures
Extractions
There are a few exceptions. For instance, Original Medicare would cover dental work is if it was required for another procedure that it did cover. According to Medicare.gov, Part A might also pay for dental work if it is an emergency.
Some Advantage Plans will cover dental work, depending on the policy.
If you don't have dental coverage, consider looking into these options:
Marketplace
Your state might offer separate dental coverage through its marketplace. Check HealthCare.gov to see if you're eligible
Dental Schools 
These schools offer dental services from dentists in training. Fees may vary depending on the student who is administering your care. For example, a procedure performed by a student working towards their DDS degree would cost less than an exam given by a dentist studying for an advanced specialty. Students would work under the supervision of a professor
Medicaid 
People who qualify for Medicaid may be able to receive dental benefits. Coverage is limited in most states, but it is worth checking to see if you can get coverage
State Dental Association 
Check your state's dental association website to find information about low-cost programs in your state. Many states have community centers that offer affordable dental care, usually based on income
Dental Lifeline Network
Offers free dental care for people with disabilities and the elderly under the donated dental services program
Vision
Medicare offers limited vision care. The following are not covered by Medicare:
Routine eye exams
Fitting exams
Contact lenses
Eyeglasses
There are some exceptions to this. If you have cataract surgery, Medicare Part B will cover one set of contact lenses or eyeglasses. It will also pay for routine eye exams if you have diabetes, in order to check for diabetic retinopathy.
Medicare Part B also includes some preventive care services like yearly glaucoma tests for high risk individuals. You'll have to pay 20 percent of the fee out of pocket plus the deductible, but Medicare will cover the rest.
You're considered high risk if you are:
Diabetic
Hispanic American and over 65 years old
African American and over 50 years old
Have a family history of glaucoma
Medicare will cover exams and tests for some other diseases such as macular degeneration and dry eye syndrome. This is because they are considered medically necessary. It also covers medically necessary surgery such as cataract surgery.
Those who choose a Medicare Advantage plan may have better luck finding coverage for regular eye exams and eyewear. These plans include at least as much coverage as you would receive in Parts A and B.
It may include additional benefits such as coverage for:
Routine eye exams
Eyeglasses
Contact lenses
Contact lens fitting exams
Each policy will differ on what it includes, so it's important to read each policy carefully.
Don't have Medicare Advantage or other vision benefits? One of the places below might offer an affordable vision care option:
This program, part of the Foundation of the American Academy of Ophthalmology, offers free eye exams and up to one year of eye care for those who qualify. To take part in this program you must:
Be a legal resident or U.S. citizen
Not have an HMO, veteran's vision insurance, or other eye coverage
Not been to an eye doctor in three years or more
Additionally, you may be able to receive a free glaucoma exam if you're at high risk for glaucoma and haven't had an eye exam in a year or more. Note this is also covered under Medicare Part B.
This program will not cover the cost of eyeglasses or provide an eyeglass prescription.
Mission Cataract USA
Provides cataract surgery for free for those who cannot afford it
Lions Clubs
Your local lions club may provide eye services such as eye screenings, glasses, and other eye care
This non-profit buys prescription eyeglasses for those people who are at or below the poverty line. In order to apply, a social service agency must send in an online application for you. This program doesn't pay for eye exams
Discounts from Memberships
Some group memberships offer discounts on contacts, eyeglasses, and eye exams. Examples include:
Medicaid 
Benefits differ from state to state, but qualifying citizens may have coverage for eyeglasses and eye exams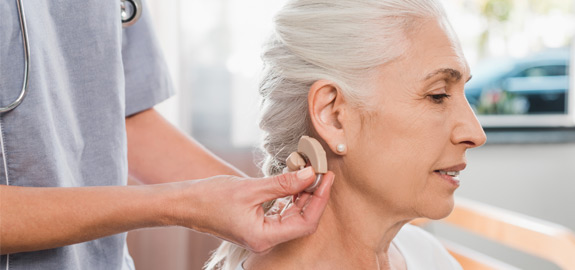 Hearing
Routine hearing exams aren't covered under Medicare. But Medicare Part B will pay for diagnostic hearing and balance tests if a doctor requires one. If you receive a service covered by Part B, you'll pay for 20 percent of the procedure as well as a deductible.
Although many senior citizens need hearing aids, they aren't covered under Original Medicare. Like dental and eye care, an Advantage policy might include hearing coverage.
This could include:
Hearing aids
Fitting exams
Routine hearing checkups
Foundation for Sight and Sound
Their program, Help America Hear, will give qualifying applicants:
Two hearing aids
Custom ear molds
One year of limited service
 You will have to pay for some expenses such as the cost of the hearing exam as well as warranties.
Help America Hear evaluates applicants based on:
Gross household income
Level of hearing loss
Assets and savings
Insurance benefits/co-pay
This program is a last resort program for those who cannot find any other funds to buy hearing aids.
Medicaid 
Depending on your state, Medicaid may help pay for hearing aids
Veterans are able to get hearing aids through the VA if their hearing loss affects their daily lives. They may also get coverage for hearing aids if they lost their hearing while in the military
Sertoma 
This nonprofit is dedicated to improve the lives of people who are affected by hearing loss. It provides national and state resources for those looking for hearing assistance programs and affordable hearing care
Provides digital hearing aids to those who can't afford to buy them. You can call or email them to apply and find out more
Frequently Asked Questions
Q: Is dental care covered by Medicare?
A: Dental care isn't typically covered by Original Medicare. Some Medicare Advantage programs may include dental coverage. Check your policy to find out if you have coverage.
If you aren't satisfied with your Advantage plan, try shopping around for plans with better rates and coverage.
Consider going to a dental school instead, which offers affordable dental care. Your state may also offer dental coverage through its health insurance marketplace.
Q: If I get a dental plan, will it interfere with my Medicare?
A: No, getting a separate dental plan will not affect your Medicare, since dental care is not usually covered by Medicare.
Q: Are hearing aids covered by Medicare?
A: Hearing aids aren't part of Original Medicare coverage. However, a Medicare Advantage plan may cover the costs of hearing aids.
If you're not covered, consider getting them through alternate programs. Help America Hear or Hear Now are two programs that help people in need get hearing aids.
Q: Is there any chance that dental, vision, and hearing coverage will be covered by Medicare in the future?
A: There is always a possibility that coverage will increase, but right now it seems unlikely. Most politicians are talking about restricting Medicare coverage, not increasing it.
With this in mind, the best course of action is to save enough money to cover these additional expenses out of pocket, if possible.
Q: Will Medigap cover my vision, dental, and hearing expenses?
A: Unfortunately, it isn't likely. Medigap is supplemental insurance that's meant to pay for expenses that Medicare Parts A and B don't cover.
Medigap will pay for things like Hospice care co-pays and Original Medicare deductibles. However, it doesn't cover dental and vision care. It also won't cover hearing expenses like hearing aids.
References:
QuoteWizard.com LLC has made every effort to ensure that the information on this site is correct, but we cannot guarantee that it is free of inaccuracies, errors, or omissions. All content and services provided on or through this site are provided "as is" and "as available" for use. QuoteWizard.com LLC makes no representations or warranties of any kind, express or implied, as to the operation of this site or to the information, content, materials, or products included on this site. You expressly agree that your use of this site is at your sole risk.
View Medicare Disclosure

QuoteWizard is owned and operated by QuoteWizard.com, LLC ("QuoteWizard"), a subsidiary of LendingTree, LLC. Copyright © QuoteWizard Insurance Solutions, LLC. All rights reserved. Invitations for application for insurance may be made through QW Insurance Solutions, LLC ("QWIS"), a subsidiary of QuoteWizard, or through its designated agents, only where licensed and appointed. Licensing information for QWIS can be found here. QWIS is a non-government licensed health insurance agency. Not affiliated with or endorsed by any government agency. Callers will be directed to a licensed and certified representative of Medicare Supplement insurance and/or Medicare Advantage HMO, HMO SNP, PPO SNP and PFFS organizations. Your call will be routed to a licensed agent who can provide you with further information about the insurance plans offered by one or more of our third-party partners. Each of the organizations they represent has a Medicare contract. Enrollment in any plan depends on contract renewal. Availability of benefits and plans varies by carrier and location and may be limited to certain times of the year unless you qualify for a Special Enrollment Period. We do not offer every plan available in your area. Any information we provide is limited to those plans we do offer in your area. Please contact Medicare.gov or 1-800-MEDICARE to get information on all of your options. Deductibles, copays, coinsurance, limitations, and exclusions may apply. Medicare has neither reviewed nor endorsed the information contained on this website.