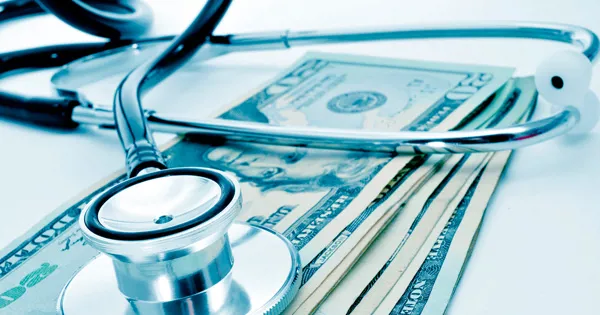 Now that the ACA has passed, health insurance is something that nearly everyone has or is planning on getting. To help them make informed decisions, they'll need to be prepared to look for insurers that can offer them the best rates. Some factors will weigh more heavily than others when your insurance carrier assesses you as a risk and charges you accordingly.
Why Insurers Charge Certain People More for Coverage
Health insurers are required by law to prove that any differences in pricing for identical products correspond to a statistically provable difference in risk. In other words, if an insurer wants to charge more for something, they're going to need the math to back it up. Even still, some practices have been discouraged despite a statistical correlation because they end up punishing people based on factors outside of their control.
To help them determine how much they're going to charge a customer, the insurer will draft a risk profile of the applicant. This risk profile will be informed by information such as:
The policyholder's medical history
Their current medical status
Other life factors that could have a bearing on their likelihood to file a medical claim
At the end of this process, the insurer will present the potential policyholder with a coverage offer that includes the typical premium rate. The customer can then decide whether to accept the policy terms or continue shopping around for a better deal. After all, some insurers weigh factors more heavily than others when deciding how to offset risk with premium charges.
To help you anticipate higher costs and in some cases avoid them, here are the factors that insurers use when determining your policy's rates:
#1 Age
Younger people file fewer medical claims and are less likely to be affected by either chronic or acute health conditions. Even someone who has a prior diagnosis or pre-existing condition will be less expensive to insure than someone who is older. As a result, policyholders over the age of 60 may pay as much as three times higher premiums than someone in their 20s.
#2 Tobacco Use
Tobacco has a huge impact on one's health. A smoker will be far more likely to develop high blood pressure, cancer, heart disease, stroke, hearing loss and countless other health problems. Smoking can have the single-highest impact on your mortality rate, second only to age. Expect to pay higher premiums if you're a smoker, although insurers are only legally allowed to charge around 50 percent more.
Quitting smoking can be a great way to bring your rates down. But realize that insurers may take a while to reflect this difference in your premiums. Carriers can wait from one to five years before smoking cessation has a positive effect on premium rates. The good news is that they'll help you kick the habit by paying for smoking cessation kits.
#3 Height and Weight
Physicians use a measurement called the body mass index (BMI) to determine if you're an appropriate weight for your height. Despite criticisms leveled at the haphazard nature of this calculation, BMI still dictates whether or not you're considered overweight, underweight or obese. BMI has also been correlated to a rise in health conditions like diabetes, heart disease, joint problems, stroke and a whole host of other problems. But body fat percentage can present a stronger correlation.
Height by itself may also dictate your insurance rates to a small degree. That's because above or below-average heights can be linked to an increase in the risk of certain health conditions. Do not expect this factor to influence your rates too heavily, though, and many insurers will not consider it at all.
#4 Profession
Some professions have a higher incidence of health-related claims than others. Workers compensation should usually handle these cases. But the responsibility often falls on the employee when they cannot directly prove that their condition was the result of typical workplace duties.
Employees that have high-risk jobs like logging or mining will be more likely to encounter health conditions like back pain or joint trouble as they age. Likewise, people with jobs that require them to sit for hours at a time will likely experience a rise in conditions like high blood pressure or carpal tunnel syndrome.
#5 Lifestyle
Getting into the personal details of one's life is a controversial practice in the health insurance industry. Some companies are instituting policies that reward clients for regularly exercising, while others are punishing clients who engage in risky hobbies like sky diving. Many insurers don't try to seek out information regarding your private life at all. So find a carrier whose policies you're comfortable with and benefit you the most.
#6 Zip Code
It may sound strange, but the part of town you live in can have a statistical impact on your risk portfolio. Some areas of town have lower access to healthy foods, exposure to environmental hazards, long commutes that create stress or just a disproportionately large number of unhealthy residents. Regulators are trying to phase out this sort of discriminatory practice. That's because it often lends itself to racial bias given that some areas have more concentrated ethnic populations than others. But many insurers will still use location as a way to influence pricing.
One legitimate argument for this practice is that regulations can often vary based on the county you live in, as can medical support opportunities. Additionally, competition from other insurers operating in the area can drive costs down, whereas higher costs of living can push them up. Factors like these make location-based assessments a double-edged sword, so find a carrier who will not make you uncomfortable with their standards.
#7 Marital Status
Married people take less risks. They also tend to live longer and take better care of their health compared to single people. Getting married can decrease insurance premiums so long as someone new is not being added to the policy.
#8 Number of People Covered
Plans will obviously charge more for additional people receiving coverage. Whether or not this added cost is cheaper than if each person had their own plan depends on the insurer.
A Note on Policy Type
Coverage can vary greatly according to the type of plan you choose. Some plans only offer claims for emergency services, whereas others cover everything from preventative medicine to gym memberships. The type of policy you choose will create a different way for the carrier to assess your risk profile.
Also keep in mind that with the ACA, certain plans bought on health exchanges will cost less for people with qualifying income levels. These plans are subsidized so that people falling within certain demographics will receive premium rebates.
Factors That Cannot Influence Your Policy Rates
One of the best benefits of the ACA passing is that insurers are no longer allowed to engage in certain discriminatory practices that were deemed acceptable in the past. The biggest example is pre-existing conditions. Before the ACA, people with chronic and ongoing health problems would have been systematically denied coverage because of their condition.
Anyone diagnosed with cancer before they had health insurance would have to pay for their own health care for the rest of their life. Even patients that had health care before their diagnosis may have been dropped from their coverage once they began filing medical claims for treatment. Now, thankfully, these practices are illegal — although insurers may be permitted to increase the premium rates for pre-existing conditions.
Another practice done away with because of the ACA was premium differences based on gender. Women are more likely to have yearly exams, obtain prescriptions and have hospital visits than men mostly because of their reproductive functions. Since the drafters of the ACA felt that this placed an undue burden on women, gender discrimination was abolished.
Finding the Best Policy for You
Getting married, quitting smoking, moving and losing weight are all choices you can make to lower your premium costs. Everything else places you at the mercy of your insurer. Be sure to shop around when hunting for a policy to find one that will keep your personal costs low. QuoteWizard can help by putting you in touch with insurance agents and brokers who will be able to locate the best plan for you. These brokers may be able to assist you apply for a plan on a state or government health exchange, making you eligible for subsidies.
References:
QuoteWizard.com LLC has made every effort to ensure that the information on this site is correct, but we cannot guarantee that it is free of inaccuracies, errors, or omissions. All content and services provided on or through this site are provided "as is" and "as available" for use. QuoteWizard.com LLC makes no representations or warranties of any kind, express or implied, as to the operation of this site or to the information, content, materials, or products included on this site. You expressly agree that your use of this site is at your sole risk.