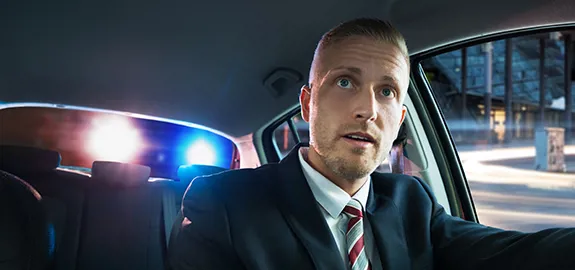 You might have to buy SR-22 insurance in South Carolina if the state suspends your driving privileges. The state can suspend your license for:
Getting too many speeding tickets or other traffic citations
Driving under the influence (DUI) or an unlawful alcohol concentration (DUAC)
Driving recklessly or being cited for another major moving violation
Driving without car insurance
You'll learn more about when and why you need to file an SR-22 form in South Carolina in this article, plus:
How Much Does SR-22 Insurance Cost in South Carolina?
If you need SR-22 insurance in South Carolina, it will cost more than a regular insurance policy.
Why? One reason is many car insurance companies charge a fee of $15 to $50 for filling the SR-22 form with your state's department of motor vehicles or DMV. Most insurers only charge this fee once, but it still impacts the cost of your SR-22 insurance, and it's still something to keep in mind as you shop around for a policy.
Also, South Carolina's DMV charges a $100 fee to reinstate your driver's license in these situations.
Another reason you'll pay more for car insurance if the state makes you file an SR-22: most companies increase your rates because of whatever prompted your state to require the filing. For example, having a DUI, DUAC, or DWI on your driving record can raise your rates by three to five times what they would be otherwise.
Similarly, having car accidents or speeding tickets on your record can make you a high-risk driver in the eyes of insurers. That, in turn, leads to higher insurance rates.
Where Can I Get SR-22 Insurance in South Carolina?
You should be able to get SR-22 insurance from most insurance companies that sell auto policies in South Carolina.
You don't buy an SR-22 policy or SR-22 coverage. Instead, you buy a standard car insurance policy – the same kind you'd buy at any other time. After that, the insurer files an SR-22 form, also called a "certificate of financial responsibility," with the state's DMV on your behalf.
An SR-22 form proves you have the liability insurance coverage South Carolina requires.
How Long Do You Have to Carry SR-22 Insurance in South Carolina?
South Carolina may make you to file an SR-22 for three years after it suspends your driving privileges.
If you let your SR-22 car insurance lapse during this period, or if your policy is canceled in that time, your insurer will let the state know about it by filing an SR-26 form. And then the state will make you restart the SR-22 filing process.
Avoid that for the full three years, though, and your insurance company will let the state know – again, via an SR-26 form – your SR-22 filing period has ended and you no longer need to carry SR-22 insurance.
You'll be rewarded in another way after you successfully file an SR-22 form with the state, too. Specifically, you'll be rewarded by seeing your car insurance rates go down. They probably won't drop as low as they were before South Carolina suspended your driver's license, but they should be a lot more affordable than they've been in the years since then. Most driving violations hurt your insurance rates for three years as well. By the time your SR-22 requirements expire, these incidents will ideally be off your record.
How can I check my SR-22 status in South Carolina?
You can check your SR-22 status here by contacting the South Carolina DMV. You'll likely need both your driver's license and Social Security numbers, so make sure you have them on hand when you go to do this.
That said, don't feel like you have to check on the status of your SR-22 filing. Once the state has received and accepted your SR-22 form, your insurance company will send you a copy of it.
Do I Need to File an SR-22 in South Carolina if I Don't Own a Car?
If the state says you need to file an SR-22, you need to file it even if you don't have a vehicle.
You also must meet other SR-22 requirements. One of those requirements: you have to carry at least the state minimum amount of auto liability coverage. In South Carolina, that means carrying:
$25,000 of bodily injury liability insurance per person
$50,000 of bodily injury liability insurance per accident
$25,000 of property damage liability per accident
Buying something called a non-owners SR-22 policy is one way to make this happen.
Non-owner car insurance covers only the person who buys it. Also, it usually offers just bodily injury and property damage liability coverage. It doesn't offer comprehensive or collision coverage.
References:
QuoteWizard.com LLC has made every effort to ensure that the information on this site is correct, but we cannot guarantee that it is free of inaccuracies, errors, or omissions. All content and services provided on or through this site are provided "as is" and "as available" for use. QuoteWizard.com LLC makes no representations or warranties of any kind, express or implied, as to the operation of this site or to the information, content, materials, or products included on this site. You expressly agree that your use of this site is at your sole risk.