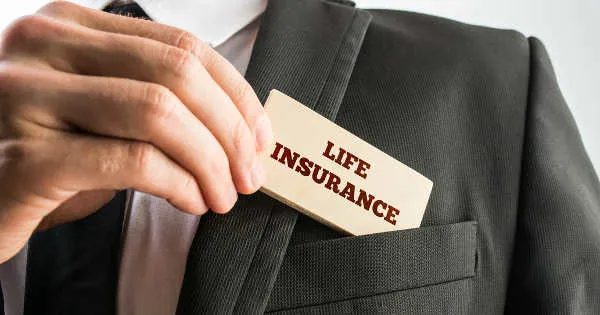 Choosing the right life insurance provider can be a headache. It's a nuisance going over many individual quotes from multiple companies. And what makes one life insurance company better than another? QuoteWizard wants to help consumers quickly and easily find a life insurance policy that works for them, so we have produced a guide to help you choose a life insurance company that's right for you.
Speak to an Agent and Seek Quotes
With life insurance quotes pining up from many different companies, it can be quite overwhelming to determine which one is right for you, especially if the companies give you similar quotes. Luckily, there are agents, brokers, and direct providers who are trained and ready to answer your life insurance questions.
Insurance agents are go-betweens for the insurance company and the consumer. They are employed to help you find the best policy and or provider for your needs. There are captive agents and independent agents. Captive agents represent, and work for, one insurance company, while independent agents represent more than one company.
Insurance brokers are independent in that they don't work for a specific company. They'll have broader knowledge of the policies offered by the many insurance providers than a captive agent. But you often pay more because they collect commissions on the policies they sell. Direct providers are insurance companies that will sell you their policies directly, usually over the phone or internet.
Whether to seek one of these insurance liaisons depends on how far in your life insurance search you have gotten. If you already have an idea of the company you want to go with, you might choose a captive agent or direct provider.
Whatever you decide, it's always wise to shop around and seek quotes before you choose a company. Luckily, QuoteWizard has a nationwide network of licensed insurance agents to help you choose a life insurance policy.
Check the Company's Reputation
Acquiring your life insurance policy through a reputable company is one of the most important parts of buying life insurance. There are a few different ways you can obtain information about a company's financial ratings and reputations.
Credit Rating Agencies
One way is by consulting with credit rating agencies who can disclose valuable information about the financial stability of an insurance company. Independent ratings agencies such as Standard and Poor's, Moody's, A.M. Best, and Fitch can all provide this type of information.
Each agency provides their credit ratings using a different formula, and has different criteria for assigning scores. Because of this you should not use the same criteria to compare scores, and should look at multiple agency's scores.
It is valuable to look at an insurance company's credit rating if you are going to be purchasing a policy from them. You want to ensure that the company you choose is financially sound and will be around in the future.
Customer Reviews
When searching for the right life insurance company, you want to go with a provider that gets high marks for customer satisfaction. You can read customer reviews on insurance company websites. You can also read them on websites likes The Better Business Bureau. The BBB provides business and consumer reviews on over 4 million companies.
Licensing
Just as with auto and homeowners insurance, the life insurance company you choose also should be licensed by your state. You can find out whether a life insurance carrier is licensed by your state by going to the website of the National Association of Insurance Commissioners (NAIC). You can also go to the website of your state's insurance commissioner.
Policies Provided
Life insurance policies can have multiple components. Because of this, it's important to check to see if the various companies you might be interested in can provide a life insurance policy with the features you're looking for.
Make sure the companies can provide you with term life insurance for the length of the term. Or a universal life, or whole life policy with exactly the features that you want. (Learn more about the many types of whole life policies.) Most companies provide a wide range of policies to choose from, but it is wise to make sure the company you're interested in can give you the coverage you're looking for.
Affordability
Possibly one of the most important aspects of choosing a life insurance provider is finding the provider that offers the most affordable rates for you. You want to find a provider that will offer you lowest premiums, while still providing the coverage that you need.
The best way to determine this is to compare life insurance rates using QuoteWizard, which has a network of licensed professionals ready to help you find the best rates on your policy.
The cost also depends on the type of policy you purchase. And whether you purchase a group life policy from work, an individual term life policy, a universal life policy, or a whole life policy.
Types of Policies
Usually, if you purchase a term life policy you could either be paying a fixed annual premium for the duration of the policy's existence. With whole life, insurance premiums are paid your entire life, and you can terminate your policy and receive its cash value.
You might want to convert your term life policy to a whole life or universal life policy some day. So be sure to obtain a term life policy from a company that also offers whole and universal life policies.
Health
The premiums for your life insurance policy depend heavily on your health. If you are a smoker, or have a dangerous pre-existing medical condition, expect your premiums to be higher due to the increased risk you pose to your insurer.
As a general rule, the younger and healthier you are, the lower your life insurance premiums will be.
Group and Senior Citizen Life Insurance
Obtaining group life insurance through work will be much cheaper than buying an individual life policy. But you'll probably need to purchase additional coverage. The face value of group life insurance policies are generally low.
As for senior citizens who want to switch life insurance providers or want to make the switch from term life to whole life, there are a few things to consider. One is that you should consider whether you really need insurance or not, because the premiums for seniors will be quite high. It is important to speak with a broker or agent to seek the most competitive quotes because of the expensive nature of life insurance for seniors.
Discounts
As with any type of insurance, you want to get the best deal. Insurance providers offer discounts when selling life insurance policies. For example, if you quit smoking or improve your health, you might be able to seek a discount. Also, get a medical exam when you purchase a new policy or switch providers, because this will significantly reduce your premiums. Life insurance without a medical exam, while available, is usually much costlier.
You might also be able to get discounts if you are a teacher, are in the military, work for the government, or make the switch to a safer career. Many types of discounts and money savers are out there—you just have to know where to look. Of course, you can always ask your agent or broker about discounts as well.
Review Every Few Years
It is a good idea to review your policy and insurance carrier every few years. Changes in your life may require beneficiaries to be written in or out of your policy. Also, term life policies don't last forever so when they are up, you may want to look around for other providers before renewing.
References:
QuoteWizard.com LLC has made every effort to ensure that the information on this site is correct, but we cannot guarantee that it is free of inaccuracies, errors, or omissions. All content and services provided on or through this site are provided "as is" and "as available" for use. QuoteWizard.com LLC makes no representations or warranties of any kind, express or implied, as to the operation of this site or to the information, content, materials, or products included on this site. You expressly agree that your use of this site is at your sole risk.