How Much Life Insurance Do You Need?
Here are figures and calculations you should consider when determining how much life insurance you need to buy in order to protect your loved ones.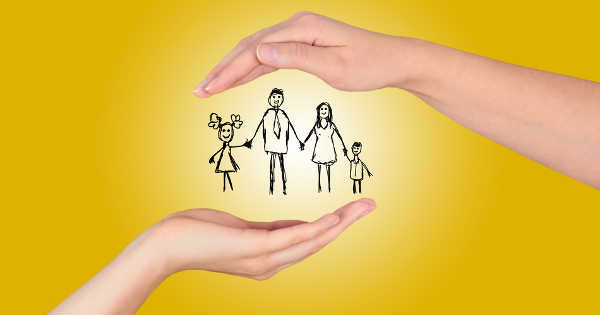 You may have heard this story about how to figure out how much life insurance you need to buy in order to protect your loved ones. Just take your salary and multiply it a certain number of times.
How many times you have to multiply your salary depends on who you talk to or which website you visit. Some sources suggest purchasing enough life insurance to cover five, eight, or 10 times your annual income is all you need to properly provide for your family. While others offer up calculations that are as high as 20 times your annual income.
These figures are arrived at via all sorts of different methods and for all kinds of different reasons. But one thing is obvious about all of them: they're little more than inadequate guesstimates of how much will be needed to provide for your family and loved ones.
What's a better method for coming up with how much life insurance you have to buy to take care of anyone you may leave behind?
The most straightforward answer to this question involves sitting down with a qualified insurance professional and hashing out all of the pertinent details in person.
If that's not an option for you use of one of the many online life insurance calculators to determine just how much coverage you should buy so that you can sleep at night.
Jim Kinmartin, CPCU, of Torrance, California-based ISU Insurance Services, supports the second suggestion. He says that, "anyone can go online and find a variety of calculations that will give one an idea of how much insurance is right for them." But he reminds that the figures that result from those calculations are sure to vary "by the individual's personal needs and views."
That's because, as Sam Perez, a Miami-based agent with Western & Southern Life, reminds, life insurance "can be used to plan for many events: debt cancellation, estate planning, tax planning, retirement planning, dependent college planning, [and] business succession planning, among others."
Should you go with one of the above-mentioned options rather than take the "multiply your annual income a certain number of times" route, you'll want to do so as prepared as possible.
The Many Components of an Online Life Insurance Calculation (Or an In-Person Conversation)
Some of these methods may may seem complicated. They're certainly more complicated than just multiplying your salary a specific number of times. But the fact is that even the process of having a one-on-one with an insurance agent, or the process of filling out an online calculator, can be quite straightforward and streamlined.
Once you've determined that you actually need life insurance, the next thing you have to figure out is exactly how much money your loved ones are going to need should you pass away.
Here's a rundown on some of the information you'll need to have handy when shopping for life insurance:
Vital Statistics
Your relationship status (are you single or married?)
Your age
Where you live
Whether you rent or own your home
If you own a home, how much of it you currently own (or how much of your mortgage still has to be paid off)
Children
The number of children you have, their ages, and whether or not they live with you
Current or future child-care expenses
How much you're planning to pay for your children's college education (if you have any children, and if you're planning to pay for their college education at all)
The type of college you're expecting your children to attend (community college, public or private school)
Income
Your annual income, after taxes
Your spouse's annual income, if you're married
The number of years your spouse would work if you pass away
Any Social Security survivor benefits that may be paid out to your spouse
Assets
Current assets, investments, and savings--including bank accounts, bonds, CDs, money market accounts, mutual funds, and stocks, but not including retirement funds
Your retirement savings, such as 401(k) accounts as well as pension and profit-sharing plans
The value of any existing or in-force policies on your life (a few possibilities: group term coverage you obtained through an employer, or an individual policy you took out earlier)
Any loans or other debts that will still need to be paid off if something happens to you
Estimated probate and estate taxes (the latter are levied on the assets of an estate)
Note: it's also possible you'll need to determine or share some of the following, depending on the agent or other expert you employ or the online calculator you decide to use:
Inflation rate
Your savings interest rate
Your state and federal tax rates
Don't Forget These Often-Ignored Expenses
According to the Insurance Information Institute, here are a few additional expenses you may want to consider before you begin the process of purchasing a life insurance policy:
All of the final expenses--which can include everything from funeral and estate-settling costs, your mortgage balance, uncovered or uninsured medical bills, and any outstanding debts) your loved ones may have to deal with after you're gone.
Any inheritances or charitable contributions you may want to leave in your wake (horrible pun somewhat intended).
Costs related to any changes you think your spouse, children, or other dependents might want to make to their lives if you passed away. (Maybe they'd want to move to a different city or state, or maybe they'd want to go to school, or go back to school?)
Those "hidden" or not-immediately-obvious forms of income—two examples are your employer's contributions to your retirement plan as well as any health insurance subsidies it may cover--that would disappear if you died.
Final Considerations
You're pretty much on your own when it comes to filling in the details related to all of the areas mentioned above. But doing so will go a long way toward providing you with the clearest possible picture of how much life insurance you should purchase to provide for your family should something happen to you.
Just remember that life insurance is a very personal matter—and that's meant in more ways than one. In other words, the amount of life insurance that's "good" for you and your current situation may not prove to be as perfect of a fit for someone else. This is especially true if that person's circumstances are different from yours.
The same is true of the reverse, too, of course—so, just because a particular amount or type of life insurance has worked well for a family member, friend, or some other acquaintance, that doesn't mean the same amount of coverage will fit your specific needs.
"The amount of coverage a person needs is going to depend on their life circumstances," says Michael Barry, the Insurance Information Institute's vice president of media relations. "For instance, a prospective policyholder who has three children, all of whom have yet to attend college, is generally going to want more life insurance than someone who is single, with no dependents at the moment."
All of which should lend support to the notion that after you've decided to buy life insurance, it's better to work with an experienced professional in this area. At the very least spend some time tapping through an online calculator or two.
"Life insurance calculators are useful tools that [consumers have access to nowadays] to compare cost," Perez shares. However, as mentioned earlier, insurance is a vehicle that can be used for tasks like tax and retirement planning, and "only a qualified and experienced licensed insurance professional has the know-how to help the consumer [in those areas]. The consumer will not get such advice with an online-premium comparison application."
Frequently Asked Questions
Q: I've heard that the best and easiest way to determine how much life insurance you should buy is to take your annual salary and multiply it by 10. Is that true?
A: Although these kinds of calculations simplify the sometimes-confusing process of purchasing a life insurance policy, they actually simplify it too much. Most experts believe you'll be far better off if you walk through the process with an experienced professional. You can also make use of one of the many life insurance calculators that can be found on line. (Almost every insurance provider in existence has one on their website these days.)
Q: Are there any limits to how much of a "death benefit" I can attach to my life insurance policy and leave to my loved ones?
A: According to Kinmartin, carriers typically "will not issue a [life insurance] policy with a death benefit amount of more than 14 times an individual's income. But there are always exceptions--especially when it comes to insurance for business continuation planning and estate tax planning."
Q: What are some of the details that are most overlooked by people when they try to figure out how much life insurance they need to purchase?
A: One aspect people overlook when calculating how much life insurance coverage they should purchase revolves around the charitable contributions they would like to be made in their name
Another often-ignored component involves all of the costs that would be tied to any "life changes" your loved ones may want to make if you passed away. A couple of examples include going to school, going back to school, or moving to a different city or state.
Q: What are some of the circumstances or situations that should prompt me to ignore or avoid buying any life insurance whatsoever?
A: If you don't have any dependents, it's quite possible you won't have much of a need for a life insurance policy. This is especially true if you have saved or invested enough money to cover your so-called "final expenses". These can include things like the remaining balance on your mortgage, medical bills that remain unpaid, and any other outstanding debts.
If there are people who depend on you and your income you should at least take a look at what the various kinds and types of life insurance could offer you in terms of a safety net.
References:
QuoteWizard.com LLC has made every effort to ensure that the information on this site is correct, but we cannot guarantee that it is free of inaccuracies, errors, or omissions. All content and services provided on or through this site are provided "as is" and "as available" for use. QuoteWizard.com LLC makes no representations or warranties of any kind, express or implied, as to the operation of this site or to the information, content, materials, or products included on this site. You expressly agree that your use of this site is at your sole risk.