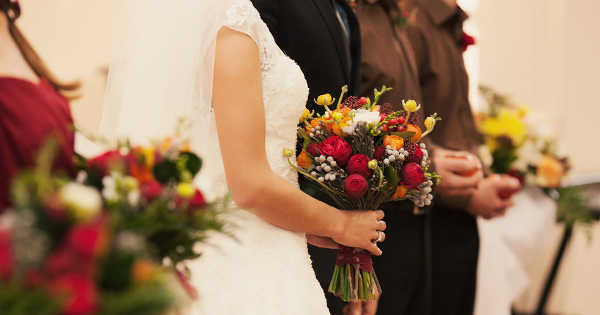 Of all the things a couple is likely to think about in the run-up to or aftermath of a wedding, life insurance is sure to be pretty low on the list—if it appears on the list at all.
Which makes sense, as newly married couples—especially ones that don't already have kids or aren't planning to have kids anytime soon--typically aren't included in conversations focused on this form of life insurance.
Despite often being ignored in favor of parents or parents-to-be, though, many young couples without children could benefit from buying some amount of life insurance.
Other Dependents May Need Assistance
Before we get to some of the specifics related to why that's true, consider this: the main purpose of life insurance is to provide financial support to loved ones who are dependent on you should you pass away.
This is why so many people point to parents as being the best candidates for this type of insurance.
Although it's true that children—especially those who have yet to graduate college or even high school—are especially likely to need the kind of financial assistance life insurance can provide, they're hardly alone.
Dependent parents or siblings are two other groups of people couples should seriously consider covering with life insurance, for instance.
After all, how would they pay their bills or otherwise make ends meet if you or your spouse weren't there to help take care of them? Life insurance is one way to answer that question without a whole lot of fuss.
Why You or Your Partner May Need it, Too
Life insurance also can help couples rest easy knowing that each spouse or partner will be taken care of should the other pass away.
This is especially true when one partner works outside the home and the other doesn't—or doesn't work full time—for one reason or another. Maybe the non-working (or not-as-fully-employed) spouse is a student, or takes care of an aging or ailing parent, or simply has agreed or decided to be a homemaker.
In such a situation, if something were to happen to the partner who effectively pays the bills, the other partner could find themselves in a disastrous financial position, especially if the couple had built up a good amount of debt (thanks to a mortgage or students loans, for example) before the breadwinner passed away.
The same could be said of two-income households where one spouse earns a salary that is significantly larger than the salary earned by the other.
What if Both of You Work?
Is it possible that life insurance could be less of a need for couples that are made up of two people who both work, who bring home similar salaries, and who have plenty of savings? Yes, although it's also possible even those couples could benefit from some form of life insurance.
One reason for this is that it's pretty likely these days—and it seems to be getting more and more likely every passing day—for two-income couples, even those who don't have kids or aren't planning to have kids, to have financial obligations that require both of their incomes.
Maybe they took on a mortgage that they only can afford if both spouses are working full time. Or maybe they've built up an amount of credit card or student loan debt that only can be paid off if both continue to bring home their current salaries.
In either case, it's easy to see why even couples with two incomes should at least consider investing in life insurance—and it's even easier to see this if the couples in question have little or no savings (something else that's increasingly common these days).
A Couple of Comments for Young Couples
Finally, a few reasons young married couples, in particular--whether or not they have or are planning to have children—should think about purchasing life insurance:
It could allow you to lock in rates when they're at their lowest (although the obvious flipside here is that buying such a policy when you're still relatively young means that you'll be paying for it for many years to come, so it's important to balance that with buying one later in life)
It would help you protect yourselves from the possibility that either or both of you could become harder, or more expensive to insure as you get older
Which Type of Life Insurance Should You Purchase?
With all of that out of the way, you're probably wondering which type of life insurance you and your partner should purchase.
First, though, here's a quick look at the differences between the two types—term and whole life--that are most likely to pop up or be discussed during any online or in-person research you do that's related to life insurance.
Term Life Insurance—As its name suggests, this kind of life insurance covers for you a set period (or "term") of time. In most cases, this means 10 or 20 years, although some people buy term policies that are as short as one year and others buy ones that last 30 years or more.
Anyway, these policies only pay out a benefit if you (assuming you're the insured) pass away during the term. If you don't, all of their value vanishes.
Whole Life Insurance—This form of life insurance, on the other hand, is more of a long-term investment. In fact, many people continue to pay their whole life premiums until they pass away—after which, the value that has accumulated in their plans is paid out to beneficiaries.
While you're living, by the way, you can borrow from the amount that's been built up in your whole life (also sometimes called permanent or "cash value") insurance policy, much like you can with a 401(k).
(To learn more about the various types of and options related to both term and whole life insurance, read "What are the Differences Between Term Life and Whole Life Insurance?")
Why Term Life Insurance Gets the Nod
As for whether one of these products will serve you and your spouse better than the other, most financial experts are likely to point you toward term life insurance, and for a couple of reasons.
One is that term policies tend to be a lot more affordable than whole life policies.
Another is that the set period of time tied to term policies can be surprisingly advantageous for couples, especially younger ones. That's because it allows you to, say, purchase a policy that will cover you for the remainder of your working life and, then, when you retire, you can terminate it due the fact that you and your partner probably are now financially secure enough to no longer need its protections.
Should you end up following the advice of your average financial expert, by the way, you'll probably want to buy a term life plan that's worth somewhere between five and ten times your annual income.
In other words, if you make $40,000 a year, the coverage you pay for should total $200,000 (which is five times your salary) to $400,000 (ten times your salary).
If you're engaged, a newlywed, or have been married for some time but don't have a life insurance policy, compare rates on life insurance from top companies now to find an affordable plan that protects you and your spouse.
References:
QuoteWizard.com LLC has made every effort to ensure that the information on this site is correct, but we cannot guarantee that it is free of inaccuracies, errors, or omissions. All content and services provided on or through this site are provided "as is" and "as available" for use. QuoteWizard.com LLC makes no representations or warranties of any kind, express or implied, as to the operation of this site or to the information, content, materials, or products included on this site. You expressly agree that your use of this site is at your sole risk.