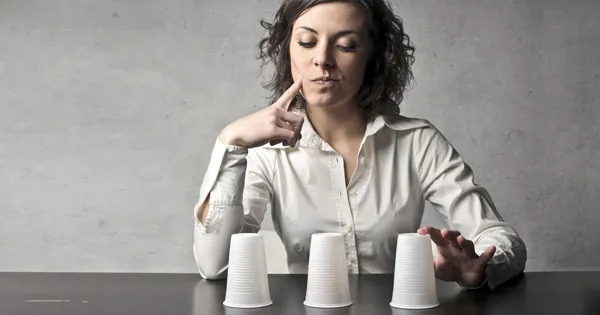 If you're too old to be on your parents' health insurance, you can't get it from an employer or a spouse's employer, and you don't qualify for Medicaid, you've got just one other option: to buy it yourself.
That sounds pretty straightforward, but it's often the exact opposite. Why? Americans have a lot of choices these days when it comes to buying individual health insurance. With so many options, things can get complicated.
The Affordable Care Act, also sometimes called the ACA or Obamacare, is behind most options. The health-reform law from 2010 made it much easier for people to find this kind of coverage away from a job.
How did it do that? And what are the best health insurance plans for individuals? Also, where can or should you buy them? Keep reading for answers to those questions and many others.
What Does Individual Health Insurance Mean?
Let's make it clear how the word individual has been and will be used in this article.
"Individual" can have a few different meanings when combined with health insurance.
Usually, you'll see the term attached to plans that aren't obtained through an employer. So, coverage you buy via the marketplace from an insurance company directly is individual coverage.
Coverage you get from an employer (or a spouse's employer) is employer or "group" coverage.
Many also use the word individual to refer to health insurance plans people buy for themselves. That's different than plans for themselves and their spouses or families.
Pretty much every instance of "individual" you come across in this article will make use of both of those definitions. If the term is supposed to fit just one of those definitions, it'll be made clear.
What Kinds of Health Insurance Plans Can I Get Through the Marketplace?
The ACA marketplace can be a good place to shop for health insurance if you can't get it through a job, spouse, or parent.
But what kinds of health plans can you get through the marketplace? The following details should provide some clarity.
For starters, when you go to buy marketplace coverage, you'll have to choose between a few different plan types:
Health Maintenance Organizations (HMOs)
Preferred Provider Organizations (PPOs)
Point of Service (POS) plans
Exclusive Provider Organization (EPO) plans
These plan types differ in how they provide and cover health and medical care. HMOs, for instance, often only cover services and treatments provided by partner physicians, labs, or hospitals. (Go outside of that "network," and you'll probably have to pay for the care out of your own pocket.) PPOs offer more freedom and typically cover at least some of your out-of-network bills.
You'll find more information on how these plan types differ in our article, "Which Type of Health Insurance Plan is Right for You?"
Unfortunately, you're not finished making decisions after you choose a plan type. You also have to choose between a number of "metal" levels – bronze, silver, gold, or platinum. These levels determine how you and your health plan share the costs of any care you receive.
Bronze marketplace plans, for instance, charge the lowest monthly premiums of the four options. But they also make you pay the most amount of money when you get medical care. That includes visiting your doctor, going to a hospital, buying prescription drugs, or having lab work done. The opposite is true of platinum marketplace plans. They offer the lowest out-of-pocket costs and highest premiums.
Want to know more about how bronze, silver, gold, and platinum marketplace plans differ? Read our article about how to pick a health insurance plan.
Best Insurance Companies for Individual Health Insurance
Telling someone where they should buy an individual health plan is an even tougher task than telling them which type of individual health plan – marketplace or off-marketplace – they should buy.
One reason is that there are a lot of companies sell health insurance in the US. According to the Insurance Information Institute, more than 850 insurance companies sell health coverage these days.
Also, those 850 or so insurers offer a wide range of health plans, and for a wide range of prices.
Still, there are ways to whittle down the list a bit. For instance, you can focus on the biggest health insurance providers during your search for a plan. After all, they likely offer the most options to the most people, thanks to their size.
If that's the tactic you'd like to use, here are five of the largest health insurers in the U.S:
Aetna
Although Aetna isn't the absolute biggest health insurance company in the US today, it's right up there. It's also one of the oldest companies in this space, having been founded in 1858.
Anthem
According to Forbes, Anthem has a market value of $41 billion, and in 2014 it had net sales of $74 billion. It boasts the largest number of enrollees of any health insurance company in the country, too.
Cigna
Cigna is another US health insurer that has a long history. It also has an impressive market value (around $33 billion) and a membership base of nearly 12 million.
Humana
Humana is among the top five in the space when it comes to market value and net sales. In addition, it serves more than 10 million Americans and offers an array of plan and coverage options.
UnitedHealth Group
In terms of market value and net sales, no US health insurer is bigger than UnitedHealth Group. It also likely has the largest enrollee or membership base of all the companies listed here.
Of course, not everyone wants to choose an insurance company based on its size. Some will prefer to pick one that customers and industry experts give high marks or positive reviews.
If that describes you, here are some of the insurers Top Ten Reviews recently declared the "best of 2018":
Aetna
Cigna
Humana
Kaiser Permanente
UnitedHealthcare
That's just one site's opinion on the matter, though. Be sure to consider other sources of information to help you decide where to buy your individual health plan.
Also, ask family members, friends, and colleagues for their input. That's one of the best ways to find an insurance company that will treat you right.
How Do I Choose the Best Individual Health Plan?
You'll have a lot of options to consider for individual health insurance coverage.
How are you supposed to choose between them? Answering the following questions should help:
What are my healthcare or medical needs?
Do you pay regular visits to your doctor or even the hospital because of one or more health issues? If so, you'll want to make sure any individual plan covers them as fully as possible.
Do I want to keep my current doctor, provider, or network?
If your answer is "yes," you need to be especially careful as you shop for a plan. Keep in mind that your desire to see a certain physician or care provider may limit your options.
How much do I want to spend per month on coverage? How much do I want to spend when I go to receive care?
How you respond to this question should allow you to zero in on the premiums and out-of-pocket costs you can afford. That will help you narrow down your insurance options.
How Much Does Individual Health Insurance Cost?
There are so many options that pinpointing what you're going to spend on a health plan is all but impossible.
If all you're looking for are some general details, though, consider these:
Bronze-level plans charge the lowest monthly premiums of all the plans sold through the marketplace. However, they also come with the highest out-of-pocket costs when you receive care.
Silver-level marketplace plans charge slightly higher monthly premiums. But you can offset that if you qualify for cost-sharing reductions. Those cost-sharing reductions may even make a silver plan cheaper than a bronze plan for you.
You can't qualify for cost-sharing reductions or premium tax credits if you buy an individual health plan directly from an insurance company. But that doesn't mean it'll cost more than a marketplace plan.
 Is this the first you're hearing of premium tax credits or cost-sharing reductions? Premium tax credits lower your monthly premiums. Cost-sharing reductions lower your out-of-pocket expenses.
The only way to find out exactly what you'll have to pay for an individual health plan is to shop around. Contact a number of insurance companies and get quotes before you settle on one.
To learn more about the factors that determine what you pay for a plan, see our article, "How Much Does Health Insurance Cost?"
How Do You Buy Individual Health Insurance?
This one's surprisingly easy, especially given how complicated things have been so far.
First, decide if you want to buy your health plan through the marketplace or directly from an insurance company.
If you go through the marketplace, all you have to do is visit healthcare.gov or your state's exchange during open enrollment. Either site will walk you through the process from there.
If you want to get a plan directly from an insurance company, contact local insurers. You can also reach out to a broker. They will then work with you to find individual health coverage that best meets your needs.
Want more info before you take the plunge? Read our article, "Everything You Need to Know to Apply for Health Insurance."
Should I Get a Catastrophic Individual Health Plan
Yes, you can buy catastrophic health insurance plans through the marketplace as well. That is, if you meet one of the following two requirements.
One is you need to be under the age of 30 to enroll in a catastrophic plan. The other is you have to qualify for an affordability or hardship exemption. If you qualify for a hardship exemption, you can be over 30.
Why does the government restrict which Americans can and can't buy these health plans? The most likely answer is they exist to protect people from medical emergencies. Also, they usually charge enrollees low monthly premiums and high deductibles.
Speaking of which, all catastrophic health plans sold through the federal marketplace in 2017 came with deductibles of $7,150. In 2018, that amount is $7,350.
There's a positive side effect of the eye-popping deductible tied to this kind of health plan. Once you reach it, your insurer pays for all covered treatments and services for the rest of the year. It also covers certain forms of preventive care as well as up to three visits to a primary care physician annually in the meantime.
Even if that weren't the case, though, you might want to buy a more traditional marketplace plan anyway. After all, you can't qualify for premium tax credits if you get catastrophic coverage. You also can't qualify for cost-sharing reductions.
To learn more about this kind of coverage, check out our article, "Cadillac vs. Catastrophic Health Insurance Plans."
Can I Buy Individual Health Coverage Directly from an Insurance Company?
Yes, you can.
A lot of people buy health coverage directly from an insurer even if they can get coverage through their job.
Why? Some find job-based health insurance plans too expensive. Others find they don't provide enough coverage or the right kind of coverage for their medical needs.
But why would a person buy a so-called "off-marketplace" health plan rather than a marketplace one? Again, you might not find a marketplace plan that provides enough coverage or the right kind of coverage for your needs. Going directly to an insurance company can increase your options in this type of situation.
Will I Be Penalized If I Buy Health Coverage Directly from an Insurance Company Instead of Through the Marketplace?
Saying you'll be penalized for buying an off-marketplace health plan over a marketplace one is a bit much.
That said, there are reasons you may want to avoid buying health insurance this way. You can't qualify for premium tax credits if you get coverage directly from an insurer rather than from the ACA. Another is that you can't qualify for cost-sharing reductions.
Also, you need to make sure the government considers a plan you buy from an insurer to be "qualifying health coverage." Another name for this is "minimum essential coverage." Although the provision of the Affordable Care Act that requires Americans to have health insurance was repealed, it doesn't take effect until 2019. That means you may pay a fine or penalty if you don't have qualifying coverage.

All job-based and marketplace plans meet this requirement. Most plans bought directly from insurers meet it, too, but not all of them do. So don't rush through things if you decide to enroll in an off-marketplace plan.
Benefits for Buying Health Coverage Directly from an Insurer Rather Than Through the Marketplace
If your state-run marketplace has slim pickings, going directly to an insurance company could expand your options.
You might find plans that offer more coverage than the ones on the state or federal exchanges. Or you may find plans that are more affordable, or that have more appealing out-of-pocket costs.
On the flip side, you may miss out on various discounts and savings if you choose this route over the marketplace. That includes premium tax credits and cost-sharing reductions.
You'll have to weigh all of your options here and decide which one best balances coverage and cost for your financial and healthcare needs.
Also, you'll have to wait for an open enrollment period to buy one of these plans, just like you would if you wanted to buy a marketplace plan.
How Did the Affordable Care Act Help Individuals Who Need Health Insurance?
Two ways the ACA helped those who need health insurance and can't get it through their jobs or don't have access to "good" employer-sponsored coverage:
It established the "health insurance marketplace"
It requires health insurers and health insurance plans to cover people with pre-existing conditions
That first bullet point is important because the marketplace consists of a federally run "exchange" and several state-operated ones. Americans buy health insurance coverage that complies with the Affordable Care Act through them.
The second bullet point is important because before the ACA, insurance companies could reject people with pre-existing conditions. They also could charge them higher rates. And they could refuse to cover health and medical care tied to pre-existing conditions, too. That's no longer true.
And thanks to the ACA, most health plans now must cover all kinds of emergency, mental health, rehabilitative, and wellness services.
To learn more about this law and how it's impacted US health insurance, read our article, "Understanding the Affordable Care Act." You may also want to check out our article about health insurance and preventive care.
References:
QuoteWizard.com LLC has made every effort to ensure that the information on this site is correct, but we cannot guarantee that it is free of inaccuracies, errors, or omissions. All content and services provided on or through this site are provided "as is" and "as available" for use. QuoteWizard.com LLC makes no representations or warranties of any kind, express or implied, as to the operation of this site or to the information, content, materials, or products included on this site. You expressly agree that your use of this site is at your sole risk.