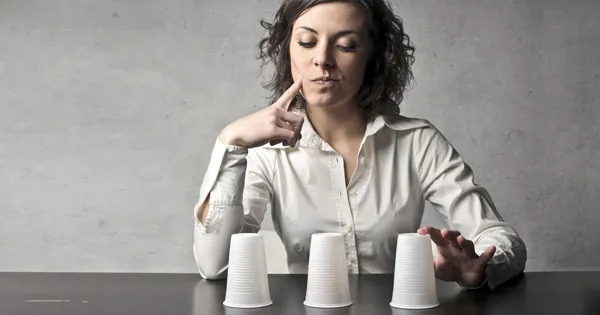 Although the window for open enrollment period is now closed, it'll be open again before you know it.
Which is why you're here, right? You want to weigh all of the options available to you before you pull the trigger and renew, switch to, or otherwise purchase a particular plan using the federal or state health insurance marketplaces (also sometimes called exchanges).
All of this is especially true if you aren't all that happy with some aspect of the health insurance you're paying for at the moment. Maybe you've found that the deductibles and copays that you thought would be manageable are far from it. Or maybe you've discovered that the doctors and specialists your family members prefer to see aren't covered by your plan. Or the prescription drugs you need to take for a chronic illness costs more than you expected them to.
Actually, it's a good idea to take another look at your health plan even if you are pretty happy with it. It's possible some aspects of your current plan will change between now and when the next open enrollment period begins late this fall.
It's also possible more options—like additional insurers, expanded provider networks, or lower premiums and deductibles--will be available to you when the next open enrollment period rolls around.
The thing is, deciding that one of the myriad health insurance types and plans out there at any given moment is the right one for you can be a challenge. After all, there's more to consider during that decision-making process than, should I go with a Health Maintenance Organization (HMO) plan or a Preferred Provider Organization (PPO) plan? (Which, let's be honest, is a tough choice to make in and of itself.)
If you're at all confused about this sometimes-convoluted process, don't fret, as the following 11 questions should help you come to some useful conclusions regarding which plan or plans may be the best for you given your current situation.
Are you shopping for health insurance for the first time in your life?
Whether you're looking for health insurance because your employer doesn't cover you, you don't qualify for Medicare or Medicaid, or for some other reason entirely, the experience is sure to seem a bit overwhelming at first.
The good news here is that if you go through the federal or one of the state-based marketplaces to purchase a health plan, they'll help walk you through some of the process. They'll also will help you figure out if you qualify for various credits or subsidies, or even Medicaid or even the Children's Health Insurance Program.
The bad news is that the "open enrollment period"—the period of time when people can enroll in a health plan through the above-mentioned marketplaces--for 2015 just closed for most people. (For this year, the period lasted from November 15, 2014, to February 15, 2015.) That means you'll have to wait until 2016's open enrollment period (which is set to begin in mid-October) before you can enroll.
That said, it's possible you may qualify for a "special enrollment period" that will allow you to buy a marketplace plan even though the year's open enrollment period is over. To qualify, though, you'll have to have gotten married, had a baby, lost your health coverage for one reason or another or gone through one of the other life events mentioned in our "Understanding the Affordable Care Act" article.
Are you already covered through an employer?
If so, and if you're not entirely happy with the health plan you have, you may want to consider switching to a marketplace plan.
Before you make that decision, though, consider that making such a switch may cause you to be ineligible for various premium tax credits and other cost savings that could make your marketplace purchase more affordable.
Specifically, you won't qualify for these subsidies if the coverage your employer offers is considered (by the federal government) to be adequate and affordable.
Also, you'll want to keep in mind that companies usually pay a portion, if not all, of their employee's monthly health-insurance premiums, so if you go with a marketplace plan instead, you'll be responsible for covering all of that yourself.
Do you like your current health insurance plan?
As suggested earlier, you still might want to check out the options that are available to you through the federal or state health insurance marketplaces (whichever applies to you) even if you're perfectly happy with the plan you have now.
After all, the plan you have now may no longer be the best for you—if, for example, new insurance companies have joined the exchange in the last year, existing companies have expanded their provider networks and the like.
Are you under 26 years of age?
There are a surprising number of options available to you when it comes to obtaining health insurance for yourself if you've yet to turn 26.
One possibility: thanks to changes brought about by the Affordable Care Act (ACA), you now could be added to whatever plan your parents may have, assuming it covers children. This is true even if you're no longer living with them, you don't depend on them financially, you could enroll in an employer-sponsored plan, or you're currently a student.
If the above isn't an option for you, one of the following may be:
Join your school's student health plan (if you're a college student, and if your school offers such a plan)
Purchase a catastrophic health plan
Buy another of the private plans available through the federal or state health exchanges
See if you qualify for Medicaid coverage
Are you a retiree?
If you're a retiree--or if you're planning to retire soon, and you're over the age of 65 (or will be when you retire) --you'll likely qualify for Medicare or possibly some other form of "retiree coverage."
That won't prevent you from being able to buy health insurance through the marketplace or exchange instead, but you'll want to keep a couple of things in mind before you decide to go that route:
If you currently have retiree coverage and drop it voluntarily, you'll have to wait until the next open enrollment period. This usually coincides with the corresponding period related to Medicare. (In other words, you won't qualify for a "special enrollment period.")
Also, if you're currently enrolled in one retiree health plan and drop it, you won't be able to take advantage of premium tax credits and lower out-of-pocket costs based on your income. You can take advantage of these savings if you're eligible but not already covered by retiree insurance.
Are you planning to retire soon?
Does the above describe you? Are you going to lose your employer-sponsored health insurance when you retire before age 65? If so, you'll qualify for a special enrollment period via the health insurance marketplace.
What are your healthcare needs?
Are you planning to start a family soon? If the answer is yes, this is a good thing to include in the discussions you have (with yourself or with your loved ones) regarding which health plan may be right for you.
A few other questions that may fit into the same or similar conversations: do you have a family history of heart problems? If so, making sure the plans you're considering cover cardiac screening tests would be a good idea.
Or, you may want to look for marketplace plans that cover cholesterol-lowering drugs or other medicine that might be in your future.
By the way, all of the plans offered via the health exchanges have to offer at least 10 "essential benefits," including hospitalization; pregnancy, maternity and, newborn care; prescription drugs; preventative and wellness services; pediatric services; and laboratory services.
(For a full list of the benefits that have to be offered as part of every marketplace health plan, visit Healthcare.gov - Essential Health Benefits)
Note: Some older health plans, as well as those provided by large employers, may not include all of these same services, although the majority will cover them.
Do you like your current doctor?
If you do, make sure they're included in the network related to whichever plan or plans you are considering.
The same holds true for any specialists--as well as hospitals, laboratories, imaging centers, and pharmacies--you may prefer.
If your preferred physician or specialist or hospital isn't included in the network of the plan, you'll likely have to pay more to see them.
Do you regularly take any particular prescription medications?
If you do, you'll want to make sure whichever marketplace or exchange plan you purchase covers them, especially if it would be difficult for you to pay for them on your own.
How much do you want to pay, or how much can you afford to pay?
An important piece of advice to share here is to not focus on just the premium or deductible you'll have to pay for a health insurance plan.
Consider the coinsurance payments, which are your share of the costs related to a specific healthcare service after you've paid your plan's deductible. Another is copay, which are the fixed amount you pay for a particular service, such as a doctor's office or emergency room visit, you'll be responsible for should you pick one plan over another.
Also, take some time to think about how much all of these costs, which may seem reasonable enough at first, could add up.
One last piece of advice related to all of this: if you're young and basically healthy, the rule of thumb is to lean toward insurance policies with high deductibles, assuming you can afford them. Doing so likely will earn you a lower premium payment and should save you some money in the long run.
And if you're on the opposite end of the spectrum, you may want to focus on plans that have higher premiums. That's because they're likely to cover more of your costs over time.
Is your income below 400 percent of the federal poverty level?
People whose income is lower than a certain amount may be eligible to receive a subsidy that will help them buy a health plan on the federal or state exchanges.
You'll find out if you're eligible – or which programs or savings you qualify for – when you fill out a marketplace application. But if you don't want to wait, you can go through the step-by-step process laid out at How to estimate your income for the Marketplace. This will help you come up with a ballpark estimate of your eligibility for premium tax credits, lower out-of-pocket costs, or even low-cost health care through Medicaid.
References:
QuoteWizard.com LLC has made every effort to ensure that the information on this site is correct, but we cannot guarantee that it is free of inaccuracies, errors, or omissions. All content and services provided on or through this site are provided "as is" and "as available" for use. QuoteWizard.com LLC makes no representations or warranties of any kind, express or implied, as to the operation of this site or to the information, content, materials, or products included on this site. You expressly agree that your use of this site is at your sole risk.