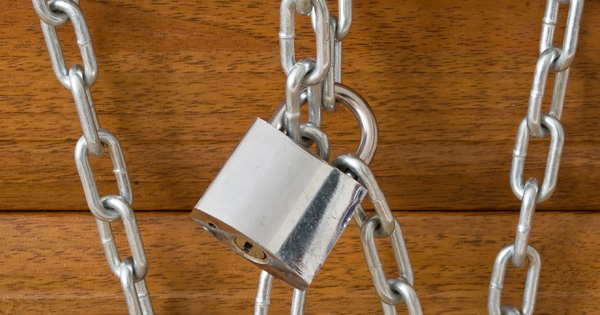 Until a few years ago, the rules regarding why, when, and how you could appeal an insurance company's decision to deny payment on a claim were all over the map.
They differed wildly from state to state and even employer to employer.
Today, thanks to the passage and implementation of the Affordable Care Act (ACA), these rules are now uniform (for the most part, at least—more about that in a second) across the country.
What this means for you is: 1) insurance companies are now required to tell you why they denied your claim, and 2) they also have to tell you how you can appeal that decision.
It also means you can ask them to reconsider (by conducting an internal review of) a decision you find questionable. And if you don't agree with their response to your "appeal"? You can have an independent third-party investigate your insurance company's review.
There is a bit of a catch to all of this, unfortunately—as in, these rules only apply to health insurance policies created after March 23, 2010, or plans that were created earlier and have since been changed in various ways.
Some insurers are better than others and you are free to shop around for an insurance company that will treat you fairly. QuoteWizard can help connect you with top insurers so that you can compare health insurance plans with the coverage you need.
Why You Should Appeal
If you think appealing these kinds of decisions is a waste of time, by the way, think again. If a 2011 US Government Accountability Office report is anything to go by, appeals were successful more often than not, even before the ACA stepped in and made the changes mentioned above.
Specifically, the report in question found that 39 to 59 percent of appeals made directly to insurance companies resulted in a reversed decision. External appeals were nearly as successful, with 54 percent of the ones conducted (as part of the same GAO report) in Maryland ended with the insurer overturning their denial.
Another reason you should strongly consider appealing any claim denials you disagree with: although disagreements over which costs or treatments qualify for coverage under a plan's rules are responsible for a good portion of these kinds of decisions, administrative errors are responsible for a surprising number of them, too.
How to Prepare for an Internal Appeal
Now that you're fired up about making an appeal to your insurance company, you're probably wondering how you go about filing it.
First, before you track down, fill out, or turn in any of the forms that your insurance company is sure to require as part of an "internal appeal" request, make sure it hasn't been more than six months since your provider informed you it was denying your claim. (Appeals have to be filed within 180 days of when you're notified of this fact.)
If you're still within that window, your next step should be to do a bit of homework. That means:
Look over the benefits summary that's included in your insurance documents. (It may be available on line, too.) This should tell you what is and isn't covered as part of your particular health plan.
After that, review the paperwork your insurance company sent you when it turned down your claim. (It should explain the denial in some amount of detail.)
If the reason for your denial still isn't clear after taking the steps above, get on the phone with someone at your insurance company. Specifically ask that person if your claim may have been rejected because of a billing error or missing information.
Make a note of the date, this person's name, his or her phone number, and what was done or decided during the call.
Should things not be resolved by the time you hang up, be sure to ask for information related to how you're supposed to file an appeal (if you don't already know that information) and also ask for some key documents that could help you understand why your provider rejected your claim.
Another couple of calls you may want to make before you move ahead with your initial appeal:
Your doctor—This is especially important if your claim was denied due to some sort of clerical error, although it's possible your physician could go to bat for you by explaining why you needed the care your insurance company is refusing to cover, too.
Also, this may be a good time for you to request copies of any lab results, medical records, x-rays, or the like that could help support your claim if you wind up asking your insurance company to conduct an internal review.
Someone in your employer's HR department—They also may be able to call or send a letter to your provider and support your need for the denied service or treatment.
Relevant researchers or scientists—Was your claim rejected because the insurer declared that the care you received or need to receive isn't scientifically proven or isn't medically necessary? If so, it may be worth your time and effort to track down some of the physicians, specialists, or scientists who have worked on studies that support your denied treatment. They might be willing to review your medical records or even submit a letter to your insurance company on your behalf.
Should you decide at the end of all of this to ask for an internal review of your denied claim, give your doctor's office and even your hospital (if one is involved in your situation) a heads up so they can hold off on sending any bills—or turning your account over to a collections agency—until your case has been settled.
What You Can Expect to Happen During an Interview Review
With all of that prep work out of the way, you should be ready to move ahead with your appeal.
In most cases, that will mean filling out a bunch of paperwork that's provided by your insurance company. You'll also likely be able to include with that paperwork any additional information you want the company to consider, such as the physician or employer-related letters mentioned earlier.
Once you've sent in your appeal, your insurance company has to complete its review within certain periods of time depending on the situation. For example, the review has to be done within 30 days if your appeal is for care that you haven't yet received, and it has to be done within 60 days if you've already received the care in question.
Also, once the interview review has been completed, your insurance company has to provide you with a written response that explains its decision as well as how you can go about filing for an external appeal.
How to File an External Appeal
If the company that provides your health plan continues to deny your claim after going through the steps detailed in the section above, you may be able to ask for an external review to be completed.
(Actually, if your situation is urgent—such as if your life or your ability to "regain maximum function" are at stake—you can file internal and external appeal requests at the same time. You don't have to wait for an internal appeal to be completed before you ask for an external one to be done.)
Not all claim denials are eligible to be appealed in such a fashion, though. Instead, the only cases that are likely to be approved for external review are ones that involve:
The insurance company canceling your coverage because it believes you included false or incomplete information on your application
The provider determining your treatment or service is experimental or investigational
You and the insurer disagreeing over what your plan promises to provide or cover
Other than that, the external appeal process is quite a bit more straightforward than the one related to an internal appeal. In fact, pretty much the only thing you have to do is file a written request for this kind of review within 60 days—although some plans may allow for more time--of when you received word from your insurance company about its final decision regarding your denial.
After that, a third-party conducts the external review—usually as soon as is possible, although at the latest it will be done within 60 days of when your request was received—and either agrees with or reverses your insurer's decision.
If your denial is overturned at this point, your insurance company not only is required by law to accept that decision, but it also has to provide you the payments or allow you move ahead with the services requested in your claim.
What to Do if You Need Help
If you need any assistance with your external appeal, check to see if your state has a Consumer Assistance Program—information that can be found at The Center for Consumer Information & Insurance Oversight--as they may be able to help you with various aspects of the process.
Also, if you want, you can appoint a representative, like your doctor or some other medical professional who is knowledgeable about your condition or situation, to file an external review on your behalf. For more information on how to do this, or to download and print the forms related to it, go to http://www.externalappeal.com.
References:
QuoteWizard.com LLC has made every effort to ensure that the information on this site is correct, but we cannot guarantee that it is free of inaccuracies, errors, or omissions. All content and services provided on or through this site are provided "as is" and "as available" for use. QuoteWizard.com LLC makes no representations or warranties of any kind, express or implied, as to the operation of this site or to the information, content, materials, or products included on this site. You expressly agree that your use of this site is at your sole risk.