Parking Tickets and Car Insurance Rates
There may not be a direct connection between parking tickets and car insurance rates; however, if you don't pay your parking fines, the ultimate cost may be much higher.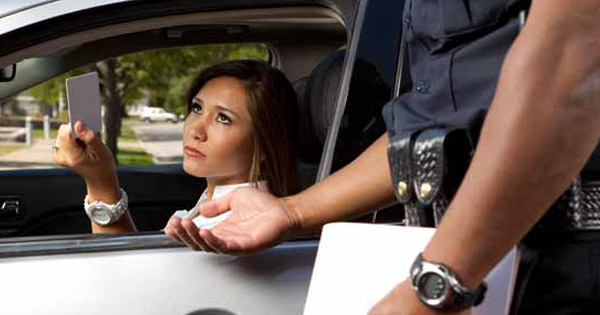 Luckily, there is no direct connection between parking tickets and insurance rates. Parking tickets aren't considered moving violations. As long as you pay your parking tickets on time, your insurance rates shouldn't change.
Things can get tricky when parking tickets aren't paid. When this happens, the entity issuing the ticket(s) will send them to collections. This will negatively affect your credit and may lead to an increase in your car insurance premiums.
Parking Tickets Issued by the Government
Unpaid parking tickets issued by a government entity (like from a parking meter violation) will result in a hold or suspension on your license if they go unresolved for too long. A likely scenario for a person with too many unpaid tickets is that, when his or her license expires, he or she will be unable to renew it without paying their fines.
Depending on the severity of the ticket, a mandatory suspension may be ordered. Insurance companies view license suspensions—even if they are just from parking tickets— suspiciously. Higher rates are almost sure to follow after any license suspension.
Parking Tickets Issued from a Private Organization
If the parking ticket you received is from a private entity such as a pay lot, you should still act in a timely fashion if you receive a ticket. An unpaid parking ticket from a private pay lot will likely go to a collection agency if ignored.
Governmental entities are utilizing collection agencies more and more to recoup unpaid fines as well. Even if the original ticket was for a trivial $25, your credit history could be seriously harmed by a mark on your credit report from a collection agency.
While the number of parking tickets you have won't affect your car insurance rate, if you receive a parking ticket, the best thing to do is pay it. It may be satisfying to crumple up a parking ticket and forget about it, but the triumph will be fleeting. Sooner or later, the unpaid fines will catch up to you. And when they do, they're going to cost a lot more than their original face value.
A below average credit score is more than just a nuisance—it's expensive! For people with bad credit, loan and mortgage rates are worse, finding apartments is harder, and insurance rates are higher. For more information, read our article about credit scores and insurance.
Q: What are the possible consequences if I don't pay my parking tickets?
A: Any or all of the following:
A boot on your car
Towing and impounding of your vehicle
Suspension of your vehicle registration
A non-renewal of your insurance
Referral to collections agency
Damage to credit rating
Even if you have unpaid parking tickets you can probably save money on your car insurance. Get a quote now and lower your car insurance rates!
Q: What are the different types of parking violations that result in a parking ticket?
A: Any of the following:
An expired meter
Parking in a commercial vehicles only area
Parking in the wrong direction
Parking more than18 inches from the curb
Parking for longer than the stated maximum parking time
Double parking
Parking too close to a crosswalk, intersection, driveway, or taxi zone
Q: What's the difference between a parking violation and a moving violation?
A: Parking violations won't affect your car insurance premiums, unless they go unpaid. In addition to raising your car insurance rates, moving violations are any breach of the law committed by a driver while their car is in motion. The term "motion" separates it from other auto violations, such as paperwork violations (automobile insurance, registration and inspection), parking violations, or equipment violations.
Q: What is a moving violation?
A: Examples of moving violations include:
Speeding, which can be exceeding a limit or simply driving an unsafe speed
Running a stop sign or red light
Failure to yield to another vehicle with the right-of-way
Not using a signal for turns or lane changes
Failing to drive within a single lane
Not using a seat belt
Illegal use of window tints and obstructions
Failure to stop for a pedestrian in a crosswalk or to stop for a school bus when children are boarding or exiting
Driving in a car pool lane illegally
Operating a mobile phone while driving (in a jurisdiction that prohibits this)
Driving under the influence
Reckless driving
Street racing
Vehicular homicide
References:
QuoteWizard.com LLC has made every effort to ensure that the information on this site is correct, but we cannot guarantee that it is free of inaccuracies, errors, or omissions. All content and services provided on or through this site are provided "as is" and "as available" for use. QuoteWizard.com LLC makes no representations or warranties of any kind, express or implied, as to the operation of this site or to the information, content, materials, or products included on this site. You expressly agree that your use of this site is at your sole risk.