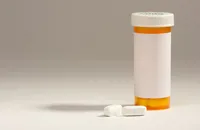 Will my health insurance pay for my prescription drugs?
Answering that question is important to a lot of Americans. According to the most recent statistics gathered by the U.S. Centers for Disease Control and Prevention (CDC), for instance, nearly half use at least one prescription drug. Just over 23 percent use three or more, and about 12 percent use five or more.
A recent Consumer Reports survey backs up those CDC stats. Specifically, it found that 55 percent of U.S. adults regularly take at least one prescription drug. It also found that the number of Americans taking more than five prescription drugs has nearly tripled in the past 20 years.
Add to this the finding that 75 percent of people who take at least one prescription medication take over-the-counter drugs, vitamins, and other dietary supplements, too. And it's easy to understand why Consumer Reports declared that "Americans take more pills today than at any other time in recent history--and far more than people in any other country."
Cost is another reason so many in the U.S. want to know if their health plans cover prescription drugs.
Which makes sense, as they spend a lot of money on those medications every year. In 2015, for example, Americans spent $325 billion on retail prescription drugs, according to the CDC. If you find that figure overwhelming, consider The Commonwealth Fund's finding that U.S. spending on pharmaceuticals exceeded $1,000 per person that same year.
Americans don't pick up all of those costs, of course, but they pick up a good percentage of them--even if they have health insurance. Between 2010 and 2015, the average person's out-of-pocket drug expenses increased more than 25 percent to $44 per prescription, reports The Chicago Tribune.
All Health Plans Aren't Equal When it Comes to Prescriptions
There's no guarantee your plan will pay for any of the costs of prescription drugs you need. But it's more likely than not it'll do just that.
That's because most health plans in the U.S. provide this coverage. This is true of insurance you get from an employer as well as insurance you buy from the federal or state marketplace (or "exchange"). It's also true of Medicaid and Medicare plans.
These kinds of insurance coverage don't all treat prescriptions the same way. So keep reading to learn how different types of health plans do and don't cover such medications.
Job-Based Health Insurance and Prescription Drugs
You may have heard that Obamacare requires insurers to cover 10 categories of services known as "essential health benefits." One of these is prescription drugs.
That's only true, though, if you get individual coverage through the federal or state marketplace or if you get coverage from a small employer. Most large employers aren't required to provide essential health benefits, which means they don't have to cover prescription medications.
The good news here is that most large employers cover them anyway. Now the bad news: that doesn't mean they cover them fully.
The main reason for this is pretty much all health insurance plans refer to a formulary, or a preferred drug list, when dealing with prescriptions. Although these lists can take many forms, the general idea is you pay less for preferred medications than you do for non-preferred ones.
As a result, the formulary tied to your employer's health plan plays an important role in determining how much you pay out of pocket for prescriptions.
Also important in determining how much you pay for prescriptions is how your job-based coverage treats deductibles, copayments, and coinsurance.
That's especially true if yours is a high-deductible plan. These increasingly common plans often make policyholders pay for the bulk of their healthcare costs, including medications, out of their own pockets.
If you're unsure as to how your employer-sponsored health insurance plan covers prescriptions, read through its "Summary of Benefits and Coverage." Another option is to talk with someone in your company's human resources department. Or contact the insurer directly.
Marketplace Plans and Prescription Medications
Unlike job-based health plans, those sold through the federal or state marketplace have to cover prescription drugs.
Like plans provided by employers, though, marketplace plans don't all cover the same prescriptions. Nor do they all cover them to the same extent.
This is because, surprise, each marketplace health plan is tied to a distinct formulary, or list of approved drugs.
If you need your health insurance to cover certain medications, do your homework before you buy a marketplace plan. Shop around. Visit the insurers' websites. And email or call them if you still have questions after reviewing their lists of preferred drugs.
Medicare Coverage and Prescriptions
Original Medicare--also known as "Part A" and "Part B"--doesn't cover prescription drugs.
For that, you need to enroll in a Medicare Prescription Drug Plan. This is often referred to as "Part D." Or you have to purchase a Medicare Advantage plan that covers prescription drugs as well as medical and hospital bills.
Not all Medicare Advantage plans offer prescription coverage, however, so research your options before settling on one if that coverage is important to you.
No matter which kind of plan you choose, it will have its own formulary that determines how much you'll pay for specific medications.
Also, just like other kinds of health insurance, Medicare drug plans come with premiums, deductibles, copayments, and coinsurance costs.
Two things to keep in mind about Medicare drug coverage:
Medicare drug plans can change their formularies during the year. By law, insurers have to warn policyholders of these changes at least 60 days in advance of when they become effective. Unfortunately, if your plan's formulary changes in a way that negatively impacts you, you're stuck with it until the next open enrollment period.
If you don't get Medicare drug coverage when you're first eligible for it, you'll likely pay a penalty.
Of course, considering how many older Americans rely on prescription drugs, it's doubtful too many of them pass on this kind of coverage. Consumer Reports found that over 33 percent of people 55 and older take more than five medications, while 9 percent take more than 10.
For more information, read our "Ultimate Guide to Medicare" or our "Ultimate Guide to Medicare Advantage Plans." You might also want to check out our our Medicare Part D article.
Medicaid and Prescription Drugs
All state Medicaid programs currently provide some amount of prescription drug coverage.
As you might suspect given what you've read here so far, these programs often differ in how they cover prescription medications. Some have to approve certain drugs before they cover them. Some put limits on how many prescriptions or refills they cover per month. Most require some sort of copayment.
To learn more about how your local Medicaid program deals with prescriptions, see this Kaiser Family Foundation "State Health Facts" page. Or contact your state's Medicaid agency.
Frequently Asked Questions
Q: How many Americans take prescription medications?
A: It's hard to say, although a pair of recent studies suggest about half of U.S. adults use at least one prescription drug.
Q: How many prescriptions do pharmacies fill every year?
A: According to health research firm Quintile IMS, Americans filled 4.5 billion prescriptions in 2016. That's an increase of 85 percent from the 2.4 billion filled in 1997.
Q: Does health insurance bought from the federal or state marketplace cover prescription drugs?
A: Yes. Thanks to the Affordable Care Act (or Obamacare), all marketplace plans cover prescriptions in some form or fashion. That doesn't mean all marketplace plans cover the prescriptions you take, however. Before you enroll in a particular plan, check out its formulary to see which drugs it doesn't and doesn't cover.
Q: Does Medicare coverage pay for prescription medications?
A: Original Medicare, or Medicare Parts A and B, don't cover prescriptions. Medicare Prescription Drug Plans, also known as Medicare Part D, do cover them, though. Many Medicare Advantage plans cover them, too. Like marketplace plans, these don't cover all medications. Coverage is tied to a formulary, or a list of preferred or approved drugs.
Q: Does Medicaid coverage pay for prescription medications?
A: All state Medicaid programs provide some prescription coverage. That said, you may need to get approval before yours covers certain drugs. Also, your state's program may limit how many prescriptions you can fill in a given month. To be as informed as possible, contact your local Medicaid agency.
Q: Why do my prescription medications cost more than they did last year?
A: One possible reason is your health plan's formulary changed. Specifically, the insurance company may have moved the drug or drugs you take to a higher tier or group. That alone could raise your out-of-pocket costs. Another change that would cause your out-of-pocket costs to soar: your plan's formulary dropping one or more of the medications you need altogether.
Insurance companies often, but not always, make these changes at the beginning of the year. So keep that in mind when you go to sign up for or renew your coverage.
Q: How can I tell which drugs my health plan covers and which ones it doesn't cover?
A: Take a look at its formulary. (Keep reading to learn more about what formularies are and why insurance companies use them.) Your plan's formulary lists preferred and non-preferred drugs. Or it divides drugs into a number of different groups or tiers.
You'll usually pay less out of pocket for preferred drugs than you'll pay for non-preferred ones. And you'll usually pay less for those in the lowest tier or group than you'll pay for ones in higher tiers or groups.
Q: What is a health plan formulary?
A: A formulary is a list of approved or preferred drugs. Usually, these medications can be prescribed without the insurance company's authorization.
All formularies aren't the same, by the way. Or insurers don't always use them in the same way. For example, some cover drugs that are on their formulary as well as ones that aren't on it. (You'll probably pay more for the ones not on the formulary, though.) Others only cover formulary medications and won't pay for non-preferred ones. And yet others divide their formularies into tiers or groups devoted to generic, brand-name, and non-preferred drugs.
Q: Why do insurance companies use formularies?
A: Insurers use formularies to keep costs in check. They also use them to push policyholders toward generic drugs whenever possible. (You'll pretty much always pay less out of pocket for a generic drug than you would for a name-brand one.)
Q: What are my options if a drug I need isn't on my health plan's formulary?
A: If your physician prescribes a medication that's not on your plan's formulary, contact the insurance company. Many allow policyholders to go through some sort of process that may or may not result in coverage of a previously unapproved drug.
What if your insurer still won't cover the medication after going through all of that? Ask about an appeal process. Most have one in place for situations just like this.
Q: How can I figure out how much I'll have to pay for prescriptions under my health plan?
A: If this isn't made clear in your plan's "Summary of Benefits and Coverage" or on its drug formulary, contact the insurance company. Someone there will set you straight as to how much you'll pay for certain medications with your current plan.
Q: What can I do if I can't afford the out-of-pocket costs I have to pay for my prescription drugs?
A: Look around for a patient assistance program that may be able to help. There are many to choose from these days. State governments back some of them, while charitable organizations and even drug companies support others.
References:
QuoteWizard.com LLC has made every effort to ensure that the information on this site is correct, but we cannot guarantee that it is free of inaccuracies, errors, or omissions. All content and services provided on or through this site are provided "as is" and "as available" for use. QuoteWizard.com LLC makes no representations or warranties of any kind, express or implied, as to the operation of this site or to the information, content, materials, or products included on this site. You expressly agree that your use of this site is at your sole risk.