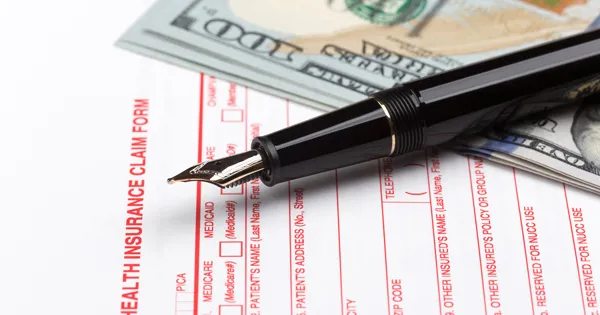 The purpose of the Affordable Care Act, known popularly as "Obamacare," was to provide every single American with the option of affordable health insurance. Unfortunately, political opposition and a Supreme Court ruling stopped a key component of the bill: a nation-wide expansion of the Medicaid program. This portion of the ACA provides government-run and funded healthcare for millions of Americans living below the poverty line.
Now, some 5 million Americans are left without the option of an affordable health insurance plan. The vast majority of these people are living in states that separately voted not to expand the income requirements for Medicaid eligibility. Read on to find out how this happened, what it means for Americans looking for affordable healthcare and what the affected people can do about it.
What Exactly Is Obamacare?
Obamacare's official name is the Patient Protection and Affordable Care Act. It's often abbreviated as the ACA. This federal statute became law when signed by 44th President of the United States, Barack Obama on March 23, 2010.
The ACA is known by most as "Obamacare." That's because President Obama helped begin the drafting of the original bill. He also campaigned vigorously for a similar method of achieving universal health care during his 2008 Presidential Campaign. Obama held a joint congressional session in February of 2009 to officially open a dialogue with legislators and begin the process of introducing a health care bill.
Many note that "Obamacare" is technically a misrepresentation. Obama may have helped begin and has always stood behind the ACA. But the idea of a state-supported private health insurance exchange was first used in Massachusetts in 2006 by governor and later 2008 Republican Candidate Mitt Romney. Additionally, the current form of the bill was first drafted within the bipartisan Senate Finance Committee. In fact, the very idea of a state-organized health insurance exchange for private insurers was once a conservative response to more liberal ideas like a single-payer system. Today, "Obamacare" has become an extremely polarizing topic for many reasons.
How Does Obamacare Actually Work?
There are many different parts of Obamacare/ACA, but the three most important ones are as follows:
People who already have health insurance through their employer or a private plan can keep their existing plans as long as it either:

fulfills minimum requirements like covering preventative care
qualifies for a "grandfathered" exemption based on their state's laws

People whose income is above the poverty line are eligible for private health insurance plans that often include generous government subsidies
People who fall at 133% of the poverty line or below are eligible for state-run and taxpayer funded health insurance provided by an expanded version of the Medicaid program
This article is specifically talking about the last two parts of the ACA. These two parts together were originally meant to cover 100% of Americans who did not have health insurance yet.
However, the nationwide Medicaid expansion was removed as a requirement of the ACA in 2012. Suddenly, people who were below the poverty line but above their state's Medicaid requirements had no financial means of getting health insurance.
Why Would a State Not Want to Expand Medicaid?
Like almost everything in politics, there is no one reason.
State costs for expanding Medicaid were intended to be propped up by government backing. The Feds would pay up to 100% until 2016, decreasing gradually to 90% by 2020. The financial backing would remain there unless altered by the state's legislatures. Even before the ACA, Medicaid was already a joint-funding effort for states. The costs were shared between individual states and the federal government at around 50-50.
19 states still refused this arrangement for reasons ranging from anticipated cost increases to fears it would make people "lazy" and expect free health insurance. Medicaid itself is a program that's criticized for being in bad need of reform. But those who oppose increasing Medicaid's funding or requirements haven't proposed any realistic alternatives.
Some states revealed that the expansion would actually earn their state money. Since more people would have money for health care procedures, more taxes related to health care spending would go back to state treasuries.
As it stands now, states like Georgia are seeing rural hospitals close. The reason is that uninsured people visiting the emergency room and leaving with unpaid bills. Uninsured people and unpaid ER bills tend to make up the highest cost of health care. This often leads to other patients paying higher costs to recoup some of the money.
Who Is Affected?
The "Obamacare Gap" affects people living below the poverty line but above their state's current Medicaid requirements. Since requirements vary from state to state, there is no single way to define this group.
For instance, in Texas eligibility for Medicaid requires you to be at 15% of the poverty level. You must also have dependent children. This means that a single mother with three children would have to earn $3,637 per year or less before seeing a single penny of state health care funding. Zero percent of adults without children are eligible. Altogether, Texas has nearly 1 million people in their state who fall in the gap.
Men, who have a lower rate of dependents than women, are disproportionately affected by the gap at 86% of males compared to 78% of females. People ages 35-64 make up 54% of adults in the coverage gap, and they are also likely to have increasing health needs as they age.
Which States Are Affected Most?
Almost all of the states that voted against Medicaid expansion had Republican governors or Republican-controlled state legislatures. Residents of the South are also disproportionately represented, with 86% of adults in the coverage gap living in the southern US. Unfortunately, these states tend to have the highest proportion of impoverished citizens, and the highest rates of uninsured residents.
What Are the Options for People Living in a State Without the Medicaid Expansion?
The options are limited. States with strict Medicaid requirements make holding out for program eligibility unrealistic at present. To gain health insurance, your only available options would be:
Find an employer who can schedule you for the amount of hours that would qualify you for their insurance plan
Save up enough money to pay for health insurance yourself for several years
Find ways to increase to your income until you qualify for a subsidized plan
Go without health insurance and use community urgent care clinics or the emergency room, where you should be prepared for a long wait
Obviously, these options are very bleak and unrealistic for many families already trying to make ends meet. People wanting to qualify for the Medicaid expansion can look to establishing residency in another state in order to participate in the program.
How Can the Government Fix This Problem?
The answer can be put simply. But it's complex and unlikely to be implemented. Just have each state expand their Medicaid eligibility by raising the minimum income required to qualify.
What Can I Do if I Fall in the Gap?
As stated above, options are limited. Establishing residency in a state with Medicaid is probably the best option, followed by increasing revenue to earn an employer insurance plan or qualify for plans with federal subsidies.
You can also avoid costly emergency room visits by using preventative health care and attending community clinics and urgent care centers during their regular hours.
One thing that many people are not aware of is that they can often negotiate the amount of their medical bills and arrange a payment plan. Insurance companies almost never pay 100% of medical billing costs, so you should not have to, either.
For help finding an affordable health care plan, you can enlist the help of a federal employee to help you locate one on the exchange. This person is known as a "navigator." They are required to perform the service free of cost to you and bill the insurer or the federal government for their work.
You can also compare quotes to save. Enter your ZIP code here to get in touch with insurance agents and brokers to find the plan with the most competitive pricing on the coverage you need.
References:
QuoteWizard.com LLC has made every effort to ensure that the information on this site is correct, but we cannot guarantee that it is free of inaccuracies, errors, or omissions. All content and services provided on or through this site are provided "as is" and "as available" for use. QuoteWizard.com LLC makes no representations or warranties of any kind, express or implied, as to the operation of this site or to the information, content, materials, or products included on this site. You expressly agree that your use of this site is at your sole risk.