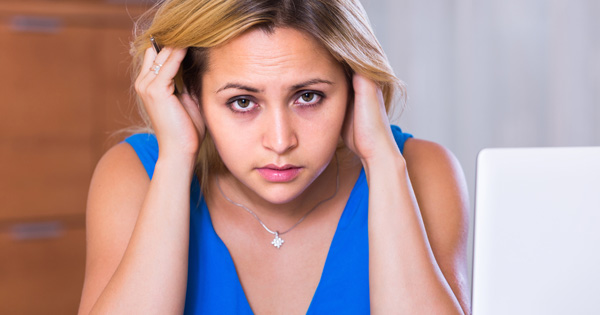 Buying health insurance is a confusing process for a lot of people, even with the new health insurance "exchanges" that were set up at the federal and state levels following the passage of the Affordable Care Act.
One unfortunate result of this confusion is that a lot of consumers make mistakes when it comes time to purchase a particular health plan, and those mistakes can be costly.
Here are 10 of the most common mistakes that are made during the health insurance buying process and how you can avoid them—as well as the bills, fees, and penalties that often follow in their footsteps.
Mistake #1: Lacking a general understanding of common insurance terms
Don't worry, no one is saying you have to develop an intimate knowledge of all the health insurance terms that are detailed on sites like webmd.com. That said, it could be well worth your while to read up on the terms that can be found there—terms like co-insurance, co-pay, and deductible--as understanding them is a very important part of how much a given health plan costs.
For the record, deductible refers to the amount you have to pay for any care you receive before your insurance provider will cover the remainder of its cost, while a co-pay is a specific, set fee you pay at the time of service (such as when you go in to see doctor about an ailment, or when you pick up prescription drugs), and co-insurance is the amount (usually a percentage) you'll have to pay after you pass your policy's deductible.
Mistake #2: Deciding that because you're young or healthy (or both) you don't need health insurance
It's easy to assume when you're young or healthy or both that you don't need to bother with health insurance. The fact is, though, that you never really know when you're going to be hit with some kind of health scare or crisis, and the last thing you want to worry about at that point in time is how you're going to pay for any medical care that needs to be done as a result.
Mistake #3: Picking a plan because of its low premiums
You probably could count on one hand--if that--the number of experts who have gone on the record to recommend choosing any type of insurance plan based on how affordable its premium is, and health insurance is no different.
The reason: those monthly payments are just a portion of the costs that are sure to be tied to any treatments or services you receive moving forward. As mentioned earlier, you'll also likely have to contend with and prepare for other expenses like co-pays, co-insurance, or deductibles, depending on your personal healthcare needs.
That's not to suggest a high (or at least higher) premium—which usually means more of your out-of-pocket costs will be covered by your insurance provider--always will be the right choice for you, but you definitely should carefully consider all of your options before picking a particular plan.
Mistake #4: Skimping on coverage limits
Closely related to the mistake mentioned above is one that involves people buying health insurance policies that don't provide them with an adequate amount of coverage—especially since this decision usually is tied to the low premiums or deductibles that are being offered.
This is a big deal because if you skimp on coverage, it can leave you open to some shockingly high out-of-pocket costs. As a result, a lot of agents and experts will tell you to at least look at the coverage limits associated with a specific health plan as well as the size of its premium payments (and other aspects) when choosing one over another.
Mistake #5: Dragging your feet when it comes to the health insurance marketplace's "open enrollment periods"
Waiting to buy insurance until you desperately need it never has been a great idea, but it's an especially unwise one now that the Affordable Care Act (or ACA) is in place. That's because one of the main components of this law, commonly referred to as "Obamacare," is the annual "open enrollment period" that basically acts as the lone window of opportunity for those who need or want to buy health insurance via the government-run "marketplace."
What happens if you fail to purchase a policy during an open enrollment period? You may have to sit tight—and uninsured--until the next one rolls around, and that could mean a wait of nine months, if your timing is particularly bad. (Some are allowed to buy health insurance at other times of the year, but usually you have to have gone through one of a selection of "life changes" to be declared eligible for such preferential treatment.)
Mistake #6: Misunderstanding the difference between "preventative" and "diagnostic" care
Although the ACA promotes providing Americans with affordable preventive care in a number of ways, that doesn't mean you should expect every "preventative" service—such as cancer screenings, vaccinations, and the like—to be offered to you at no or little cost.
Even when no co-payments or other charges are associated with this type of service, though, there are times when it leads to additional care that's considered diagnostic rather than preventative. That's the kind of care you'll be charged for, so be sure to ask your physician or specialist up front about the costs that are likely to be tied to any future or follow-up visits.
Mistake #7: Neglecting to ask or figure out if a particular physician or specialist is "in network" or not
Thanks to all of the different provider types that exist today--Health Maintenance Organizations (HMOs) and Preferred Provider Organizations (PPOs) are two such entities, but there are others, too—figuring out which doctors or specialists are part of your health plan's "network" isn't always easy.
That's the sort of information you want to have down pat before you ever set foot into a hospital or physician's office, though, due to the differing impacts in-network and out-of-network care can have on your wallet.
So, if your goal is to steer clear of medical bills that shock, surprise, or worse, your best bet is to contact both your insurance company and the healthcare provider(s) in question to ensure the latter will be covered well in advance of your appointment.
Mistake #8: Ignoring flexible-spending accounts when they're made available to you
Flexible-spending accounts may not be quite as appealing as they used to be thanks to a couple of changes that were brought about by the Affordable Care Act, but that doesn't mean you shouldn't take advantage of them when they're offered to you.
Why? They still allow you to set aside money, tax free, that you can use later to pay off all sorts of health-related bills that insurance won't cover, for starters. Also, the contributions you make to these accounts can reduce the amount of money you owe to Uncle Sam at the end of the year.
Mistake #9: Failing to make sure any medications you have to take are covered by your health plan
If you have to take one or more prescription medications, you'll want to make sure they're included on an insurance company's list of covered drugs--usually referred to as a formulary--before you buy a policy from them. (Or, if you've already got a policy, make sure your medications are named on the insurance company's formulary before filling your prescription. If they aren't, check with your doctor to see if there are any acceptable alternatives.)
Although this information usually is included on an insurer's website, that isn't always the case. To be absolutely sure, give someone there a call so can be sure one way or the other.
A related mistake to avoid: using a pharmacy or mail-order service that isn't "preferred" by your insurance provider. (Preferred ones can save you a lot of money.)
Mistake #10: Being too eager to pay your bills
It probably seems strange to suggest that "paying your bills too quickly" could ever be considered a mistake, but that's basically the case when it comes to health insurance.
What should you do instead of paying your healthcare bills as soon as they arrive on your doorstep (or shortly thereafter)? According to the Kaiser Family Foundation's Karen Pollitz (via WebMD), you should wait to send in payment until after you've received an explanation of benefits, or EOB, from your insurance company.
This document details the services you received, how much the healthcare provider charged for them, and how much of that amount your insurance company is willing to cover.
Pollitz recommends waiting for your EOB because you may find errors while reviewing it, and you'll probably want to have them taken care of before you send in your payment.
To learn more about the Affordable Care Act, by the way, read our articles, "16 Obamacare Myths and Misunderstandings" and "Understanding the Affordable Care Act."
You can also compare quotes to save. Enter your ZIP code here to get in touch with insurance agents and brokers to find the plan with the lowest cost for the coverage you need.
References:
QuoteWizard.com LLC has made every effort to ensure that the information on this site is correct, but we cannot guarantee that it is free of inaccuracies, errors, or omissions. All content and services provided on or through this site are provided "as is" and "as available" for use. QuoteWizard.com LLC makes no representations or warranties of any kind, express or implied, as to the operation of this site or to the information, content, materials, or products included on this site. You expressly agree that your use of this site is at your sole risk.