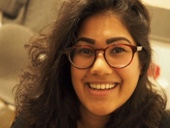 Sheena Som
Analyst and Content Producer
Sheena is an experienced researcher, previously covering topics surrounding technology and business. For QuoteWizard, she covers auto-insurance related news. She has past experience in qualitative and quantitative data analysis, writing, and interview-based research. Sheena holds a Master's in Economics with a focus on behavioral economics and a dual-Bachelor's in Mandarin and Economics.
All articles by Sheena
Elephant Insurance Review
Elephant insurance offers competitive rates directly to drivers, but has more complaints than the national average.
GAINSCO Insurance Review
GAINSCO auto insurance might help you save hundreds to get minimum car insurance, especially for high-risk drivers.