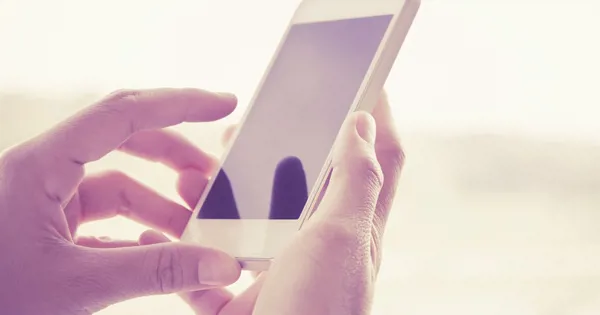 Does the idea of listing and documenting every item in your house sound unappealing? We don't blame you. Thankfully, there are several homeowners insurance apps and tools out there to make this task easier. Even better, most of these programs are free.
Creating an inventory list may be on the bottom of your to do list. But if something does happen to your belongings, you'll be glad you have it. A home inventory will make filing a homeowners insurance claim much easier.
Many insurance companies have their own mobile apps. It's worth finding out if your insurer has one of these apps as it should make it easier to monitor your policy, inventory your belongings, and submit claims, if necessary. Major insurance carriers that have a mobile app include:
If your homeowners insurance company doesn't have an app, there are plenty of others available. Below is a list of homeowners apps and online products anyone can use. Just pick up your phone, tablet, or computer and start recording your possessions.
Insurance Apps
What it does: Know Your Stuff was created by the Insurance Information Institute (III). The mission of the III is to help the public better understand insurance. Just search for "III home inventory" to find it in your app store.
Know Your Stuff makes creating an inventory list simple. First, create your location name (e.g. summer home) and then a location (e.g. Ocean City, Maryland). Add different rooms and items. Then use the search function to find past belongings you've listed.
Once you've added all of your belongings, you can create a report to view or download in a .csv file. The report will include the total replacement cost/appraised value of your items.
Each item lets you include:
Photos (taken from the app or added from your phone)
Room the item is located in
Category (artwork, clothing, collectibles, etc.)
Item name
Make
Model
Price
Quantity
Serial number
Purchase date
Purchase location
Notes
Price: Free
What makes it unique: You can save your insurance company information on the desktop tool. It also updates your items, no matter what device you use. If you add your jewelry collection using the mobile app, you can access it later using your laptop's web browser.
Who can use it: You can download this app for iOS and Android devices. Users can also access it through a web browser.
What it does: Sortly is simple to use, and makes organizing easy. It is also one of the highest rated apps for making inventory lists.
Users can create folders under categories like home or work. Consumers can also add their own category manually. Within each category, a person can create additional folders or items.
Users can then add:
Photos
Quantity
Tags (which makes locating items easier)
Notes
SKU numbers
Serial numbers
Product webpages
Purchase date
Return date
Warranty expiration date
Lending information
Other features include the ability to import and export CSV (.xml) files.  These are commonly used in spreadsheet programs like Microsoft Excel. If you're moving, there's a moving checklist to help you stay on track.
Price: Free. There is an in-app upgrade you can buy called Sortly Premium which allows you to access additional storage. Sortly Premium costs $7.99. The free version has a storage limit of 5,000 items, while the premium version has no limit. The premium version also includes enhanced privacy and security features.
What makes it unique: Sortly Premium Cloud allows users to export their data to other services like Evernote, Dropbox, or just a PDF. You can also add videos and use Sortly QR labels. Consumers can print these QR labels and stick them to items. Then the code links to items in the app.
Users can include details like lending information, product webpages, and tags.
Who can use it: This is currently only available for iOS. There is also no desktop version of the app. But customers can see their items on your computer if they use the "autosave to Evernote" feature.
What it does: Encircle allows users to organize items by property and then room. You can add and quickly look at details for a specific room such as room value (including all contents).
Customers can upload several photos at once from their phone. You can include photos of the whole house, an entire room, item, and then photos of specific details like model number.
Consumers may include details for items such as:
Description
Photo
Manufacturer/Brand
Model/Serial number photo
Model number
Serial number
Purchase date
Quantity
Receipt photo
Purchase price
Estimated value
Warranty period
Extended warranty policy number
Extended warranty phone number
Retail name
Encircle allows users to create a PDF report of items entered in the app. Homeowners can then go back to the document and edit it, or send it in an email. This feature is great to have in case you need to make a homeowners insurance claim.
Price: Free
What makes it unique: Another feature Encircle offers that would come in handy when filing a claim is finding a replacement item. The app lets you select an item and then search for a replacement based on the product and retailer name.
Who can use it: Encircle is compatible with iOS, Android, and BlackBerry 10. It is also available through a web browser.
What it does: Developed by the National Association of Insurance Commissioners (NAIC), this app provides everything you need to document your possessions. Find the app by searching for NAIC in your app store.
Categorize your belongings by room. For each item you can add:
Product name
Multiple photos
Purchase date
Purchase price
Serial number
Category
Brand
After you create your inventory users may email a CSV, save photos, or open a PDF. They can also print, email, text, or copy their PDF file.
Price: Free
What makes it unique: Although the NAIC app doesn't allow customers to include as many details as other tools, it covers all of the basics and lets you export information easily.
Plus, the app has a handy tips section for consumers new to homeowners insurance. It offers advice on topics like:
Disaster preparedness tips for homeowners and renters
Compare deductibles
Replacement cost or actual cash value?
Decide how much coverage you need
Who can use it: This app is available on iOS and Android devices.
What it does: Created by Snappii, the Home Inventory app lets users "make inventories on the go," online or offline. It allows homeowners to upload PDF files and then edit, share, and print them. Customers can also store information in the "cloud" using Dropbox, Google Drive, and Microsoft OneDrive.
Once you enter an item you can add:
SKUs (scan them in)
Item name
Date of inventory
Photos
Category (bathroom, books, etc.)
Quantity
Notes
Location
Model
Collected by
Vendor
Price: Free
What makes it unique: One different feature the Home Inventory app has is the ability to draw an image of their belongings. Most apps only allow users to upload images from their phone or take a picture using the app.
Customers may also find the community feature of the app helpful. The community feature acts as a discussion board for users where people can post and answer questions about the Home Inventory tool.
Who can use it: iOS and Android users can download this app.
Other Online Tools
If you'd rather not use a mobile app, you can still use your computer to make organizing either.
What it does: What You Own gives users the ability to inventory items by room and category. Homeowners can then create a PDF export of your inventory, or open and work in proprietary .xii and .iii file formats.
Customers can then add the following to their items:
Multiple images
Receipts
Include .jpg, .pdf, .xls, and .doc files
Replacement cost
Purchase price
Purchase date
Make
Model
Brand
Purchase location
Serial number
Description
Price: You can download a free trial of What You Own. The trial version doesn't have the ability to print, export, and save.
For the full product, a single license is $39.99. A multi-license (three activations) is $79.99.
What makes it unique: What You Own lets you upload recent wedding registries to show the items you have.
Who can use it: It is available for both Windows and Mac computers.
There are also programs customers can use to make inventory lists that aren't specifically made for organizing items for an insurance claim. Consider itemizing your belongings in programs such as Google Docs, Microsoft OneNote, or Evernote if you don't want to deal with downloading or learning new software.
Users may benefit from using an online tool created specifically for insurance. but people should work in the program they feel the most comfortable using. If all this talk about home insurance makes you wonder if you're getting the best deal on your policy, compare homeowners rates and find out.
QuoteWizard.com LLC has made every effort to ensure that the information on this site is correct, but we cannot guarantee that it is free of inaccuracies, errors, or omissions. All content and services provided on or through this site are provided "as is" and "as available" for use. QuoteWizard.com LLC makes no representations or warranties of any kind, express or implied, as to the operation of this site or to the information, content, materials, or products included on this site. You expressly agree that your use of this site is at your sole risk.