When to Review Your Homeowners Insurance Policy
Learn when, why, and how often to review your homeowners insurance policy to keep it up to date so your home and possessions are fully covered.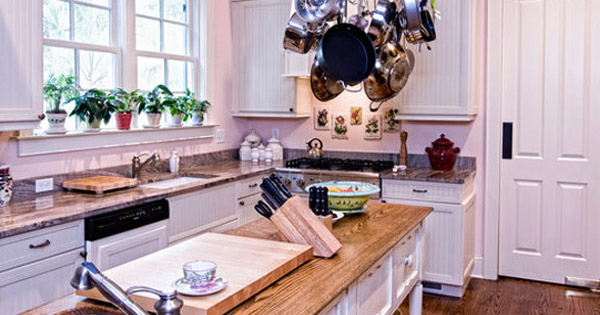 Conduct an Annual Review
Most experts recommend that you review your home insurance policy at least once a year. While taking account of all your finances each year, go ahead and add insurance to the list of documents to review. Some consumers may do this yearly review during tax time, and some may do it to make sure their finances are stable before the holiday shopping season begins. No matter when you plan to pull out your files, make sure that your homeowners insurance policy is in the stack of things to examine.
At the very least, review your insurance four to eight weeks before your existing policy expires. Take note of your coverage limits and policy type, and then see if there's a policy out there that might get you better coverage, a better price or both. Comparing policies again the week of renewal will help you ensure that you have the most up-to-date rates available.
While reviewing your policy should be done a minimum of once a year, there are other events that should prompt an immediate review of your policy.
After Home Improvements
Whenever you make significant improvements to your home, you will want to make sure those improvements are covered by your policy. Renovations usually add value to a home. Revising your coverage to include that additional value can save you from paying extra replacement costs out of pocket.
For instance, some kitchen remodeling projects can cost $10,000 or more. To ensure that your quartz countertops and fancy new appliances are properly paid for after a loss, let your insurance carrier know that they need to be added to your policy.
Additionally, many renovations have the effect of reducing risk on your home. Infrastructural upgrades like new wiring, updated plumbing, added support bracing or even new gutters could make insurers more at ease when assessing your home's risk. They will likely reward you with lower premiums as a result.
Upgrades that are designed to specifically protect against risk should definitely be declared. Many companies will give you a rate reduction of several percentage points if you add components like a security system or storm shutters to your house.
When you Make New Purchases
Your belongings are just as large a component of your coverage as your home itself. When you buy a new HDTV or a computer, you should contact your insurance agent and ask them to update the policy to include these items. Even if you did not purchase the items yourself and received them as a gift, they're still covered by your homeowners insurance.
Keep in mind that coverage maxes out at $1,000 for most policies. Expensive items like new TVs or furniture sometimes require additional endorsements or "floaters" or "riders" to ensure that they are protected. A few other examples include pieces of art, musical instruments and jewelry.
After Filing a Claim
Have you used your insurance lately? What was your experience like?
Many homeowners have the fortune to not ever have to use their home insurance policy. As a result, actually filing a claim can feel like venturing into uncharted territory. Policyholders usually want to get the process over and done with as quickly as possible.
However, filing a claim is the perfect opportunity to give your policy experience a bit of reflection. Paying claims is the prime service your carrier offers. If you had difficulty getting in touch with someone to have your questions answered or if receiving compensation for your loss was like pulling teeth, you will want a new insurer.
Bad experiences are a red flag of worse things to come. After all, if your carrier was reluctant to give you $3,000 to repair a tree limb going through a window, they are likely to be even worse if your $300,000 home happens to go up in smoke one day.
Once you have filed for a claim, ask yourself:
Were they quick to get in touch with me?
Did they avoid excessive scrutiny or making me bend over backwards to prove my claim?
Was everyone pleasant to interact with?
Did I get what I expected in terms of coverage as stated in my policy?
If my situation had been slightly different, would I have gotten a settlement at all
If you answer "no" to any of these questions, you should start looking for a new insurer.
After Making Repairs
Even if you don't file a claim for a small repair, investing in your home should inspire a refresher in your coverage limits. Take a look and see how much the claim would have paid if you had decided to take care of it through your insurer. Also consider whether your deductible is high enough, since you could afford to pay for the repair out of pocket.
After Major Life Changes
As people, we grow and evolve through the years. We see major changes that require an adjustment in lifestyle. Often, these changes affect the level of assets we have that could be protected under an insurance policy. These can include:
Having a baby — You will want all the new furniture covered, and you will also want to notify your insurer about any "baby proofing" measures you have taken to reduce liability.
Having a child leave the nest — If one of your children has moved out, chances are they took many of their valuables with them. Some policies may allow them to still have these possessions covered, but in most instances the child will have to take out a separate renters insurance policy. Update your insurance to reflect any reduction in the overall value of your possessions.
Having a spouse or in-laws move in — More people living under your roof means more possessions. As the homeowner, you can have all of their belongings covered under your policy.
You are about to pay off your mortgage — Officially owning your home is a momentous occasion. Paying off your mortgage can also give you more flexibility in your policy. Take a look at what your lender required you to have covered, and see if less coverage will be adequate.
If any of these situations applies to you, get a quote from top home insurance companies to find the lowest rates.
Anticipating a Hazard
Various regions throughout the country see seasons of increased extreme weather activity. People who live on the US East Coast or near the Gulf of Mexico have a yearly hurricane season. People up north have blizzards and ice storms in winter. Much of the West sees a high risk of wildfires in the summer months.
While gearing up for potential bad weather, use the time as an opportunity to look at your policy. Make certain that any likely hazards will be covered and that you have enough coverage to compensate for your home being rebuilt, including the expenses related to living outside the home for up to two years. Some policies may require you to purchase "extended replacement coverage" to handle the costs of rebuilding from scratch after a major disaster.
Even if you don't live in "Tornado Alley" or on a fault line, reviewing your policy from time to time is a smart idea. Performing this task once a year is usually adequate, but significant changes to your home and belongings require that you give your coverage some extra attention. Always compare rates to ensure that you will be getting the best coverage at the best price when deciding between insurers.
QuoteWizard.com LLC has made every effort to ensure that the information on this site is correct, but we cannot guarantee that it is free of inaccuracies, errors, or omissions. All content and services provided on or through this site are provided "as is" and "as available" for use. QuoteWizard.com LLC makes no representations or warranties of any kind, express or implied, as to the operation of this site or to the information, content, materials, or products included on this site. You expressly agree that your use of this site is at your sole risk.