Homeowners Insurance and the Recession
Have you thought about reducing your homeowner's coverage because your home is worth less than when you bought the policy? You should resist the temptation.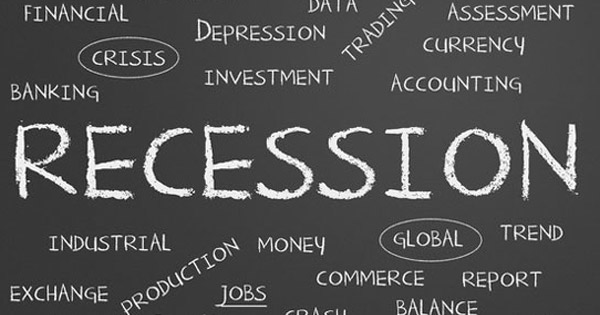 The recession of 2007-2009 battered the finances of Americans in three major ways. First, home prices declined substantially in most regions of the US.
This significantly reduced the amount of money Americans could borrow. Homes are the most valuable asset most of us have to use as collateral for a loan.
Second, millions of Americans experienced sharp declines in the value of their 401 (k) plans. Stocks, mutual funds and other investments suffered as well.
Third, the unemployment rate remained high. Economists and policy-makers labeled this a "jobless recovery".
These factors have had a negative impact on income and savings for many households. Cutting one's homeowner's insurance coverage to save money is understandably appealing.
Reducing Costs
Instead of lowering your coverage amount, we suggest the following to reduce costs:
Increase your deductible. Going up to $1,000 or even $2,500, if you can afford it, could reduce your premium by 20 percent.
Ask your agent about discounts. Installing an alarm system or bundling multiple types of insurance will reduce your monthly bill.
Look for ways to reduce your energy costs. Put on a sweater and reduce your home's temperature by 1-2 degrees. Instead of air conditioning in the summer, use a ceiling fan. Install energy efficient appliances. Hook up low flow shower heads. Make sure electronics and lights are off when not in use.
The savings gained will go a long way to offsetting your homeowner's insurance premiums.
Market Value vs. Rebuilding Cost
The problem with reducing coverage is there's no connection between market value and the actual cost of rebuilding a home. Rebuilding is what homeowner's insurance is intended to cover, not market value.
The market value of a home is determined by variables having little to do with the home itself. Factors include:
Neighborhood
Amount and type of land the home sits on
Amenities nearby
Quality of the local schools
These all have an impact on a home's market value. Yet have very little to do with reconstruction costs.
We've seen multiple housing booms and busts over the recent decades. While housing prices can be volatile, construction costs can be relatively stable.
However, recent developments in the home construction industry have led to increased prices. We recommend occasionally monitoring the cost of materials and labor.
A homeowner's insurance policy for the market value of your home may leave you underinsured. Your home's market value is not equivalent to the actual cost of replacing it.
Rebuilding an existing home is more expensive than new-build construction. When rebuilding a home, builders need to carefully avoid existing utility lines.
They demolish the original structure and remove debris. Working around landscaping and adjacent buildings also adds costs.
The misconception that market value is equivalent to replacement cost is responsible for many homeowners being underinsured. Reducing coverage to save money means more risk of being underinsured.
Finally, how do you determine the level of coverage needed to rebuild your home? Talk to your insurance agent and local builders. They're the experts and can provide solid guidelines for replacing your current home.
References:
QuoteWizard.com LLC has made every effort to ensure that the information on this site is correct, but we cannot guarantee that it is free of inaccuracies, errors, or omissions. All content and services provided on or through this site are provided "as is" and "as available" for use. QuoteWizard.com LLC makes no representations or warranties of any kind, express or implied, as to the operation of this site or to the information, content, materials, or products included on this site. You expressly agree that your use of this site is at your sole risk.