Homeowners Insurance FAQ
Got questions about home insurance? We have answers. Read on to learn what every homeowner needs to know about protecting their home and belongings.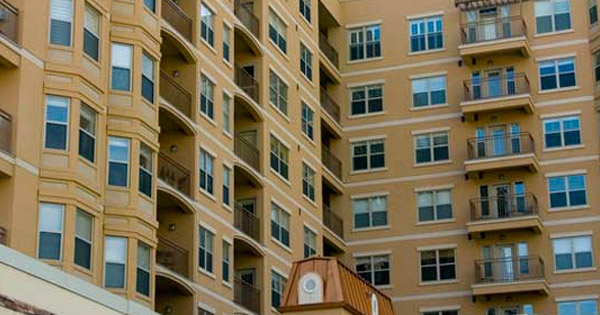 Q: Do home insurance rates really vary that much from one insurer to the next?
A: Yes. Homeowners insurance rates can vary drastically from one insurer to the next. Every insurance company assesses risk differently, so you should talk to several different agents before settling on a policy.
Q: I don't want to talk to any agents. Can't I just get quotes online?
A: Some companies will give you a quote on their website, but this quote might not be an accurate reflection of your true premiums. Also, the best rates usually are not found online. Home insurance is complicated,. So we advise speaking with different agents so you can rest assured knowing your home and belongings are protected. Talking to a licensed insurance agent is the only way to be certain that you get the right amount of coverage at the best price.
Q: Why should I use QuoteWizard to compare homeowners insurance rates?
A: Getting in touch with multiple insurance companies can be a lot of leg work. QuoteWizard will take care of most of the work for you when you fill out one simple form. Afterwards, we'll connect you with up to four custom-matched insurance agents. Each one will work hard to find you a policy that protects your home without breaking your budget. Because of this convenience, our online form makes saving time and money easy — often adding up to hundreds of dollars a year!
To get started, just fill out our easy online quote request form to get the lowest home insurance rates possible.
Q: Do I need home insurance?
A: Absolutely. For most consumers', their home is their largest investment. Home insurance is a vital safeguard against natural disasters, fires, legal expenses, theft and many other common occurrences. All of your equity, invested savings and belongings could literally go up in smoke one day. Without an insurance policy, you will never get any of that money back.
Also, home insurance is usually required if you are still paying off a mortgage on your home. Lenders use your home as collateral when agreeing to grant you a mortgage. To protect their collateral, most lenders require insuring the structural replacement cost of your home at a bare minimum.
Q: How much can I really save with a multi-line policy?
A: The answer depends on the insurance carrier you use, but the savings can be substantial. A multi-line policy can reduce the amount of paperwork and administrative effort. Insurers save money this way, so they encourage the practice by rewarding you with lower premiums.
Q: What are the major factors that affect home insurance premiums?
A: The simplest explanation is that policies that have a higher risk of paying out a claim charge higher premiums to offset the cost. A specific answer to this question depends on how your insurance carrier determines risk, but here are a few general factors they look at:
Value of the policy - Policies that have higher coverage limits generally charge higher premiums.
Deductible size - See deductible question below for more information.
Age of the home - taking into account recent renovations or repairs.
Quality of construction labor and materials - Example: A steel frame home will be less of a risk than a wood frame in earthquakes.
State of repair - Example: Owners who ignore their leaky roof are more likely to have structural problems. The resulting damage may not even be covered.
Risks of location - Examples: Homes near the site of past wildfires, homes in a neighborhood with high crime.
Risk of policyholder - Example: If you have a history of frequently filing certain types of claims you will be assumed to do this more in the future. Credit score can also affect this factor.
Risk of property - Example: Homes with a pool, trampoline or dangerous dog have a higher liability of injury claims.
Market factors - such as interest rates, value of certain underwriter hedge funds, etc.
Q: Why is doing a home inventory a good idea?
A: A home inventory is not just a good idea, it is vital if you want to recover the value of everything you lose in a disastrous event. Insurance companies require firm documentation both of the objects being insured and their value. If you try to assume the cost of an item or recall it from memory, your insurer has grounds to dispute your claim. Remember to save receipts, make lists, take pictures and document the estimated value of hard-to-price items like heirlooms.
Q: What is typically not covered by homeowners insurance policies?
A: Here is a list of the risks commonly not covered by a standard home insurance policy:
Earthquakes - Earthquake insurance can be added as an addendum to most policies or bought as a separate policy. In most seismically active places, this coverage will have a large deductible.
Flooding - This exception includes mud flows. General water damage may be covered. But any time water enters the lowest point in a home, the policy usually will not cover the resulting damage. Flood insurance can be bought separately.
Maintenance Related Problems - Owner neglect leading to events like floor collapses, termite infestations, mold growth, damage from excessive roof leaks or anything else preventable through regular care won't be covered.
Defective Materials or Craftsmanship - Failure of materials or labor must be addressed by the responsible party, not your insurance company.
Personal Injury Liability - If someone is injured on your property and wants to sue, the legal fees or resulting damages won't be covered by a standard policy. This coverage can usually be added with an umbrella policy or something similar. See below for more information on umbrella policies.
Personal Property Loss Beyond Your Coverage Limit - Some policies do not cover personal property loss. And most that do have a limit of a $1,000 value per item. Expanded coverage limits can usually be purchased through special options.
Q: How is homeowners insurance different for condo owners?
A: In a condominium agreement, your ownership responsibilities only extend to the barriers of your unit. The home owners association (HOA) will be responsible for covering everything else like the hallways, elevators or pool, which are known as "common elements." Any insurance you buy will not need to cover these common elements, usually making your policy cheaper. The HOA policy will not cover personal property, so make sure you have your items insured in addition to the cost to replace your unit structure and materials.
Q: What is umbrella insurance?
A: An umbrella policy adds extra liability protection to most insurance policies you already have. So, if someone is injured in your car or home, your umbrella policy will cover their medical costs once the coverage limit on your other relevant policy is reached. Umbrella policies are generally a cheap way to reduce liability risks in multiple situations.
Q: What's the difference actual cash value and replacement cost?
A: These two terms are common to home and renters insurance policies. Replacement cost refers to the price someone would pay in the current market to completely repair or replace the covered item.
Actual cash value (ACV) refers to the value of a covered item at the time it is lost or destroyed. ACV takes into account the fact that since the item was used, it will have less value than a brand new replacement would. An ACV policy will usually pay for replacement costs minus the depreciated value from the item being used.
Q: What are deductibles, and how do I know what to set my deductible at?
A: Deductibles are amounts you pay up front before you can collect on the remainder of the policy. A deductible of $1,000 means that if $5,000 worth of goods are stolen from your home, your home insurance will write you a check for $4,000.
Your deductible should be whatever you can comfortably afford to pay in the event you have to file a claim. Ideally, your deductible will be as high of a cost as you would reasonably be willing to pay out of pocket. For instance, if you have enough cash savings to pay for a $2,000 repair, your deductible should be at or near $2,000.
Lower deductibles mean higher premiums, which are only likely to increase if you frequently file for small claims. This fact is why lower deductibles usually end up costing people more in the long run.
Q: How often should I review my home insurance policy?
A: Reviewing your home insurance policy once a year is usually adequate. You should also double check it any time you make significant changes to your home or belongings. Whenever you make major improvements to your home or major purchases you'll want to make sure they're covered by your policy.
Q: Is my wedding ring covered? What about my computer?
A: Usually, the amount you can receive for any one item caps out around $1,000. If you have items worth more than your coverage limits, you should purchase special "floaters" or "riders." This make ensures the items would be totally covered from theft or loss.
Q: How can I save money on home insurance?
A: If you are looking to save money on home insurance, there are several places you can start:
Shop around. Get quotes from multiple homeowners insurance companies and compare their rates
Raise your deductible
Make improvements to the safety and structural integrity of your home
Purchase only the necessary coverage limits
Ask about any discounts you could be eligible for
Purchase a multi-line policy that bundles home, auto, and possibly other coverage.
References:
QuoteWizard.com LLC has made every effort to ensure that the information on this site is correct, but we cannot guarantee that it is free of inaccuracies, errors, or omissions. All content and services provided on or through this site are provided "as is" and "as available" for use. QuoteWizard.com LLC makes no representations or warranties of any kind, express or implied, as to the operation of this site or to the information, content, materials, or products included on this site. You expressly agree that your use of this site is at your sole risk.