Exotic Pets and Homeowners Insurance
There are major insurance implications for homeowners who want to keep exotic pets. Find out what you need to know before your unusual pet causes you major insurance headaches.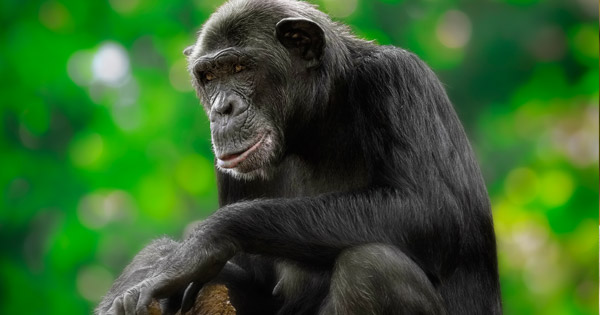 When people think of house pets, they don't usually think of pythons, hedgehogs, and lions. In reality, exotic pets are much more common than you might think.
According to the American Veterinary Medical Association, as of 2011, 1 in 10 Americans owned one or more exotic pets. With so many owners of exotic pets, it's important to be familiar with the insurance implications of these animals whether you own them, or a neighbor does.
Depending on the type of pet you own, your homeowners policy may or may not cover them. Read on for advice about how to fit your exotic pet into your policy.
What is an Exotic Pet?
Before we dig into the insurance implications of owning an exotic or unusual house pet, let's first define what an exotic pet is.
It's an animal that you wouldn't typically see domesticated. These include but aren't limited to:
Unusual Amphibians
Unusual Reptiles
Non-Human Primates
Large Felines (tigers, cougars, lions)
Foxes
Wolves
Bears
Tarantula
Many of these animals might seem too dangerous for the home, but different states can have very different laws. For example, California bans most dangerous captive wildlife, while Wisconsin doesn't ban any.
How do pets play a role in homeowners insurance?
Homeowners insurance coverage includes the structure of your home, your personal belongings, liability protection, and money for living expenses. Your pet plays a role in the liability part of the equation.
If you or your property causes damage or injury to another party, liability coverage will help. It will pay the property damages and medical expenses of the other party. If the other party decides to sue, it will cover your legal expenses.  
Examples of what it will cover are: injuries from your neighbor falling on your stairs and breaking her ankle. Or maybe your children are playing catch and their ball crashes through a neighbor's window. Liability insurance would cover the damages.
This type of coverage also applies to animals. If your dog bites the neighbor, or even someone at the park, your liability protection should cover this type of incident. At least up to your liability coverage limits.
But, depending on how vicious the dog, as well as your insurance carrier, dog bites may or may not be included in your homeowners policy. Exclusions tend to apply more dangerous breeds such as Pitbulls, Rottweilers and German Shepherds. Just like with these breeds of dogs, insurers may exclude exotic pets.
Will I still be able to get homeowners insurance if I have an exotic pet?
It's common knowledge that insurers operate on risk. The higher the risk you pose, the higher your premiums. Because exotic pets raise your risk profile significantly, insurers may raise your homeowners insurance premiums or deny you outright. Of course, there are a few steps you may take to reduce your risk of these.
Make sure to read the fine print of any policy before you purchase it. The policy provisions tell you about your coverage and exclusions. Many insurers will exclude coverage for an exotic pet, which is why it's so important to read this section carefully.   
If your insurer excludes coverage of your exotic pet, feel free to shop around and compare home insurance companies to find an insurer and policy that will cover them.
If you don't know how your insurer defines an exotic pet, look at their Exotic Pet Species Index. This is list of animals that they consider to be exotic pets. 
What type of coverage is available?
The minimum amount of homeowners liability coverage is usually $100,000. If your policy includes exotic pets, insurers recommend upping your coverage to at least $300,000. If your policy excludes exotic pets, there are a few alternatives to look into.
Umbrella Policy. This is extra liability coverage that extends well above the limits of your homeowners policy. Umbrella insurance coverage is usually purchased in increments of one million dollars. The premiums are also quite affordable, but the deductibles can soar into the hundred thousand dollar range.
However, your exotic pet may or may not be a part of the coverage in the umbrella policy. Read the policy guidelines before purchasing. As is the case with homeowners insurance, many insurers exclude dog bites from their umbrella policies, so it's likely exclusions will apply to your exotic pets too. Check with your insurer for more information.
Exotic Pet Insurance. This will cover your pet's medical bills, theft or escape of the animal, as well as liability. The liability part of the policy will cover your pet doing damage to a third party's property, or causing bodily injury.
This type of coverage may be difficult to find. You might ask your current insurer to help you locate a carrier.
What types of pets do most home insurance carriers refuse to insure?
There are many exotic animals that insurers won't insure. Additionally, your insurer may or may not consider farm animals to be exotic. Owning them as pets can mean a completely different thing, in terms of insurance, as owning them for profit. If you own livestock to make a living, you might need commercial liability insurance. However, if you own them for pleasure, they could be part of your homeowners policy. Check with your insurer for more information.
Your state of residence also plays a big role in determining which exotic pets are insurable. According to the national animal advocacy nonprofit, Born Free USA, 19 states ban private ownership of wild animals. 12 states have a partial ban, 14 states require licenses for owning exotic animals, and five states don't require licenses.
If you live in California, which bans private ownership altogether, you wouldn't have to worry about insurers refusing to carry you. This is because you can't legally keep the animals in question anyways. Carriers in different parts of the country will choose to exclude different animals, depending on the states' legislation.
If I have exotic pets, how much will my insurance rates go up?
If having a regular pet increases your insurance premiums, you can bet exotic pets will too. When you apply for a homeowners policy, your insurer will ask you to disclose whether you have pets, and which kind. Your adjuster will then base your rates on the type of animal, breed, statistics on the animal's behavior, size, and more.
The more dangerous the animal, the higher your premiums. If the animal is exotic and your policy doesn't exclude them, you will probably end up with comparatively high premiums.
The reason for exotic animals causing rates to spike is because they aren't used to being in a domestic environment. They have different behavioral tendencies that are hard for humans to identify. They can lash out and cause great harm to your property, as well as you or your guests. Liability premiums increase to accommodate the risk these animals pose.
Are you're worried about your rates going up after getting an exotic pet? Shop around to find an insurer who will cover you and your pet for an affordable price.
Why do many insurance carriers not cover exotic pets or charge so much more for home insurance?
We touched on this above, but there are many reasons for insurers not wanting to cover your exotic pet. For one they are a huge liability. They are more dangerous, often harder to train, and it's hard to predict their behavior.
Exotic animals also can carry diseases. For example, monkeys carry Herpes B virus, monkeypox, and salmonellosis, which can be deadly to humans. Also, around 90 percent of all reptiles shed salmonella in their feces. 
These reasons are enough for insurers to deny you coverage or charge more for liability coverage.
However, if you take certain safety precautions, insurers might be more willing to insure you or reduce your rates. If you safeguard your home and make it difficult for your animal to escape by building a fence, this could reduce your premiums. Or you could place reptiles in glass encasements, preventing them from exposing diseases to you and your guests.
Check with your insurer for more information on how safety plays a role in determining your rates.
Should I just not tell my insurance carrier about my exotic pet(s)?
You should always tell your insurer about your pets, especially exotic ones. Let's say you don't let your insurer know you have a komodo dragon. Your neighbor comes over to see it, and it bites her and costs her thousands of dollars in medical bills.
It's too much money to pay out of pocket, so you file a liability claim. When your insurer finds out that the komodo dragon wasn't reported to them, they can cancel policy. It will also go on your CLUE (Comprehensive Loss Underwriting Exchange) report for seven years. This is a database of all your auto and property claims history that insurers can access.
Bottom line: to avoid further problems, always notify your insurers when you get a new pet—exotic or not. Honesty really is the best policy.
Frequently Asked Questions
Q: If I purchase my exotic pet from the pet store or a licensed dealer, can my insurer still deny me coverage?
A: Just because you buy a pet from a licensed dealer doesn't mean your insurer can't still deny you coverage. Check your state's exotic animal ownership laws for more information about which animals are illegal to own in which states.
If you're dissatisfied with your carrier denying you coverage for the pet you purchased legally, you can always shop around for someone that will cover you.
Q: If I rent my home, can I have an exotic animal?
A: If you rent an apartment or home, you probably have renters insurance, which includes liability coverage. Depending on your provider, they may or may not include liability claims from pets causing property damage or bodily injury.
They also usually exclude large dogs and exotic animals. This is because of the heightened risk of damaging property that you don't own. If you're unsure about what your policy excludes, speak with your insurance company
References:
QuoteWizard.com LLC has made every effort to ensure that the information on this site is correct, but we cannot guarantee that it is free of inaccuracies, errors, or omissions. All content and services provided on or through this site are provided "as is" and "as available" for use. QuoteWizard.com LLC makes no representations or warranties of any kind, express or implied, as to the operation of this site or to the information, content, materials, or products included on this site. You expressly agree that your use of this site is at your sole risk.