Medicare Supplement Open Enrollment Tips and Advice
Signing up for Medicare Supplement insurance can be tricky. Read our helpful guide to make the process easier.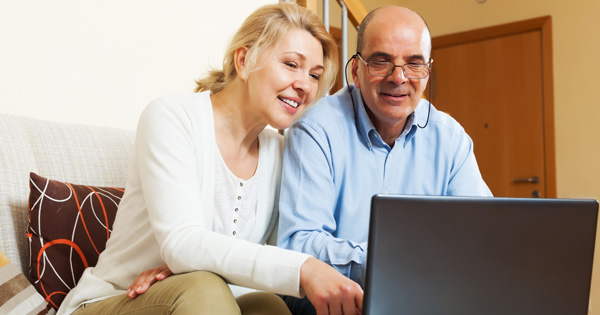 Unlike other forms of insurance, health insurance policies can usually only be purchased and modified at certain times. Medicare Supplement insurance, also known as MedSup or Medigap, is no exception.
While Medicare has open enrollment (also called an annual enrollment period) from October 15 through December 7 each year, MedSup may or may not be available for purchase during that period, depending on your state.
Luckily, MedSup also has a personalized open enrollment period, tailored to when you turn 65.
Registering for, and making changes to, MedSup insurance during the personalized open enrollment period can be a complicated process, which is why we have provided some tips and guidelines for you.
1. What is MedSup?
MedSup is a private health insurance policy that seeks to fill the gaps in Medicare Part A (hospital insurance) and Part B (medical insurance). It can cover things like co-payments, co-insurance, deductibles, and more depending on your insurer, and the plan you purchase. You also must be enrolled in Medicare Parts A and B to qualify for MedSup.
Although Medicare is mostly available to people over the age of 65, there are a few exceptions that allow others to get it as well. If you are under 65 and have had Social Security Disability Insurance for at least 24 months, you can qualify for MedSup. You can also get MedSup if you have End-Stage Renal Disease (kidney failure).
2. What is open enrollment?
This is a period of time when you can enroll in a MedSup policy without any medical underwriting. If you have any pre-existing medical conditions, you can't be turned away.
You are eligible for the open enrollment period for six months after you are both: 65 and older, and enroll in Medicare Part B. If you purchase Medicare Part B a few months after you turn 65, then your MedSup open enrollment period would start the month after you enroll in Medicare Part B.
You also may enroll in MedSup before you turn 65, but it won't start until after your 65th birthday.
3. When should I purchase MedSup?
While it is not a requirement to purchase MedSup when you turn 65, it is a good idea, because of late enrollment penalties for Medicare Part B.
By not enrolling in Medicare Part B when you are first eligible, you may get a late enrollment penalty. Every 12 months you delay signing up, you will be charged a penalty equal to 10% of your monthly premiums.
There is a cost penalty because the law states that if you are over 65, you have a certain period of time when you can enroll in Medicare, and Medicare Part B falls under this umbrella. However, there are exceptions to this rule such as if you get health insurance through your spouse's place of employment.
4. What is the average cost of a MedSup policy?
Purchasing MedSup during your open enrollment period will allow you to avoid paying more for coverage if you have a preexisting medical condition. However, there are other mechanisms insurance companies use to determine your rates.
Some insurance providers might charge everyone who signs up for MedSup insurance the same rate, which is called "community rated" insurance. Others use the "issue-age rated" method to price your premium based on how old you are when you purchase MedSup. Usually, the younger you are, the cheaper your premiums will be, but they won't increase much as you get older.
The third type of pricing mechanism that providers tend to use is the "attained-age rated" method. Under this system, your premiums will increase as you get older.
Different companies use different pricing methods, and it is important to compare quotes on Medicare Supplement insurance to make sure you are getting your best rates.
5. What generally happens during open enrollment?
As stated above, open enrollment is a time when you can shop for a Medicare Supplement insurance policy, and policy providers won't be allowed to deny you coverage based on medical underwriting.
Medical underwriting is when an insurance provider uses your medical history to assess how much your policy will cost, as well as if they will insure you at all. With no medical underwriting, no matter how serious a medical condition you may have, insurance companies can't deny you coverage.
However, it is important to note that policy providers will take into account your age, gender, place of residence, and whether or not you smoke, while assessing your rates.
With open enrollment, you can usually only purchase a policy offered in your state.  You can learn more about this through your states department of insurance, or the State Health Insurance Assistance Program (SHIP).
A major benefit of open enrollment is that your state will have more policies to choose from, and will probably offer better premiums during that time.
There are three states, Massachusetts, Minnesota, and Wisconsin that don't offer as many policies. If you are from those states, it is advised that you look into your options on your state department of insurance website or SHIP.
Evens Stevenson, a Medicare Supplement insurance agent suggests to make sure to compare rates and policies.
"I have had many clients who went to get a new policy but were told by another agent to get an inferior Medicare supplement plan for less money each month," Stevenson said. "While it could have saved them more money on premiums, the plans that were recommended to them did not fit the needs of the clients and would ultimately cost them a lot more."
6. Are there other times I can enroll in MedSup?
If you are 65, signed up for Medicare Part B, and didn't enroll in MedSup and missed your enrollment period, there might still be options for you.
Guaranteed Issue Right
When you lose or drop your previous healthcare plan and are over the age of 65, you can qualify for guaranteed issue right. This will allow you to register for MedSup without medical underwriting, even if your enrollment period has passed.
You will be able to qualify for guaranteed issue right in situations where you previously had group health insurance through an employer. You can also qualify if you had Medicare advantage but dropped the policy within the first 12 months, or if your current policy provider stops its coverage for reasons unrelated to you. There are some other reasons depending on your circumstances and the state you reside in.
However, you must have proof of why you don't have health coverage anymore, in order to qualify for guaranteed issue right.
Experts advise enrolling in guaranteed issue right before your previous health coverage ends. This way there won't be any unwanted gaps in your health insurance.
Check your state's regulations
In some states, when you miss your enrollment period, there is no other time to sign up without special exemptions. However, in a select few you might still be able to enroll outside of the window the government gives you.
Of course, if your state allows you to sign up outside of open enrollment, be prepared for increased prices and medical underwriting.
7. What if I currently have a Medicare Advantage plan?
If you have a Medicare Advantage plan, you most likely will not be able to purchase MedSup as well. The advantage plan can provide you with a wide variety of benefits, however, you cannot use MedSup to fill Medicare Advantage's gaps.
You can drop your Medicare Advantage plan for Medicare Part A, Part B, and MedSup, however you might not be able to get your best deal. On the flip side, if you try Medicare Advantage and drop it within the first year, you can get your original MedSup policy back.
It is important to make sure you are ready to give up Medicare Advantage for MedSup and vice versa, because it can become a hassle to switch back if you become dissatisfied. You can consult with your state's SHIP or medicare.gov for more information.
8. Are there exclusions to getting a MedSup policy?
Although MedSup can help you pay for many expenses that general Medicare doesn't cover, there are some exclusions. According to Medicare.gov, it will usually not cover long term care such as a stay in a nursing home. MedSup insurance also usually does not cover your vision or dental care.
Wealth coach Trent Huston says, "Make sure that your doctor(s) accepts Medicare and the plan you are signing up for. It's very inconvenient to sign up for a supplement and then later find out that a doctor you want to keep does not accept a certain plan."
MedSup providers are not supposed to adjust your rates based on your pre-existing health conditions during your open enrollment period, however in some cases they can.
In certain situations, if you have a pre-existing health condition that has been treated or diagnosed in the last six months, MedSup can deny you coverage for the first six months. This is called a "pre-existing condition waiting period."
This only occurs in certain situations, and it is important to talk with your potential policy provider about this.
References:
QuoteWizard.com LLC has made every effort to ensure that the information on this site is correct, but we cannot guarantee that it is free of inaccuracies, errors, or omissions. All content and services provided on or through this site are provided "as is" and "as available" for use. QuoteWizard.com LLC makes no representations or warranties of any kind, express or implied, as to the operation of this site or to the information, content, materials, or products included on this site. You expressly agree that your use of this site is at your sole risk.