Health Insurance Open Enrollment Tips
Feeling overwhelmed about the Obamacare open enrollment period that begins on Nov. 1? Here are 10 tips that will help you choose the health insurance plan that's perfect for your needs and budget.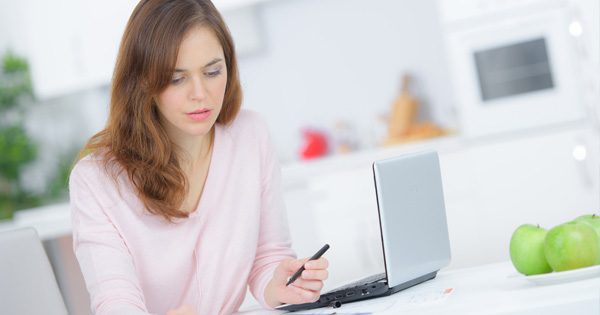 It's that time of year again. No, not tax time—although that'll be here before you know it too.
The time of year we're talking about here has to do with a little thing called the health insurance open enrollment period.
It's an important period to be aware of if you don't get health insurance from your employer. Why? Open enrollment is the only time of year most people can pick up coverage through the federal Health Insurance Marketplace or the handful of state-based exchanges.
Miss that window of opportunity and you'll have to wait until this time next year to buy health insurance via either of those entities. (Unless you go through one or more "life-changing events" detailed below.)
Speaking of which, the open enrollment period that allows you to buy health insurance for 2018 starts in a few short days on Nov. 1.
It doesn't stay open forever, though. In fact, it "closes" on Jan. 31. That means you've got just three months to select and sign up for a plan.
That's often easier said than done, so here are 10 tips that'll help you with it between now and when 2018's open enrollment period wraps up.
1. Keep these dates in the back of your mind
You already know that 2018 health insurance open enrollment begins on Nov. 1 and ends on Dec. 15. Here are a few other important dates to remember if you want to buy a marketplace or exchange plan for the coming year:
Dec. 15—If you want your 2018 health plan to kick in on Jan. 1 (the earliest possible date), be sure to enroll by Dec. 15.
Dec. 31—Did you buy 2017 coverage through the federal marketplace or a state exchange? That coverage ends on this date.
Dec. 15—Again, this is when 2018 open enrollment ends. The only way to purchase a marketplace or exchange plan after this date is to qualify for a Special Enrollment Period
2. Don't expect the government to give you access to a special enrollment period for just any excuse
One or more "life events" have to keep you from buying health insurance during open enrollment if you want to be eligible for a special enrollment period.
According to healthcare.gov, that means you have to:
Lose other health coverage
Move to a new permanent residence
Become a US citizen
Leave incarceration
Get married
Adopt a child
Place a child for adoption or foster care
Have a baby
About that last life event, Kevin Haney, president of East Brunswick, New Jersey-based A.S.K. Benefit Solutions, tells expectant mothers that "they can dramatically reduce expenses by choosing a plan where their OB/GYN, local hospital, and nearest NICU participate as in-network providers."
He also suggests that "a plan with higher actuarial values may make sense, depending upon the premium costs after factoring in subsidies."
3. Take stock of the health care products and services you use now or think you'll use in 2018
In other words, make a list of the following:
Prescription medications
Vaccinations
Surgeries
Other planned procedures
Routine doctor visits
These should be things you know you'll need, you think you'll need, you've already scheduled, or you think you'll schedule in 2018.
Also, Rich Fahn, president of Excell Benefit Group, LLC, in Northbrook, Illinois, suggests you ask yourself these questions:
Do you usually go to the doctor beyond your yearly check-up?
Do you often need to see a specialist or specialists?
Do you have one or more chronic health issues to manage?
Are you simply looking for a low out-of-pocket limit and not concerned with monthly premium costs?
If you answered yes to most of those questions, go with a Gold or Silver plan. Fahn says. If you answered no to most of them, a Bronze plan may be right for you. What if you fall somewhere in the middle? Consider buying a Silver plan. (To learn more about these plans, read "Which Type of Obamacare Plan is Right For You?")
Another of Fahn's suggestions: if you need help with any of this, talk to an agent or broker. "They understand the carriers and plans. Plus, they can provide plan comparisons."
4. Calculate the costs tied to any plan you're considering
If your goal is to get the best health insurance plan for an affordable price, you have to look at all of the costs associated with the options available to you.
That means looking past a particular plan's premium, Fahn says. "Looking only at premium only is a critical error."
You also have to consider out-of-pocket costs like deductibles and co-insurance. This is key because some plans charge higher co-payments for certain medications than others.
It can be tough to wrap your head around all of those costs, though, if you don't evaluate them side by side. Plus, they can really add up, so you should know as much as you can about them before you choose one plan over another.
5. See if you qualify for tax credits or any other savings
This is easy enough to do if you get health insurance through the federal marketplace, as healthcare.gov provides a straightforward method for seeing if you qualify for tax credits or other savings.
If you use a state exchange to get health coverage, healthcare.gov can help with that too. (Or at least it can direct you to your state exchange's site.)
Don't forget, says Bob Herman, moderator of ObamaCareForums.com, that you might be able to find premium assistance outside of the federal marketplace or your state exchange. "There are organizations that may help further subsidize the monthly premium. Most require income levels to be at a certain level. Reach out to your local community assisters that may know about some of these programs."
As with some of the other tips shared here, don't assume that because you qualified for a credit or subsidy last year, you'll also qualify for one next year. And don't assume the opposite either. Even if you didn't qualify for savings or a subsidy last year, you could still qualify for one in 2018.
6. Don't assume your current plan is the best one for you
While you may have decided this time last year that your current health plan was the best one for your needs, that doesn't mean it'll still be the best one for you in 2018.
For starters, it's possible the plan you have now has changed in some way for 2018. Maybe it no longer covers a prescription medication you need, or it requires you to pay more out of pocket for it. Or maybe it removed your preferred physician or hospital from its network.
Another reason not to "settle" for your current plan is there's a chance new plans have been added to the mix that are cheaper or offer better coverage.
So, before you make any final decisions about your 2018 health insurance enrollment, take some time to check out all of the marketplace or exchange options that are available to you.
7. Read the fine print
Specifically, you should do this so you can make sure your preferred physicians, pharmacies, hospitals, and more are included in a plan's network. You also want to make sure a plan's approved drug list features prescription meds you have to take.
If that's not the case, keep looking. Buying prescription meds not on your plan's approved drug list can be pricey. So can going to physicians, hospitals, or labs outside of your plan's network.
This also is important if you enrolled in a marketplace or exchange health plan for 2016, by the way. Even if you're happy with the coverage it has provided in the last year. It isn't unusual for plans to change from year to year, so reviewing the fine print will help you pick up on any of them before you renew.
An added bonus: reading through all of the fine print forces you to educate yourself about your rights and responsibilities under each plan. It also makes you aware of any "prior authorization requirements" tied to the plan or plans you're considering.
8. If you don't change or renew your plan, prepare to be auto-enrolled
Did you buy a 2016 health plan through the federal marketplace or a state exchange? If so, they'll automatically enroll you in the same plan for 2018 if you do nothing during the upcoming open enrollment period.
That may sound acceptable, even preferable, but consider this: if the company providing that plan increases the premium associated with it, you may be unpleasantly surprised when you get your first bill next year.
Should this happen to you, take a good look at all of your options for 2018. Contact a handful of insurance companies and compare quotes from them. That will ensure you get the best rates for the coverage you need.
And what if your insurer drops the plan you bought for 2016? It will enroll you in a plan that's most similar to it if you don't step in make your own selection.
9. Take your time, but not too much time
Without a doubt, you don't want to rush through health insurance open enrollment. The plan you pick up for 2018 has to protect you for the rest of the year, so if you make the wrong choice it could hurt you for some time to come.
Still, don't take too much time weighing your options here. That's because the longer you wait to enroll, the longer you'll have to wait for your coverage to kick in. And if you wait too long, you not only won't get health coverage but you'll also probably have to pay a fee.
Speaking of which, if you don't buy an adequate amount of health coverage for 2018 and you don't have a good reason for it, you'll be penalized. In 2016, that meant paying the higher of these two amounts:
$695 per person (or $2,085 per family)
2.5 percent of your yearly household income
Note: you'll pay this fee when you file a federal income tax return for the year you don't have the right amount of health insurance.
10. Don't be shy if you're confused or if you have questions
It's not always easy to figure out how one health insurance policy differs from another. If you find yourself in that kind of situation while working through the 2018 open enrollment process, reach out to the companies selling the plans you're thinking of buying.
Another idea: follow Herman's advice and enlist the help of a broker or agent. "You will not pay more in premiums if you use one. Plus, you can call on them during the year if there are questions on your billing or need assistance with a claim or with the insurance carrier. Even if they can't make the call for you, they can guide you as to what to ask."
And if all else fails, call or send an e-mail to your state insurance department and see if someone there can help.
References:
QuoteWizard.com LLC has made every effort to ensure that the information on this site is correct, but we cannot guarantee that it is free of inaccuracies, errors, or omissions. All content and services provided on or through this site are provided "as is" and "as available" for use. QuoteWizard.com LLC makes no representations or warranties of any kind, express or implied, as to the operation of this site or to the information, content, materials, or products included on this site. You expressly agree that your use of this site is at your sole risk.