Top Summer Insurance Considerations
Can't wait to break out your pool, boat, or trampoline this summer? Before you do, consider getting extra insurance to protect yourself from potential damages.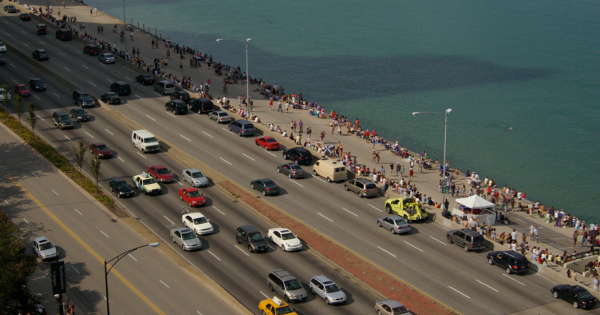 Summer is synonymous with vacations, warmer weather, and lounging by the pool. But before you head out to enjoy the sun, protect yourself and your belongings from the increased risks associated with this season.
What Do I Need Extra Insurance for in the Summer?
Items like pools and boats need extra homeowners coverage. Meanwhile, summer brings up additional questions about rental car insurance and whether or not your belongings are protected when you're traveling.
Here are some common insurance needs that pop up in summer:
Renters and homeowners insurance
If you're lucky enough to have booked a summer vacation, it should please you to hear renters and homeowners insurance usually protect your belongings while you're away.
In other words, if your possessions are damaged or stolen from your house, car, or hotel room, these types of insurance will cover you.
Keep in mind, you usually need special policies to cover the full value of more expensive items such as jewelry, furs, and antiques. These policies are called floaters or insurance riders.
Pools
Pools are a great way to relax and escape the heat, but they also cause a lot of injuries and even deaths. In fact, according to the Centers for Disease Control and Prevention, around 10 people die every day from drowning.
Due to this increase of risk, expect your homeowners insurance to rise when you add a pool to your property. The good news here: it's fairly easy to find insurance if you have a pool. And, yes, you must tell your insurer if you get one. Fail to do that and your policy may be cancelled.
Standard homeowners policies often cover swimming pools and hot tubs from the word go. Still, be prepared to pay more than your neighbor who doesn't have a pool. Generally, insurers recommend you increase the liability portion of your regular homeowners policy as well as buy umbrella insurance.
Recommendations include raising your coverage from $100,000 to $500,000 or even buying the highest amount of homeowners insurance possible.
An umbrella policy, as mentioned above, is another policy you may want to buy. Umbrella insurance policies pay for liability costs your standard homeowners coverage might not cover.
These policies tend to be sold by the millions. Even though they offer a lot of coverage, they're usually affordable for the amount of insurance you receive. Most insurers suggest you buy a million dollars' worth of coverage.
Something else to be aware of is pools are considered "attractive nuisances." This term refers to items that can draw a child onto your property. The law says homeowners can't expect children to recognize the dangers associated with these items.
The law also requires homeowners to try to prevent injuries related to these nuisances. If a child hurts themselves, the law holds the homeowner responsible.
Make sure to check into any local safety standards you need to meet before you install a pool. Most insurers require people with pools to invest in certain safety features. This can include fences, locks, and swim covers. Your insurer also may not let you add slides or diving boards.
Trampolines
Like pools, many people enjoy using trampolines during the summer months. Unfortunately, these accessories also are "attractive nuisances"—just like pools. As such, homeowners need to take extra precautions if they own a trampoline.
Trampoline injuries are common. Because of that, some insurers refuse to cover them. Those that do usually charge higher rates. Many also require homeowners to install safety nets or other something similar.
Most doctors recommend against owning trampolines thanks to the increased risk of injury or death. If you're set on putting one in your backyard, though, buy an umbrella policy. This will cover you if someone gets hurt while using it.
Boats
Boats are big investments. If you buy one, it's important to protect it--and yourself--with the right insurance.
Standard homeowners policies sometimes cover boats. Usually, though, that coverage is limited--$1,500 is a typical amount. That's not enough for most boat owners, especially when you factor in the need for liability coverage.
To get the coverage you need, buy boat insurance as well as an umbrella policy. As discussed earlier, umbrella policies cover liability costs that your other policies—like boat or homeowners insurance—won't.
Motorcycles
In the summertime, more people are likely to get around using a motorcycle rather than a car. But motorcycles protect people less than other vehicles.
In 2015 alone, 5,000 motorcyclists died due to traffic accidents. It's important to have adequate motorcycle insurance to cover damages that happen to you or others if you get in a crash.
Want to save some money here? Bundle your motorcycle policy with your car insurance coverage and you should see your rates go down. Compare quotes and find out how much you could save on auto insurance.
Summer is the season of car shows and parades, which means more people are apt to take out their classic, collector, or exotic vehicles.
Because of their value, age, and restricted use, these autos generally need a separate car insurance policy. If you simply add your classic car to your existing coverage, you'll probably pay more than if you bought a specialized policy.
Most cars decrease in value over time. Collector cars, though, increase in or maintain their value. Instead of asking for "actual cash value" if your car is totaled, get a policy for an "agreed value." This is an amount you, your agent, and your insurer's underwriters agree represents the worth of your car.
If you total your vehicle after that, you'll receive the agreed value rather than the actual cash value.
Because these kinds of cars usually are only taken out once in a while, insurance premiums usually are lower than those tied to standard auto policies. Most insurers will even let you repair your car with more expensive "classic" parts. With standard policies, insurance companies usually force you to use cheaper parts.
Sound too good to be true? There are some restrictions. For example, many insurers only sell classic auto policies to people who own another car that's used for everyday driving.
Need a specialized policy? Compare quotes with top insurance companies to find the lowest rate on collector car insurance.
To learn about other restrictions and tips for buying insurance for a collector vehicle, read our article "Classic, Collector, and Exotic Car Insurance."
Traffic
Another thing summer brings besides BBQs and a break from school? Traffic. People are more apt to be on the highway, either traveling on a road trip or to the park or beach.
Adding to the congestion: road construction, which is especially common this time of year, and the increased number of people using their bikes and motorcycles.
Teen drivers, among the riskiest drivers on the road, also a play a role in ramping up summer traffic. Most are out of school for three or more months, and during that time they help crowd the streets.
All of this congestion can cause accidents. Make sure you're prepared for a crash by having enough liability insurance as well as comprehensive and collision coverage.
If you need to rent a car on vacation, you may be wondering if rental car insurance is worth it. The good news is that, in most cases, standard auto insurance continues to cover you when you drive a rental.
Rental car companies don't always tell you that, of course. After all, it's in their best interest to sell you additional coverage. But in most cases, it's unnecessary.
If you know you'll be renting a car ahead of time, it's a good idea to check over your policy or ask your agent to make sure you'll have the coverage you need. And if you have a policy that doesn't transfer over to rentals, consider shopping around for a new policy.
Another possible source of insurance you may not be aware of is your credit card. Note that this is best used as secondary insurance. Many major credit cards such as Visa and Mastercard offer this perk.
Rental car insurance often is only available for certain users (e.g. Platinum members). Other restrictions may apply like only having the insurance for a limited amount of time, such as 15 days.
Find out about the types of rental car insurance offered in our article, "Rental Car Insurance Coverage."
Frequently Asked Questions
Q: I'm planning to rent a car while on vacation, but I don't have standard car insurance. What insurance do I need to pay for at the rental car counter?
A: By law, you'll need to purchase liability insurance that meets the state's standards. Although this is technically the only insurance you're required to have, you may want to think about buying collision and comprehensive coverage too.
If you generally rely on rental cars to get around, consider purchasing a non-owners liability policy. This gives you liability insurance when you're driving a car that you don't own.
Q: Is it always necessary to buy a separate policy for your collector car?
A: It isn't necessary or at all required to buy a specialized policy for a collector car. However, it is usually in the car owner's best interest.
This is because a specialized policy often is cheaper than regular car insurance, and offers more coverage. It also gives you the opportunity to ask for an "agreed value" for your car instead of "actual cash value."
These specialized policies may also offer protection when you take your classic car to an auto show or even overseas.
Q: What are some summer driving safety tips?
A: One of the best ways to stay safe during the summer (and all year), is to make sure you have enough car insurance.
As mentioned, road congestion often increases this time of year. This can make driving riskier. You'll want to have enough insurance—including liability coverage, collision, and comprehensive policies—to be prepared for any situation.
Another thing to keep in mind during the hot summer months is proper car maintenance. Make sure to check your tire pressure, wiper blades, and windshield and brake fluid often.
Of course, don't drink and drive, and always wear a seat belt.
QuoteWizard.com LLC has made every effort to ensure that the information on this site is correct, but we cannot guarantee that it is free of inaccuracies, errors, or omissions. All content and services provided on or through this site are provided "as is" and "as available" for use. QuoteWizard.com LLC makes no representations or warranties of any kind, express or implied, as to the operation of this site or to the information, content, materials, or products included on this site. You expressly agree that your use of this site is at your sole risk.