What Happens When My Pet Gets Injured in a Car Accident?
Many people love riding around in their cars with their pets. But what happens if you get into a car accident and your pet is injured? Are pets covered by your auto insurance in any way? Read on to find out.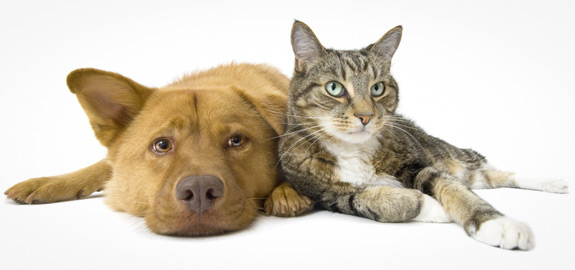 Americans love pets. According to the III, about 68 percent of American households have a pet. Americans also love driving, which leads to a high number of serious car accidents. Put two and two together, and you're left with a lot of pet injuries after car accidents. If your pet gets hurt in a car accident, you want them as protected as you are.
But how much does your car insurance really cover your pet after a crash? Whether or not your pet is covered depends on the accident and your plan specifics. In most cases, a policy with minimum coverage won't cover your pets. But many insurance policies do offer protection for pets through collision coverage. Some companies offer it for free, while other companies require that you purchase a pet injury endorsement. Ultimately, you'll need to have a good car insurance plan if you want coverage for your pet's car accident injuries.
Read on to learn more about:
Whether your pets are covered after an accident
What pet damage is and isn't covered
The difference between car insurance and pet insurance
What to do after your pet gets hurt in a car accident
How to find an insurance policy that protects your pet
Is Your Pet Covered in a Car Crash?
If your dog or cat is injured in an auto accident, does your car insurance cover their injuries? It depends on the specifics of your accident and your policy. Three scenarios to consider:
If another driver causes the accident, you can try to get compensation through their policy's liability. Whether or not you succeed depends on, again, the accident details and their policy.
And if you cause the accident? There's a good chance you're not covered. Most policies won't cover your pet's injuries after an at-fault accident.
If you only have the legal minimum insurance required in your state, you're out of luck. Minimum auto insurance does not cover your pets. In almost every state, a minimum plan only covers your liability.
If you have more than minimum coverage, your pet's injuries might be covered. In this case, insurers treat pets as property. And both collision and comprehensive coverage usually include property damage protection.
The insurer payout limit for your pet's injury after an accident varies from insurer-to-insurer. It normally pays about $500 to $1,000 for vet bills after your pet is injured in a car-related accident, theft, or fire.
You may have coverage for your pet if you've purchased pet insurance. But that's completely separate from a car insurance policy.
Pet Insurance vs. Auto Insurance Pet Coverage
Don't confuse pet insurance with car insurance. They're completely separate. The coverage that your auto insurer provides is much more limited in scope from standard pet insurance.
Pet insurance covers illness and injuries – including those that can happen after a car accident. Auto pet injury insurance only covers injuries a pet receives inside a car – and with strict limits. The two insurance types working together provide an excellent protection package for your furry friends.
Pets and Car Accident Statistics
Whether it's a road trip or just around the corner to the store, people love bringing their pets wherever they go. But pet owners aren't always great at properly restraining their pets in the car. And it's not just the pet's safety that's at risk in the car – an unrestrained pet puts the driver in danger.
AAA and pet accessory company Kurgo did a recent study on traveling with dogs. Of the people surveyed:
29 percent admitted to getting distracted while driving by their pet
65 percent admitted to taking part in distracting behavior with their pets while driving
84 percent admitted to having their pet unrestrained while driving with them
This is a recipe for disaster while driving. A pet That's why Arizona, Connecticut, Maine, and New Jersey have laws on their books to reduce distractions from pets in cars.
How to Get Your Pet Covered by Car Insurance
Insurers who offer pet coverage often include it at no extra cost with collision or comprehensive protection. In some cases, insurers sell pet injury coverage as an extra endorsement. You can add it to your policy. With a minimum insurance policy, pet injuries aren't covered.
Check with your provider to see if your pet is covered by your policy. If it isn't, you should shop around and compare policies from other companies to find one that covers your pet.
What Happens After the Accident
File a claim for the accident. Your insurer will assess the accident and injuries before deciding on whether you're covered. Make sure you document any and all expenses that your pet has from the accident. That includes vet appointments, medication, surgery, and all else. Not all your expenses will get covered, but they definitely won't if you don't have proper paperwork.
Odds are your insurer will request a police report as proof that you were not at-fault in the accident. Should you have a car accident, a police report will be part of the process. As much as you probably want to avoid one of these, that police report can be a useful tool.
And how are your pet's injuries valued for a claims purpose? Insurance companies treat pets as property for policy purposes. Most policies come with a limit for property damage. If your pet dies, you may qualify for reimbursement of your pet's market value. If your insurer denies what you think is a reasonable amount, you have the option of contesting it in court. Though it's a heart wrenching position, this may help you get a better compensation. Normally, these disputes happen in small claims court.
Beware Exclusions to Auto Pet Injury Insurance
When looking into adding pet coverage to your auto policy, there are a few points you should be aware of:
Most insurers will only cover cats and dogs. Other pets, especially the exotic kind, are too high-risk for coverage. If your iguana gets hurt in an auto accident, your insurer likely won't cover their injuries.
Pet injury auto coverage does not cover your pet if you are at fault in the accident.
Your pet will only be covered for injuries from the accident. Pre-existing conditions, preventative procedures, and prescription food are excluded. By the same token, pet auto coverage doesn't take prior medical history into account.
Insurers treat pets as property. This means owners can't receive payout for mental anguish after a pet injury or death in an accident. If you are at fault for an auto accident that injures your own pet, your insurer may decide not to cover you. Also, they may cover damages to the vehicle but not your pet's injuries.
How Do I Protect My Pet in the Car?
The best way to keep your pet safe in a car is prevention. Airbags are excellent for preventing injuries to people in the event of a car accident. However, they do not provide any sort of adequate protection for cats or dogs. An airbag can actually be the cause of injury or death to a pet, especially small dogs.
There are steps you can take if proper restraint of your pet in the back seat isn't possible. Make sure to disable the passenger side airbag before putting your pet in the front. Still make sure they're properly secured in their seat, to make sure they're not hit by the driver airbag if it deploys. Carriers, crates, and dog seats designed for pets provide the best levels of safety for your furry friend.
Carriers and harnesses are great not just for protection for your pet, but also for preventing an accident. The Center for Pet Safety found that travel carriers help avoid distractions that lead to accidents. Also, an unrestrained pet can become a missile in an auto accident. An unrestrained 10-pound dog can hit you with about 500 pounds of force if you have a crash at 50 mph. An 80-pound dog will hit you at around 2,400 pounds of force in just a 30-mph crash.
If you have a larger pet, consider a crate instead of a harness. CPS studies have also shown that harnesses are less than safe in accidents, causing serious injuries or even death.
If you drive a pickup truck, proper restraint of a pet becomes a more serious issue. Not even taking collisions into account, many other potential dangers come to the front. Your pet could be thrown from the back with the right-sized pothole. Road debris striking your pet is also a concern, as well as bad weather and extreme temperatures. The hazards are great enough that many cities have laws prohibiting pets from riding in the back of trucks.
As common sense says, the cab of the truck is a safer space for your pet than the bed. If your truck has a back seat, that is the preferred spot. As always, proper restraint is still necessary.
Finding the Right Policy
It's a good idea to check with your car insurance provider to see what kind of protection your pet currently has. As mentioned earlier, different insurers cover pets to different degrees. If you aren't satisfied with the coverage your insurer offers, look around for a new auto insurance policy.
Factors to consider include:
Extent of coverage
Amount of payout for injury or death
Types of animal covered
Deductible
Exclusions
Frequently Asked Questions
Q: What should I do if my pet gets hurt in a car accident?
A: You'll want to be very careful if your pet is hurt in a car accident, but you'll still want to act quickly. After a car accident, your pet could be in a state of shock and frightened due to injury. Both cats and dogs tend to want to run and hide in this state and can be aggressive because of it.
You'll want to start by speaking softly to your pet. It is important to not make any sudden movements. Fright can make animals irrational, even to people they know and love.
Extend your hand closed and knuckles upward towards your pet. This is for your safety should the pet snap at you. If they're not aggressive, slowly pet them. If the pet is aggressive, talk softly and wait a minute and try again.
If you have an injured dog, you are going to need to muzzle it before first aid can happen. If you don't have an actual muzzle handy, improvise. A strip of cloth, a tie, or a long sock can work as a muzzle in a pinch. Hold the cloth from both ends and slowly lay it over the dog's nose as close to the eyes as possible. Wrap the cloth around the nose and tie it beneath the dog's jaw. Then pull the ends along both sides of the dog's neck and secure it behind the neck.
Once the dog is muzzled, check it thoroughly for bleeding, fractures or other injuries. The same exam should be done to an injured cat once it's calmed down enough.
Q: Does home insurance cover pets hit by a car?
A: Homeowners insurance does not cover events that happen in your car. This unfortunately includes car accidents involving your pets. Say you were rear-ended in your driveway, your car crashed into the house and your dog in the car was injured. Auto insurance would cover your car and dog while home insurance would cover your garage door.
Q: Does my pet insurance cover the same as auto pet injury insurance? 
A: No, the two types of insurance are different things. Pet insurance covers various illnesses and accidents that can happen to your pet. Auto insurance will only cover injuries inflicted on your pet if it's inside a vehicle.
QuoteWizard.com LLC has made every effort to ensure that the information on this site is correct, but we cannot guarantee that it is free of inaccuracies, errors, or omissions. All content and services provided on or through this site are provided "as is" and "as available" for use. QuoteWizard.com LLC makes no representations or warranties of any kind, express or implied, as to the operation of this site or to the information, content, materials, or products included on this site. You expressly agree that your use of this site is at your sole risk.