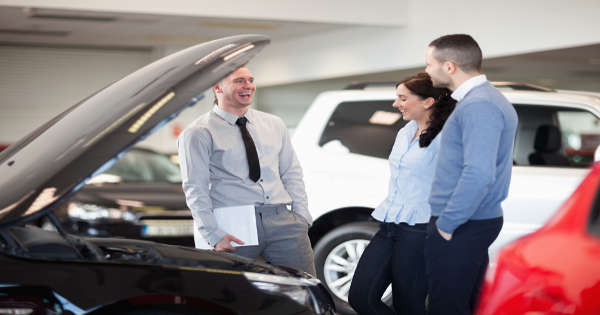 Have you ever wondered how the vehicle you drive affects your car insurance rates? Newer cars are generally safer, so a new car should be less expensive than an older car. However, older cars cost less to repair or replace, so they should be cheaper to insure than a new car, right?
The truth is that there are many different vehicular factors that can affect one's car insurance rates. If you're wondering whether your vehicle is raising your rates, we have compiled a list of the ways that your vehicle helps to determine your insurance premiums.
1. The aspects of vehicles that have the largest impact on insurance rates
Age of the car - Old cars might seem cheaper to fix. However, if you get into a major accident, it might cost more to repair the car than its actual cash value. However, your rates still won't be as high as a new car's, mainly because an insurer will presume you won't bother getting your car repaired if it's totaled.
Price of the car - The cost of your car plays a large part in determining your car insurance premiums. Quite simply, the more expensive the car is, the more it will cost to repair or replace. If it's a foreign or luxury vehicle, it will cost even more. This is why premiums are so much higher for expensive cars.
Size of the engine – If you drive a sporty vehicle that has a large engine, a V-8 or larger, your rates will be higher because of increased risk of a claim stemming from driving fast or recklessly.
Vehicle make and model - The make and model of the vehicle that you drive can increase or decrease your insurance rates depending on things like crash test scores, how frequently this type of vehicle is involved in accidents, and the extent of the damage.
Don't overpay for auto insurance coverage no matter what car you drive. Compare quotes to get the lowest rates.
2. Driving a frequently stolen vehicle and its impact on rates
When underwriting a policy, insurance actuaries look at the theft rate of the vehicle to they are insuring. A car with a statistically higher theft rate will be more expensive to insure.
There are examples of both newer and older model vehicles that are highly sought out by thieves, ditto for foreign and domestic vehicles. However, there are certain cars that are more prone to theft than others. For example, a classic, collector, or exotic vehicle will probably cost a lot to insure, because it would cost a lot to replace if stolen.
If you have questions about how to insure vehicles like this, read our article about insuring classic, collector, or exotic cars.
Older vehicles often have less robust security features, making them easier for thieves to break into and raising their owners' insurance rates.
Get affordable auto insurance quotes for any car!
Compare and save.
Click Here to Begin
3. Reduce the chance of theft
If you drive a vehicle that is at an elevated risk of theft, you might consider a few of these tips:
Install a car alarm - Installing a car alarm is a valuable investment in warding off thieves, and can help decrease your monthly insurance bill.
Get a theft recovery system - There are a few different types of vehicle theft recovery systems such as LoJack and OnStar. They work by placing a sensor inside your vehicle. If someone steals your car, it can be tracked using this device. This can save the trouble of filing a comprehensive insurance claim and having your premiums increase following a theft. You may get discounts on your insurance just for having one of these devices installed.
Moving to a safer neighborhood - While it's hard to imagine someone moving primarily in order to save money on insurance, moving to a neighborhood with fewer car thefts can decrease your insurance rates.
Read more about preventing car theft.
4. Other factors that can influence car insurance rates
Besides your vehicle, other factors have a major impact on your car insurance rates. Some of the most common are:
Driving record - The better your driving record, the cheaper it will be to insure your car, because your carrier will deem you less of a risk of being in an accident and filing a claim.
Credit history - Some insurance carriers have stated that credit history is strongly correlated with claims history. In short, if you have a good credit, you are less likely to file a claim.
Where you live - The safer the neighborhood you live in, the less likely your car is to be stolen or vandalized. Insurers take this into consideration in their underwriting and it affects car insurance rates.
Your age - The older you are, the more experience you typically have driving and the safer you're likely to be behind the wheel. Car insurance premiums typically go down after a driver turns 25 and remain low until old age. That is—as long as you maintain a clean driving record.
Your gender and marital status - This might not seem fair, but insurance providers will consider your gender and whether or not you are married when determining your insurance premiums. Woman and married people are somewhat less likely to file a claim than men or single people, and this is reflected in car insurance rates.
5. Best and worst vehicles to drive in terms of impact on insurance rates
If you want to drive the vehicles that will save you the most money on your insurance, consider the following:
Medium-sized vehicles - A common misconception is that the smaller the car, the cheaper it will be to insure. This is actually false because many insurers associate small cars as being faster on the road, and more prone to getting into accidents. Others might believe large cars are the perfect vehicle to drive. A mid-sized vehicle, like a sedan or small SUV, is cheapest to insure in most cases.
Plain looking vehicles - This isn't always the case, but more often than not, it will be cheaper to insure a plain car, rather than a flashy one. Showy cars can be more of a target for thieves, so it would make sense that insurers consider this when setting rates.
The worst choices include:
Luxury vehicles - Not only are they a target of thieves, but they will cost a lot to replace or repair. For this reason, your rates will most likely spike if you purchase a luxury vehicle.
Powerful engines– Sporty cars with powerful engines are more likely to be in damaging high-speed crashes than most other types of vehicles.
Frequently Asked Questions
Q: What are the best cars to purchase in terms of getting the best insurance rates?
A: Many insurance providers would agree that the cheapest cars to insure are midsized SUV's, sedans, or minivans that have a moderately powered engine. According to various finance sites, some examples would be the Honda Odyssey, Dodge Grand Caravan, or Jeep Wrangler Sport.
Q: Will buying a used car affect my insurance rates?
A: Buying a used car can affect your insurance rates, but not always in a bad way. A newer car will often be more expensive to insure, because it will cost more to repair or replace. However, if you purchase a beat up, 20-year-old car, it might cost a lot to repair, because of the difficulty of finding parts, for example.
Q: Will financing a car make my premiums higher?
A: Usually, yes. This is because when you take out a loan, the bank wants to make sure they are protected as well. They will often require you to purchase comprehensive and collision coverage. They might even require you to purchase other types of coverage, depending on the company you choose.
References:
QuoteWizard.com LLC has made every effort to ensure that the information on this site is correct, but we cannot guarantee that it is free of inaccuracies, errors, or omissions. All content and services provided on or through this site are provided "as is" and "as available" for use. QuoteWizard.com LLC makes no representations or warranties of any kind, express or implied, as to the operation of this site or to the information, content, materials, or products included on this site. You expressly agree that your use of this site is at your sole risk.