How to Save Money on Teen Car Insurance
Insuring teen drivers is expensive, but you can save money on your premiums if you read this article and try some of these simple tricks to lower your rates.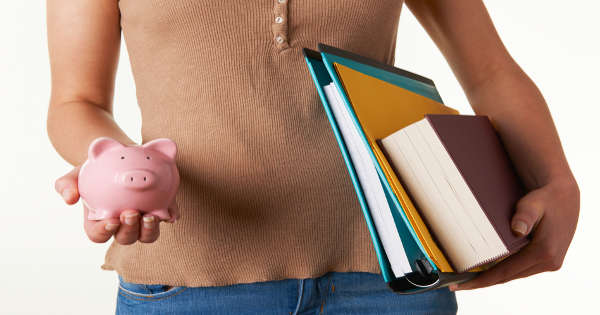 Being a parent is expensive.
It's even more so when your kid becomes a teenager, starts driving, and needs car insurance.
In fact, one recent report found that adding a 16-year-old son or daughter to an existing auto policy could increase rates by up to 92 percent.
There are many reasons why it costs so much to insure these inexperienced drivers, of course. The most relevant one: teens between the ages of 16 and 19 are involved in more car accidents than any other age group, according to the Centers for Disease Control and Prevention.
That's not to say there's nothing you can do to bring down the cost a bit. On the contrary, doing as many of the following as possible will save you quite a few bucks.
Get a Second or Third Opinion
This probably isn't the first time you've been told to shop around for insurance. Doing so is especially important when teenagers are involved, though. That's because some insurers treat teen drivers less harshly than others do.
So, don't stick with your current insurance provider just because you've been with them for a number of years. And don't simply settle on the first quote that's sent your way. Compare car insurance quotes from several carriers before you make a final decision.
Switch to an Insurer That Rewards Good Driving Habits
While you compare offers – and offerings – from a handful of insurance providers, pay attention to whether or not they reward good driving habits.
Of course, you may have to plug some sort of telematics device into your teen's car to earn those rewards. The effort's sure to be worth it, though, if it lowers your rates.
Add Your Teen Driver to Your Policy
There's no question that it can pay to have a teenage child buy car insurance on their own. After all, doing so protects the rest of the family from lawsuits that are tied to injuries, deaths, or even property damage that result from crashes they cause.
The problem with going that route: it's by far the most expensive option for your insurance-seeking offspring.
Add your teen to an existing auto policy, though, and his or her insurance will be a lot more affordable. How so? For starters, most insurers give discounts to people who put multiple cars on a single policy. (Although this assumes your teen will drive a car that wasn't previously covered by your current plan.)
Also, if your provider considers you a "preferred risk," your teenager will benefit from piggybacking off of your policy as well.
If You Can, Have Your Child Named an Occasional Driver on One of Your Cars
It can be tempting to get your teen a vehicle of his or her own once they're "road ready." There's at least one reason to hold off on that, though, if possible. You can lower your insurance costs a bit if you name your teen as an occasional driver of one of your autos.
One catch: your family must have more drivers than cars. If yours has more cars than drivers, or even the same number of drivers and cars, you won't be able to take advantage of this discount.
If Your Kid Has to Have Their Own Car, Make Sure it's a Safe One
One way to pay as little as possible for your teen's auto insurance is to make sure he or she drives a safe car. That means a car that has earned a good crash-test rating and also has one or more of these safety features: air bags, anti-lock brakes, stability control, and even automatic seat belts.
Make Sure Your Teen Gets Good Grades
How can good grades help you save money on car insurance for your teenage driver? The answer is that kids who get good grades have been found to be better drivers than those who get bad grades. Insurance companies obviously love that, so they often reward it with discounts.
To earn that discount, though, your teen probably will have to maintain a "B" (3.0) or better grade point average. (If your child is in college, he or she also may have to take 12 or more credits to qualify.)
Here's another situation where shopping around is a good idea, by the way. Not all insurers offer a "good student discount," as they're often called, but those that do usually offer different sizes of discounts—from 15 to 35 percent.
Put Your Teenager Through Drivers Education (Again)
Will it thrill your teen to hear they need to continue with "driver's ed" – or a driving safety course -- after getting their license? Probably not. The result of that hard work will thrill you, though, as it could garner you a discount of 10 or even 15 percent.
Once again, each insurer treats this kind of situation differently, so be sure to ask about it while you shop around.
If Your Child is College-Bound, Let Your Insurer Know About It
This is probably the fastest way to decrease what you pay for your teenager's auto insurance, although only a certain percentage of parents will be able to make use of it.
If your child goes to college more than 100 miles away from home and doesn't take her car, tell your insurance provider about it to earn a discount.
An added bonus: your daughter -- or son -- will still be covered when she comes home and gets behind the wheel.
(Looking for more information about insuring a teen driver? Read our article about it here.)
Tell Your Insurer If Your Teenager Doesn't Drive Much
Many insurance providers will reward you if your teen limits the number of miles he or she drives.
So, check with your insurer to see if it offers this kind of discount, what needs to be done to receive it, and how much it will impact your premiums. (Regarding that last point, some companies will cut your bill by as much as 15 percent.)
Raise Your Deductibles
This is a good piece of advice even if you don't have children, but it's especially good if you do. Basically, raising your comprehensive and collision deductibles can help offset some of the premium increases that are associated with adding a teen driver to your auto policy.
Just make sure your new, higher deductible is something you can afford if your teen driver gets into an accident.
Drop Your Collision and Comprehensive Coverage
Don't even think about doing the above if the car your teenager drives is worth more than a few thousand dollars.
If the vehicle is worth around the price of your deductible, though, dropping collision and comprehensive coverage for it could pay off. After all, in the second situation, you're spending more (in premiums) than you'd get back from your insurer if that car was totaled.
Teach Your Teen to Obey Traffic Laws
How can this help you save money on car insurance for your teenager? The most relevant answer here is that following the rules of the road should keep him or her from getting tickets or causing accidents – both of which can make your premiums skyrocket.
Driving the speed limit, stopping at intersections, and wearing a seat belt also will keep your newly licensed child as safe as possible. And that's worth just as much, if not more, as the savings you'll see due to their good driving habits.
One last thing to keep in mind is that insurance companies will reduce your premiums as your teen ages and gains experience behind the wheel. This is true even if you don't qualify for any of the discounts or rebates discussed here – as long as he or she maintains a clean driving record.
Frequently Asked Questions
Q: What are the best things I can do to save money on car insurance for my teenage son or daughter?
A: Here are a few possibilities: buy him or her a safe car, make sure they get good grades, sign them up for a driver's education class, and raise your deductibles.
Something else that is sure to bring down the cost of your auto policy is to spend some time shopping around. And make sure that you compare quotes and pay the lowest rates!
Q: Why is car insurance more expensive for teenagers than it is for adults?
A: A number of factors are at play here, but the one that's probably most to blame for your increased premiums is that research has found that teens between 16 and 19 are involved in more car accidents than any other age group.
Q: Can I add my teen driver to our family auto policy? If so, why would I want to do that?
A: Yes, you can. In fact, most agents and other experts will say that adding your teenager to your policy is an easy way to save some money on car insurance.
Q: What are the pros and cons of our child getting her own car insurance policy?
A:  One the one hand, having your son or daughter buy their own policy can help them become responsible adults. Also, it can protect the rest of the family from any lawsuits that are tied to injuries, deaths, or even property damage that result from crashes they cause.
On the other hand, it's going to cost them a lot of money. Even more than it would cost you if you added them to your policy and didn't do anything to earn the discounts or rebates mentioned above.
References:
QuoteWizard.com LLC has made every effort to ensure that the information on this site is correct, but we cannot guarantee that it is free of inaccuracies, errors, or omissions. All content and services provided on or through this site are provided "as is" and "as available" for use. QuoteWizard.com LLC makes no representations or warranties of any kind, express or implied, as to the operation of this site or to the information, content, materials, or products included on this site. You expressly agree that your use of this site is at your sole risk.