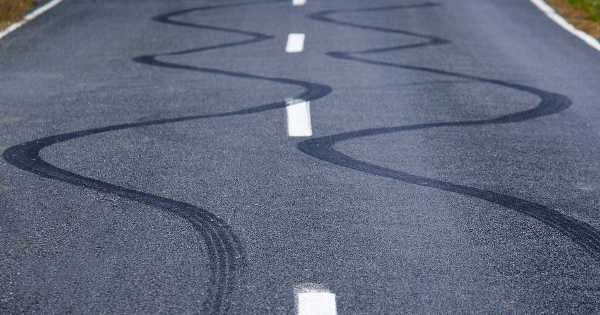 Do you have multiple speeding tickets, citations for reckless or distracted driving, or even DUIs or DWIs under your belt? If so, it's almost guaranteed you'll have a tough time finding car insurance that isn't shockingly expensive.
Don't think that means you can just go without it. Driving without auto insurance can lead to problems that are far worse than dealing with pricey premiums. After all, it's against the law in almost every state to drive without at least some amount of liability insurance. Get caught and you could be hit with something as minor as a $100 fine or as major as a one-year suspension of your driver's license.
Thankfully, there are things you can do to bring down those sky-high car insurance premiums—even if your record suggests you're a "less than stellar" or high-risk driver. Keep reading to learn more about them.
Review your Driving Record
The first step to finding affordable auto insurance with a bad driving record is to look into what caused your rates to spike or your policy to be dropped.
That will go a long way toward helping you figure out how your driving record will affect your rates down the road and how you may be able to compensate for it.
Motor Vehicle Report
When you're ticketed or arrested for a traffic offense, your state's DMV adds that information to your motor vehicle report (MVR) or driving record.
Most states' DMVs use a point system that adds points to a person's driving record for different moving violations. Luckily, not all violations are equal in the eyes of the state. Some "earn" you more points than others.
In other words, if the police cite you for having tinted windows or parking illegally, you'll most likely just have to pay a fine. But anything more than that could put points on your record.
For example, in California, speeding, an illegal U-turn, or crossing a double yellow line can get you one point. Offenses like reckless driving and hit-and-run collisions can get you two points. Other violations like DUI and driving without insurance can result in an automatic suspension of your license.
Receive too many of these points in a short amount of time, and your license may be restricted or suspended.
Timeline of Offenses
This is why it's important to look at the timeline of your offenses when trying to get affordable auto insurance with a poor driving record.
In most states, minor violations stay on your record for at least two or three years, while serious offenses can stick around for up to 10 years.
So if you get a ticket for texting and driving, your premiums may only spike for a couple of years. On the other hand, if the police pull you over for a DUI, you could see sky-high premiums for a decade.
Also, in most states, the DMV requires people who receive a DUI or some other serious moving violation to file an SR-22 or Certificate of Financial Responsibility (CFR). This proves you're maintaining at least the minimum amount of liability coverage after an accident that suspended your license.
Insurers see an SR-22 on your record as an alert that you're a high-risk driver. As such, while it won't cost more than $50 to obtain an SR-22, most insurers will hike your rates—often severely—if they see you have one.
In fact, according to Bob Hunter, director of insurance at the Consumer Federation of America, "Bad drivers like those with DUIs and DWIs and numerous accident and tickets will pay a lot (and they should). It can be several times more than a clean risk (like $4,000 rather than $800 in extreme cases)."
What do you do if or when you find yourself in this boat? Unfortunately, playing the waiting game is the only way to clear your record in most cases. Still, in some states, doing things like completing defensive driving school may help. Doing so can cause points to drop off your driving record or even prevent them from being added in the first place. And fewer points usually means lower premiums.
Unable to wipe these blemishes off your record? You'll likely have to accept higher rates for your car insurance.
Determine the Coverage You Need
Another thing you can do to find affordable auto insurance with a bad driving record is to re-evaluate your coverage.
Many people with traffic infractions buy the bare minimum of car insurance. Why? Because it's the cheapest option. But being a high-risk driver means just that—there's an increased risk you could get into another accident or get another ticket.
To compensate for that increased risk, you need to buy enough coverage, and there are ways to do so without breaking the bank.
On top of liability coverage, purchase other kinds of car insurance coverage too, like collision and comprehensive. Also consider medical payments, personal injury protection (PIP) as well as uninsured and underinsured motorist coverage. They aren't as expensive as typically advertised. You just need to shop around for the best price.
Raise your Deductible
If you can't afford the components detailed above, raise your deductible. Raising your deductible will always lower your premiums, and vice versa. So if you're in a pickle and need car insurance but don't know how you're going to pay for it, try this tip.
Reevaluate Other Factors Affecting Your Rates
As much as that reckless driving ticket you got last month likely is impacting how much you pay for auto insurance, other factors play a role in determining your rates too. Before you start shopping for a new policy, consider the following.
Your Car
The car you own can have a major impact on your rates. In fact, the more expensive and luxurious the vehicle, the higher your premiums. So, if you recently got in an accident and need a new car, think about getting a more conventional one rather than something flashy or exotic.
And if you're concerned about a particular make and model and how it stacks up with car insurers, do your research and compare rates from a number of insurers.
Your Credit Score
Your credit rating also helps determine how much you pay for an auto policy. Unfortunately, a splotchy record can affect your credit rating. How can you avoid this? Keep your record clean. And if the damage is already done, keep an eye on it and look for ways to clean it up. One is to be a more cautious driver.
Your Driving Record
Speaking of that, the number-one thing than can raise your car insurance rates is your driving record. As such, to get an affordable policy you have to do your best to not mess it up. If it's already messed up, do what you can to repair the damage. Two examples: take a defensive driving class and be more careful when you're on the road.
Compare Companies
Probably the most straightforward and efficient way to find affordable auto insurance is to shop around. Yes, a tainted driving record will raise your rates and, yes, some insurers may deny you coverage because of it. But you'll never know what else is out there if you don't compare rates from multiple companies.
QuoteWizard can help with this. We'll match you with insurers that best fit your needs and your budget.
Key Takeaway
Says the Consumer Federation of America's Hunter, "The most important advice you can give these drivers with very bad records is to slow down and be careful. It is not just your insurance rates at risk but your life and the lives of others. A car is a very dangerous weapon."
Frequently Asked Questions
Q: What is the difference between a moving violation and a non-moving violation?
A: Moving violations include speeding tickets, distracted-driving tickets, hit-and-runs, and DUIs. Non-moving violations include things like parking tickets or going through a stop sign without stopping.
Non-moving violations are much more minor than moving violations. They usually just result in a fine—rather than having points added to your record.
Q: What if I receive a moving violation in another state? Will that affect my car insurance rates too?
A: It depends on where you live, although most states have interstate reciprocal agreements. Say you live in state A and get a speeding ticket in state B. Your home state will hear about the infraction. State B is required by law to tell state A about it.
In other words, your home state most likely will deal with the violation just as it would if it happened there. For example, if you got a DUI while in state B, your home state of A probably will suspend your license.
Still, talk to your insurer or your state DMV if you're unsure, as this kind of thing varies by jurisdiction.
Q: I heard that a bad driving record also affects my credit rating. Is this true?
A: It depends on the circumstances. If you got into a car accident, couldn't pay the reparations to the other party, and they sued you, that could land you a bad credit score. But if you got a ticket for reckless driving and paid the fines and any damages, your credit report shouldn't be affected.
Q: What if I'm denied coverage altogether?
A: According to David Meltzer of East Insurance Group, "There are insurance companies that specialize in policies for drivers with bad records … In some states each carrier admitted to sell insurance has to accept a certain number of high-risk drivers. This is often known as 'assigned risk' insurance."
The premiums will be hefty, but if you're desperate for coverage, this may be your best bet. Just make sure you shop around and get quotes from a number of insurance providers before you go down this route.
QuoteWizard.com LLC has made every effort to ensure that the information on this site is correct, but we cannot guarantee that it is free of inaccuracies, errors, or omissions. All content and services provided on or through this site are provided "as is" and "as available" for use. QuoteWizard.com LLC makes no representations or warranties of any kind, express or implied, as to the operation of this site or to the information, content, materials, or products included on this site. You expressly agree that your use of this site is at your sole risk.