How to Compare Car Insurance Rates
You must compare car insurance rates if you want to get the best deal. Here are some insights into why it's important, what you should do, and mistakes to avoid while shopping around for car insurance.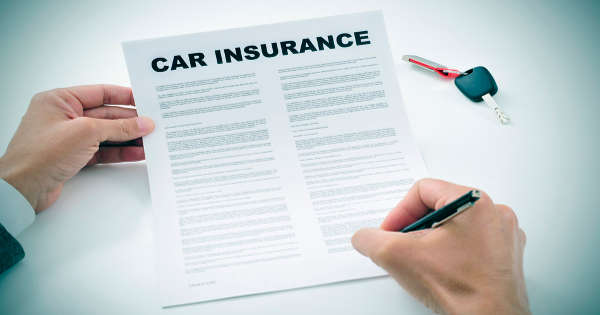 You must compare car insurance rates if you want to get the best deal. Here are some insights into why it's important, what you should do, and how to avoid mistakes while shopping around.
In case you haven't heard or read or seen this advice enough already: it's very important to compare rates when you buy car insurance.
It's also important to compare rates at other times. One example is when you're adding a driver to an existing policy. Another is when you're looking to purchase some kind of insurance – like home or life – that could be bundled with your current auto policy.
And then, of course, it can be important to compare rates whenever you want to make sure you're getting the best deal possible.
Why is it important, though? And how exactly should you go about comparing rates? Also, what kinds of costly mistakes or missteps should you avoid?
Keep reading for answers to all three of those questions and a few more.
Why Comparing Rates is So Important
There are a number of reasons comparing car insurance rates is so important no matter when or why you're doing it.
The main one is it can save you a lot of money. If you're looking for something a bit more specific: does "up to 40 percent" sound good? How about "hundreds of dollars a year"?
This discrepancy is due to insurance companies looking at and using information about you in different ways.
For instance, some think age, gender, or marital status are the most important pieces of info to consider when calculating premiums. Others focus on years of driving experience or driving record.
Other major factors include your:
Annual mileage or vehicle usage
Education level
Type of car
Amount of coverage
Discounts play a role, too. Some insurance companies give lower rates to people who have more than one policy with them, or who have completed defensive driving training. Or they offer discounts to those who get good grades or belong to particular organizations.
How to Compare Rates
There are all sorts of ways you can "shop around" for car insurance rates and quotes. Probably the most traditional way is to walk into the offices of a few local insurance agents and have one-on-one conversations with each of them.
Another obvious way is to pick up the phone and call those same people. You also could call a couple of insurance companies directly. Some of them don't use agents and sell straight to consumers.
You can go online to compare car insurance rates. This doesn't always have to mean visiting the websites of a bunch of insurance providers.
It could mean using a website like QuoteWizard. QuoteWizard connects people with multiple insurers so they can compare quotes side by side and find out who can offer them the best car insurance rates.
Best Car Insurance Companies for Comparing Quotes
What makes an insurer great for comparing quotes? There are a few qualities that stand out.
First, shoppers should be able to get a quote directly from the company online. No phone calls necessary.
Second, getting a quote directly from each company needs to be easy. That requires a well-designed and responsive website.
Third, adjusting coverage levels should be a breeze. Comparing different policy options from one company is an important part of shopping around.
With those metrics in mind, here are the best car insurance companies for comparing quotes. 
Progressive
Flo makes comparing quotes a painless process. After all, that's a big part of Progressive's draw. Right off the bat, their slick website makes it apparent that the company cares about the online experience.
Filling out the form to obtain a quote is simple enough. The form is responsive and loads fast, unlike some competitors. And it avoids unnecessary questions, which speeds the process up.
The quote includes three coverage options: basic, choice, and recommended. Each option comes with a helpful breakdown on the differing costs. And you can easily toggle between coverage levels to see how it impacts the premiums.
There's also a 'name your price' option, which is great if you're on a set budget. And the plethora of available discounts make it easy to trim the fat on your premium. Finally, Progressive even includes a comparison tool so you can compare your potential policy with competitor offerings.
State Farm
State Farm's recently redesigned website shows that the company is committing more resources to online shoppers. And that makes it easier to compare State Farm quotes with other insurers.
But their emphasis on the State Farm 'Agent Experience' is still evident while getting a quote. The quote form sidebar contains contact information for local agents. And there are several spots through the quote form where you can choose to continue the quote with an agent.
Filling out the form is a bit time consuming. The State Farm form includes multiple questions on each page, which can look a bit cluttered. But when you finally get the quote, your prospective policy comes in three options: basic, similar, and premium. Similar is based on your existing coverage as you entered it into the form.
Selecting different coverage options is a bit clunky. You need to select different coverage from a drop-down menu, which then reloads the form after each change. But all in all, it's relatively easy to get a quote and compare different coverage options.
GEICO
GEICO's entire business model revolves around quick quotes and direct policy sales, so they're a great choice for an easy quote comparison. Take it from their slogan: 15 minutes could save you 15 percent or more.
As one of America's biggest insurers, GEICO has the resource to make getting a quote painless. Their responsive and sleek website makes it clear. The quote form has one question per page, making it seem a bit less daunting then State Farm's multi question pages.
A GEICO quote comes with recommended coverage based on your self-reported previous policy. You can, of course, tailor your coverage as you see fit. The quote does a good job of dissecting the policy and showing the cost of each coverage type. And tinkering with coverage levels makes it easy to understand how each option impacts the rates.
You can buy the policy directly online or pick up the phone at any point during the quote process. All in all, comparing car insurance quotes from GEICO is an easy and straightforward process.
Liberty Mutual
Liberty Mutual doesn't have the fanciest website, but it gets the job done. Comparing a Liberty Mutual quote is quick and easy.
The quote form is straightforward, asking all the standard insurance questions. And right off the bat, you earn an automatic online quote discount. Filling out the form is simple enough, but it does take a little while to load the quote itself once you submit.
While filling the form is straightforward, the quote they give you is only an estimate. It's possible that you'll get different rates if you actually buy the policy. But they do a great job of clearly identifying and listing all the discounts and features on your quote. And the quote shows how much you would pay without each discount, a feature that isn't common among other insurers.
One knock is Liberty Mutual quotes don't explicitly list the cost of each coverage option, like other insurers. It makes it difficult to assess what part of your policy quote you should change to lower your rates.
Esurance
With a slogan like 'Insurance for the Modern World,' Esurance is an easy inclusion in this list. Like GEICO, their business model relies on easy insurance quotes that don't require a phone call.
When filling out the quote form, the website jumped around a bit and suffered from some technical difficulties. And the actual quote took longer to load than other sites. The minor hiccups were just that: minor.
The quote comes with three policy packages: minimum, economy, and standard. Each comes with customizable coverage, and Esurance does a good job of clearly laying out the costs associated with each policy choice. Also, Esurance offers a head-to-head comparison of each policy, highlighting costs and coverage levels.
Common Mistakes to Avoid
One mistake a lot of people make while shopping for insurance – and not just car insurance, but all insurance products – is waiting around. In other words, they wait for their insurance company to contact them about discounts or better rates.
If that's something you want, you have to go out and get it. That means shopping around and comparing quotes to see what's out there in terms of auto insurance coverage and premiums.
Here are two more mistakes people often make in this area:
Looking at what family or friends pay for their car insurance
There's nothing wrong with turning to people you know for advice about agents or companies. If your goal is to get the best deal on an auto policy, though, talking with family and friends isn't going to do the trick.
After all, their situations are different from yours. Their ages, genders (in most cases), and educational levels may be different. So are the cars they own, as are their driving histories, and even the amount of coverage they're carrying.
Given that, do the legwork yourself. Talk with various insurers on your own, or use a company like QuoteWizard to help.
Ignoring discounts
As was mentioned earlier, discounts can go a long way toward earning you the best rate possible.
A lot of people don't know this, though, or they forget it over time. So, while you're shopping around, take the time to learn about which discounts are offered by the insurance companies you're considering.
On a related note, don't make the mistake of deciding you don't need to compare quotes or rates because your current insurer gives you a multi-policy discount. Even then, another company may be able to provide you a better deal.
Myths and Misunderstandings
All car insurance companies offer the same rates, so comparing quotes is a waste of time
This is not true. A lot of insurance companies offer similar kinds of coverage, but they usually differ when it comes to how much that coverage costs. Discounts, special offers, and other factors all play a role here. In other words, shop around and see what's available – even if you're okay with what you're paying now.
If you want the best deal, you've got to go directly to an insurance company
Although you may get the best deal if you contact an insurer directly, it's also possible you'll get the best deal if you use a rate-comparison site like QuoteWizard. Again, this is why it's so important to talk with a bunch of companies before purchase auto insurance. The more quotes you compare, the more likely you are to walk away with both a policy and a price that makes you happy.
Insurance quotes are legally binding
No, they're not. Quotes are estimates that detail what you could pay if you bought a certain policy from an insurance company. You aren't required to buy a policy just because you sought out a quote.
It's possible to compare rates without sharing personal information
Unfortunately, this also isn't true. Sure, you can give your agent information that's not true, or you can lie while filling out an online form, but doing that will hurt you in the end. You have to share certain info with a potential insurer so they can give you the most accurate quote possible.
Frequently Asked Questions
Q: What do you mean when you say "car insurance quote"?
A: A quote basically is a price estimate. Companies come up with quotes using the information you share with them early on in the shopping process.
Q: Why should I compare quotes?
A: Comparing auto insurance quotes can save you a lot of money. Hundreds of dollars per year, depending on your situation.
Q: How exactly do you go about comparing car insurance rates?
A: Using a site like QuoteWizard.com is one option, obviously. Another is to visit a bunch of insurance companies' websites directly. Or you can call an insurer or even meet with an agent — or two or three — in person.
Q: Can I compare rates from multiple companies at the same time?
A: Yes, that pretty much describes what QuoteWizard and similar websites do for people just like you. We connect you with a number of top insurers so you can compare quotes quickly and easily.
Q: How much money can I save on car insurance by shopping around?
A: Some people cut their bill by as much as 40 percent after seeing what multiple insurance carriers can offer them.
Q: Why do rates vary so much from one company to the next?
A: Insurance providers base their rates on a number of factors. Some of them are age, gender, education level, and marital status. Others include driving experience or record, as well as annual mileage or vehicle usage. Type of car and amount of coverage also play a role.
Keep in mind that how one company treats or weighs those factors may not equal how another company looks at them. That's why it's so important to shop around for car insurance.
Q: Why are the rates I was quoted so different from what my friends or family members pay for their car insurance?
A: As was just mentioned, insurance companies look at a lot of information to come up with their rates. You and your friends or family members likely aren't the same age, for instance. And even if you are, your driving record probably differs from theirs. Or where you live is different, or the type of car you own. All of those things impact how much you pay for auto coverage.
Q: The quote I received seems really high. Can I do anything about it?
A: You may be able to reduce the rate by changing your desired coverage levels. Or you could choose a higher deductible. Also, make sure the information you shared with the company or companies in question was accurate. 
References:
QuoteWizard.com LLC has made every effort to ensure that the information on this site is correct, but we cannot guarantee that it is free of inaccuracies, errors, or omissions. All content and services provided on or through this site are provided "as is" and "as available" for use. QuoteWizard.com LLC makes no representations or warranties of any kind, express or implied, as to the operation of this site or to the information, content, materials, or products included on this site. You expressly agree that your use of this site is at your sole risk.