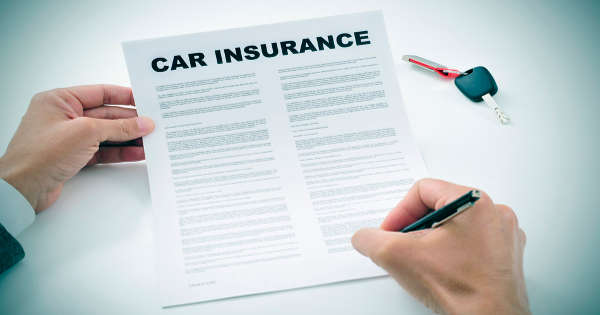 Insurance companies are after your business like never before. Insurance ads are everywhere - TV, radio, billboards, newspapers, and even on buses. The increased competition among insurance companies means it's never been easier to lower your rates. But how do you choose the best insurance company? Should you always choose whichever insurer offers the lowest rates? Or should you consider other factors when shopping for a new insurance company?
Choosing the best insurance company can be a tough decision. It can be even tougher when multiple companies give you similar quotes. We've compiled a list of important factors for you to consider while you shop for a new insurance company.
1. Three kinds of Agents: Captive and Independent Agents, Brokers, and Direct Providers
Picking the right insurance company is tough. With so many companies, and so many factors in play, it can be difficult to determine your best option. Luckily, there are people whose job it is to help you find the best policy and company for your needs. There are three main types of agents that can help you buy car insurance and get you the best provider. One is not necessarily better than any other, and each has its pros and cons.
A captive agent is someone who represents just one company and sells policies only from that specific company. You may consult with them if you already know which insurance company you want, but you're not sure what type of policy you want. This is different from an independent agent, who doesn't represent any single company, but knows about many companies and their policies.
Similar to an independent agent is a broker, someone who is not affiliated with any company. He or she can help you find the best policy across companies. Brokers have special training and must be licensed, which usually means they have more experience in the field.
Direct providers are exactly what they sound like: insurance companies that will write and sell policies to you directly.
Deciding whether to use an agent, broker, or direct provider depends on a few things. Do you have a specific company in mind? Or, do you want to explore your options? By and large, the best way to save money is to compare quotes from multiple insurance companies.
2. Check credibility and stability
Checking the credibility of your insurance provider is one of the most important things to do before you buy a policy. Researching before a purchase ensures that the company you choose is reliable. You need a provider that will be there for you when you need them most.
When researching a company's background, you should check reviews on their website, and talk to clients to get their opinions on the company. Another great idea is to check websites of independent agencies such as Standard & Poor's, Moody's, Fitch, and A.M. Best. These sites use and explain complex formulas to rate companies based on their financial strength, or the level of credit risk.
According to the Insurance Information Institute (III), it's important to compare ratings from at least two agencies because they often rate insurance companies differently. What's more, each agency uses different rating codes and symbols. It's important to understand what they all mean before comparing insurance companies. The III also mentioned that insurance companies will most likely showcase their most positive ratings. So, it's your job as a consumer to seek out honest customer reviews.
If you go with a reputable insurance company, you might not need to research the company as much as with a smaller firm. However, there are some large and well-known insurance companies that are ranked lower than you might think. Because they advertise a lot, they often look more trustworthy than they really are. If you decide to go with a smaller, lesser known provider, you should still check their reviews and ratings. Insurance companies rarely go under, but it has happened in the past. That's why it's so important to do your research and read as many reviews as possible.
3. Check Licensing
The only way you can buy insurance from a certain company is if that company is licensed in your state. Providers must meet specific requirements and be licensed in order to sell insurance.
The National Association of Insurance Commissioners (NAIC) allows you to access every state's department of insurance website to check if a company is licensed in your state. You can also use your state's insurance commissioner to find the most popular and reliable insurance companies. The NAIC also allows you to read complaints about companies.
4. State Requirements
Beyond licensing, it's necessary to understand what the minimum insurance requirements are in your state.  Each state requires a different minimum amount of insurance coverage that you need in order to drive. For example, according to the III, as of 2015, Alaska only requires bodily injury and property damage liability. But, Wisconsin requires bodily injury and property damage liability, as well as uninsured motorist coverage.
Different states have different legal requirements. You need to ensure that the car insurance company you want can meet those requirements and more.
State regulators are employed to make sure that insurance companies comply with state regulations and requirements for auto insurance. They also guarantee that companies don't deceive consumers or perpetrate fraud.
5. Pricing and Rates
For the majority of consumers, the most important factor in picking a car insurance provider is the cost of the policy. Getting the right coverage is just as important.
To make sure you're getting a fair rate, it's important to get quotes from many different car insurance companies. Understanding what your policy includes is important. So is understanding how the cost is calculated. A cheap quote from one insurance company doesn't always mean you're getting the best deal if it's less insurance coverage than you actually need. But, you also don't want to overpay for more insurance than you need. If you don't compare quotes, you might pay too much for auto insurance. QuoteWizard allows you to compare rates from the top insurers in each state to make sure you get the best rates possible.
6. Discounts
If you already have your home and life insurance through one specific provider, you may want to purchase your car insurance policy from that provider too. Many companies offer a bundling discount, typically around 10-15%. Combining all of your insurance policies under one provider generally helps you save money.
When shopping around, you should also look into discounts. If you're narrowing down your options to two or three policies, the discounts you qualify for could be the deciding factor. For example, some companies will provide discounts for safe drivers. Other companies give discounts for drivers who have not filed many claims. What's more, some companies might offer discounts if you have a good credit history. You can also get discounts for having multiple cars under the same policy or bundling your policies. Some companies will even offer discounts to people with certain jobs. There many, many other types of discounts out there. And, it's a good idea to look into them before you settle on a company.
7. Consumer Satisfaction
Customer satisfaction should be at the core of every insurance company. It should also be one of the top factors when picking a policy from the company you've chosen. One valuable tool is client reviews. They provide feedback about how the company handles claims, the amount of coverage the company provides, and how good customers feel about their customer service. You want to go with the company that listens to your concerns and helps resolve them, rather than ignore them.
If you're still unsure about which company to go with, you can always check J.D. Power and Associates. This agency rates auto insurance companies based on premium prices, coverage, claims handling, customer service, and overall experience. It's almost all you need to know about your insurance concerns. However, they do not allow you to compare quotes from insurance companies in your state. With QuoteWizard, you can compare car insurance quotes from top insurance companies and find out how much you could really save.
References:
QuoteWizard.com LLC has made every effort to ensure that the information on this site is correct, but we cannot guarantee that it is free of inaccuracies, errors, or omissions. All content and services provided on or through this site are provided "as is" and "as available" for use. QuoteWizard.com LLC makes no representations or warranties of any kind, express or implied, as to the operation of this site or to the information, content, materials, or products included on this site. You expressly agree that your use of this site is at your sole risk.