How to Choose a Car Insurance Company
Looking for (new) car insurance providers but have no idea where to start? Let us help you find the car insurance company that's right for you, and your wallet.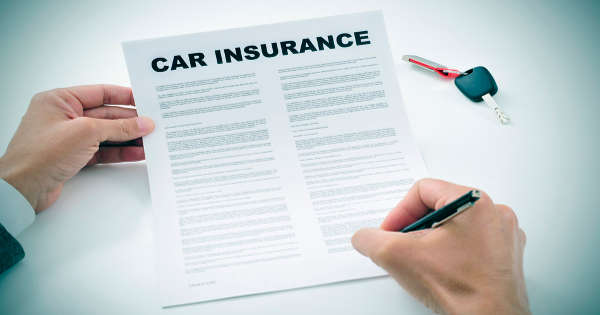 A lot goes into choosing your auto insurance company. Insurers are after your business like never before. Insurance ads are everywhere. Fortunately, competition among insurers means it's never been easier to lower your rates.  
Choosing the best insurance company can be a tough decision. It can be even tougher when multiple companies give you similar quotes. We'll walk you through the important steps to choose your car insurance company. That includes:
Identifying your insurance needs
Assessing car insurance companies
Making sure you buy enough coverage
Choosing an agent
Best car insurance companies
Identify Your Insurance Needs
Step one in choosing an insurer is to know what you want from your insurance company. From pricing and discounts to coverage levels, there's plenty to consider.
What do you want from your insurance company?
Every insurance company has different pros and cons. Do you want the lowest possible rates? Do you want excellent claim satisfaction? Do you want a broad policy? Do you want flexible coverage? Identify what's important to you before you vet insurance companies.
How much coverage do you need?
Are you looking for an expensive full coverage policy? Or do you prefer a cheap minimum coverage policy. While they're appealing, cheap policies lead to expensive out of pocket costs after an accident. But ultimately, it depends on your needs.
If you have an expensive or unique car, for example, you're probably going to want full coverage. Obviously, that'll cost you more. If you drive an old car with low resale value, you won't need full coverage. You'll need to assess your budget and policy needs to pick your coverage.
How much coverage can you afford?
Your car payments, assets, and finances are all part of finding an affordable policy. You'll want to balance affordability while making sure you have enough coverage. If you have little to no disposable income, minimum coverage might be your only option.
What's your driving history like?
Your driving record and how often you drive affect your car insurance rate. People with a history of tickets and accidents pay considerably more for car insurance. At the same time, if you have a history of getting into accidents, consider buying more coverage.
Some companies specialize in insuring high-risk drivers. Other companies charge exorbitant amounts to do so, or outright refuse to cover such drivers.
Where do you live?
Each state has their own insurance requirements. At the very least, you'll need the coverage levels required in that state.
Also, certain states have higher insurance rates across the board. According to the III, an average policy in New Jersey costs $1,265.69 per year, the most expensive in the country. But the cheapest state is Iowa, where an average policy is just $599.03 per year. Aside from moving, there's not much you can do
How Much Does Car Insurance Cost?
For many consumers, policy cost is their most important factor. But a cheap policy isn't the best deal if it doesn't provide enough coverage. You also don't want to overpay for more insurance than you need. Keep that in mind when you're comparing car insurance quotes.  
Your exact rates depend on a few things, one of which is your age. Our study on the cheapest car insurance rates found which companies have the best rates for each age group: 
Men
Women
Cheapest Insurance Company For Women
Age
Insurance Company
Average Monthly Rate
18-34
Country Financial
$100
Esurance
$109
Farmers
$114
35-54
MetLife
$96
Farmers
$106
Progressive
$122
55+
The Hartford/AARP
$83
GEICO
$96
Nationwide
$103
Use these example rates as a reference point. But your exact rates will depend on your driving history, car make and model, and where you live.  
Saving Money on Car Insurance
Do you have home, renters, or life insurance? Look into buying your car insurance from the same company. Many companies offer bundling discounts, typically around 10 to 15 percent.   
There many, many other types of discounts out there. It's worth your while to look into them before you settle on a company. For example, some companies will provide discounts for safe drivers. Other companies give discounts for drivers who have not filed many claims. Some companies offer discounts if you have a good credit history. 
Assessing Car Insurance Companies
Now that you have an idea of what kind of policy you're looking for, and how much you can expect to pay in your state, let's talk about how to assess companies. You should check their stability, licensing, and customer complaints.
Stability
Checking the soundness of a possible insurer is an important step. It helps you make sure you're choosing a reliable insurer. You need a provider that will be there for you when you need them most.
When researching a company's background, check reviews on their website. Also talk to clients to get their opinions on the company. Another good idea is to check websites of independent agencies. Standard & Poor's, Moody's, Fitch, and A.M. Best rate companies based on their financial strength and level of credit risk.
The Insurance Information Institute (III) suggests looking at ratings from at least two agencies. Each agency tends to rate insurance companies differently. What's more, each agency uses different rating codes and symbols. It's important to understand what they all mean before choosing an insurer.    
Licensing
You can only buy insurance from a company licensed in your state. Providers must meet specific requirements to sell insurance. 
The National Association of Insurance Commissioners (NAIC) tracks companies licensed in your state. Your state's insurance commissioner can also help find reliable insurers. The NAIC also allows you to read complaints about companies. 
Customer and Claim Satisfaction  
Customer satisfaction should be a top factor when picking an insurer. A great resource is J.D. Power's overall customer satisfaction ranking. They show how the company handles claims, coverage, and customer service. Listening to and settling your concerns should be part of your insurer's value.  
You should also check your state's insurance commissioner website. They track customer complaints across your state. As an example, here is Washington's page. You can see customer complaints per company compared to their market share.
Insurance companies will most likely showcase their most positive ratings. So, it's your job as a consumer to seek out honest customer reviews.  
If you go with a well-known insurer, you might not need to research much. However, there are some large, well-known companies that rank lower than you might think. Because they advertise a lot, they can look more credible than they are.   
If you go with a lesser known provider, you should still do a background check. Insurance companies rarely go under, but it has happened in the past. That's why research and reviews are so important. 
Also, be sure to ask trusted friends and family how they like their insurance company. Find out how much they're paying, whether they've filed a claim, and if they're overall satisfied.
Best Auto Insurance Companies  
J.D. Power bases their ranking on price, coverage, claims, and customer service. These factors are excellent points to judge which companies can offer the best options to fit your needs.
From the J.D. Power 2018 U.S. Auto Insurance Study, here are ten of the most reliable car insurers across all regions of the U.S.     
Make Sure You Buy Enough Car Insurance Coverage
While there is a lot of competition to provide low-cost insurance, policy prices can still be on the high side. This can naturally lead to wanting to stay with the minimum required coverage. While this may seem best in the short term, a serious accident can show the error of that way.  
Minimum coverage only comes with liability insurance. It pays for damages you cause to other people and their property. However, it does nothing to cover your damages or medical bills. If you only have minimum coverage and you cause an accident, your expenses are out-of-pocket.  
To start, minimum coverage does not include collision or comprehensive coverage. Collision coverage takes care of damages to your car after an accident. Comprehensive takes care of damage that only involve your car. This includes events like disasters, theft, and vandalism.  
If you're in an accident and the other driver has little or no insurance, you might have to pay for your repairs. Uninsured and Underinsured insurance is available to provide a buffer in this type of event.  
If you're injured in an accident and only have minimum coverage, the hospital bill could break the bank. Medical payment coverage and personal injury protection are there to take care of medical costs. 
Also, it's a good idea to boost your liability levels. Minimum coverage is just that – minimal. It's really easy to max out your liability coverage after an accident.
Choosing a Car Insurance Agent  
Picking the right insurance company is tough. With so many companies out there, it can be hard to find your best option. Luckily, there are people whose job it is to help meet your policy needs. There are different types of agents that can help you, and each come with pros and cons.  
I. Captive Agent  
A captive agent represents one company and their products. They're good if you found an insurer but aren't sure about policy type.  
II. Independent Agent  
 An independent agent represents many companies and their policies. These agents are great if you want to explore a wide range of options.  
III. Broker  
A broker is someone who isn't affiliated with any company. He or she can help you find the best policy across companies. Brokers tend to have broad experience due to their training.  
IV. Direct Provider  
 A direct provider works with you with no agent involved. This way you can negotiate directly with a provider.  
Deciding which type to use depends on a few things. Do you have a specific company in mind? Or, do you want to explore your options? The best way to save money is to compare quotes from multiple companies.  
ABC: Always Be Comparing 
Once your agent has figured a quote for you, don't pull the trigger just yet. The insurance business is very competitive. For this reason, you should check and compare the quote with other insurers. QuoteWizard can help you with that. We make it easy to quickly compare quotes from top insurance companies.
When your policy comes close to renewal time, take time to see what else is available. Insurers are updating their policies all the time to stay at the front of the pack. Even if one company didn't suit your needs the year before, they may have upped their game in that time. 
A good quote not only provides you with a good policy, but it can also be a bargaining chip. Use it to compare quotes with a few different providers and find the plan that's right for you.
QuoteWizard.com LLC has made every effort to ensure that the information on this site is correct, but we cannot guarantee that it is free of inaccuracies, errors, or omissions. All content and services provided on or through this site are provided "as is" and "as available" for use. QuoteWizard.com LLC makes no representations or warranties of any kind, express or implied, as to the operation of this site or to the information, content, materials, or products included on this site. You expressly agree that your use of this site is at your sole risk.