How to Buy Car Insurance Step 2: Talk to Several Agents
After you decide how much and what types of car insurance coverage you need, it's time to find the best rates.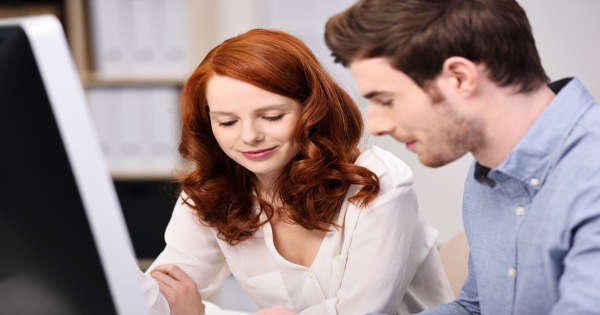 Why Shopping Around is So Important
Many drivers assume that if one company is currently the cheapest, it will always be the case. If you have had a good experience at a good price with them, then why not stick with what you know?
The answer is that there is simply no such thing as a "cheap" or "pricey" insurance company. Every carrier has a different pricing model that can greatly affect the price you are quoted from year to year. One carrier's policy may have been great for you before you had a life change, but not so much anymore.
For example, if you recently were married or traded out your old car for a nicer vehicle, the company insuring you before may no longer be the best equipped for meeting your current needs. The only way to know for sure whether you are getting the best car insurance rates is to regularly compare rates from multiple insurance carriers.
Understanding the Difference Between Car Insurance Agents
Before you begin shopping around, you should know exactly which services you are getting from an insurance agent. There are two main categories of insurance agents: captive and independent. Each one offers their own positives and negatives. Deciding which one you will use can ultimately shape your insurance buying experience.
Captive Agents
Captive agents work for only one car insurance company. With some companies they are employed as subcontractors, with others they are direct employees.
Pros
A captive agent will have intimate knowledge of the products that their company sells. They can find you a policy that fits your exact needs, or at least the closest one their company can offer. They may be more aware of discounts and offers that could make your life easier. For example, they may encourage you to sign up for an auto-debit six-month plan that offers significantly reduced rates for the same coverage.
Captive agents will be better equipped to answer questions about the specifics of any given policy. You will have clearer, more accurate answers as to what incidents are covered and what the exceptions may be.
Additionally, larger car insurance agencies that use captive agents are often easy to get in touch with. You can call a 24/7 hotline to speak with a representative, or leave your name and number for your agent to get back to you as soon as possible.
Cons
Since captive agents work for one company, they will not be able to tell you whether other carriers have better or cheaper policies for your particular needs. They may also be more selective about the information they share with their clients so as to not make their employers look bad.
For instance, if a particular carrier is very choosy about paying out for a specific situation, for instance, hailstorms, the captive agent will probably not readily tell you about the frustration other clients with hail claims have experienced.
Many captive agents get paid bonuses or commissions for selling certain insurance products. They could possibly pressure you into signing up for coverage that you really do not want or need, but that would earn them more money. That said, signing clients up for products they will not need is generally frowned upon. A car insurance company's reputation depends on genuinely satisfied customers.
Independent Agents
Independent agents work for a privately-owned insurance brokerage company. They serve a smaller pool of clients and can offer them a wide range of insurance products from many different companies.
Pros
Independent agents are best at providing an array of insurance policies for their clients. One client may be able to get life insurance, home insurance, flood insurance and car insurance all from the same agent. This is not always true of captive carriers or agents, who may not sell all of the types of insurance, or who may not have all of the necessary licenses.
When it comes to shopping around, an independent agent will do most of the legwork for you. You can let them know your price range and preferable terms, and they will set to work gathering quotes from insurance companies for you.
One of the best benefits of working with an independent agent is that you are usually establishing a long-term relationship. They can switch over your policy from company to company when you decide your needs have changed. They can also keep you informed of new products that could simplify or reduce your insurance expenses. While they may receive commissions from time to time, these are usually not enough incentive to steer their clients towards a product they would not benefit from.
Additionally, an independent agent can often fight harder for you when it comes time to settle your claim. Not being an employee of the car insurance company means that they are willing to play hardball to keep their client happy.
Cons
An independent agent may not have as much insight into a company's practices as a captive agent could. Their lack of "insider" knowledge can also hurt their ability to find the perfect policy or discounts that a company offers.
Another drawback is that independent agents often take longer to manage your policy. They may also be less available outside work hours than captive agents. This means you may to have to wait to file a claim in some situations.
Finally, independent insurance agent services tend to be slightly pricier than a captive agent's since you are billed on top of your premiums to pay their salaries.
Choosing Between a Captive and Independent Agent
Keep in mind the pros and cons when evaluating their respective services. Captive agents are more representative of the company as a whole rather than the individual service you receive from that particular agent. Weigh the cost more heavily when you talk to a captive agent, and do not base your decision on his or her demeanor.
When talking to independent agents, remember that they may not have been able to find everything you need in the time you gave them. Weigh service more heavily when shopping through them, since that individual agent will be the one providing you with most of your insurance experiences. If you like the independent agent but not the products, give them a second chance and ask if they can locate something else for you.
Keeping these criteria in mind can help you find the best agent for you when shopping around for car insurance.
What to Talk with Your Agent About
Think about your expectations when you are talking to the agents. For example, how would you like to pay for your policy? Some companies will quote you a low 6-month rate, but charge you a fee for each transaction if you would like to split it up. If you want to pay month-to-month, make sure you are not getting hit with fees you were not expecting.
Another conversation to have is about how much coverage you need. Some states require minimum liability insurance amounts that are far too low to be practical. Inquire about the cost of additional liability coverage. You will want to know whether it includes both property damage liability and bodily injury liability coverage.
Depending on the state you live in, you may have a "no-fault" liability policy that will cover your own damages and injuries should you be in a wreck. If that is the case, establish what sort of coverage you would be entitled to.
Deductibles are important as well. Ask how the insurance company assesses deductibles, and if raising your deductible makes sense.
You should also ask about bundling coverage. You may be able to add comprehensive coverage for only a slight increase in your premiums. You may also be able to purchase home owner's insurance along with auto insurance from the same company and receive a discount.
Other Questions to Ask an Agent
Never assume anything about your policy, even after you have read it in full. Ask as many questions as you can before signing on the dotted line.
There are many great questions to ask an insurance agent before buying a policy, including:
Are there any discounts that I might be able to receive? Check out our article about 11 ways to save on car insurance for some ideas.
Are there any exceptions to the policy coverage? For example, some comprehensive insurance policies may not cover hit and runs.
If I need repairs, does this pay for Original Manufacturer Parts (OEM) or aftermarket parts?
What if I want to cancel my policy?
What is the typical claims process? How long does it take, and how close will my settlement be to a typical repair cost?
Are there fees or penalties for late payments?
Who does my policy cover? Can other people drive my car? Are my passengers covered if I wreck?
Does my policy cover other cars I drive? What about rentals?
Are legal fees included as part of my coverage if I get sued?
Am I allowed to use my policy for work travel, such as regular site visits or delivery runs?
Does my policy include any automatic coverage, or do I have to purchase them separately? These include:

Uninsured/Underinsured Motorist coverage
Vehicle rental reimbursement
Towing/storage coverage

When would my vehicle be totaled? Am I able to purchase the vehicle back from the company if this happens?
The Bottom Line
Make sure that you find an insurance agent that is knowledgeable, helpful, and personable. It's important to feel like you can come to them if you have questions or concerns regarding your policy. Click here to get a car insurance quotes comparison from friendly, licensed insurance experts.
Also, try to take detailed notes about the policies the agents are offering. If you ask, they should be able to email you a copy of your policy so that you can easily compare it with the other contenders.
How to Find the Best Car Insurance:
Step 2: Talk to Several Agents
QuoteWizard.com LLC has made every effort to ensure that the information on this site is correct, but we cannot guarantee that it is free of inaccuracies, errors, or omissions. All content and services provided on or through this site are provided "as is" and "as available" for use. QuoteWizard.com LLC makes no representations or warranties of any kind, express or implied, as to the operation of this site or to the information, content, materials, or products included on this site. You expressly agree that your use of this site is at your sole risk.