How to Buy Car Insurance Step 3: Choose the Best Policy
When it comes to car insurance, the cheapest quote does not necessarily offer the coverage you really need. Find out why in the third step of our guide to buying car insurance.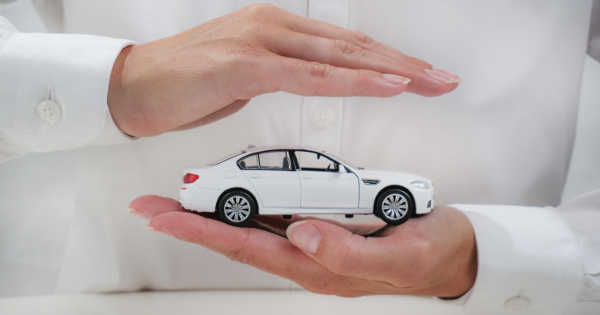 Most drivers are looking to spend as little money on car insurance as possible. While wanting to save money on your car insurance makes perfect sense, you need to make sure that you have adequate coverage too.
Consider the following example:
Example Insurance Quote Comparison

| Company | Liability Limits | Collision Deductible | Comprehensive Deductible | 6 Month Premium |
| --- | --- | --- | --- | --- |
| Allstate | 100/200/100 | $500 | $100 | $798 |
| Liberty Mutual | 100/200/100 | $750 | $150 | $648 |
| Mercury | 15/30/5 | N/A | N/A | $213 |
The table above contains examples of car insurance quotes. Looking only at the prices of these policies tells a different story than comparing their coverage. Based on price alone, the Mercury quote is by far the least expensive policy.
However, you get what you pay for. This example policy is lacking coverage in many areas. It excludes all optional coverage types. If the car is stolen, hit by an uninsured motorist, wrecked in an at fault accident, or damaged in other ways, such as a windstorm, this policy offers no protection.
Another major issue with this policy is that its coverage limits are very low. One can read the limits as follows: X/Y/Z
X = Per-person maximum bodily injury coverage in thousands of dollars
Y = Per-accident maximum bodily injury coverage in thousands of dollars
Z = Per-accident maximum property damage coverage in thousands of dollars
A Property Damage Liability limit of $5,000 per accident is grossly inadequate. All it takes is a minor fender-bender with a nice enough car to cause $5,000 worth of damage. If you were found to be at fault in an accident that totaled a $50,000 car, your insurance would only pay $5,000 and you would likely be sued for the remaining $45,000.
The same goes for the paltry Bodily Injury Liability limits. Medical expenses have skyrocketed since many states set their minimum coverage amounts decades ago. In many cases, a single person's injuries amount to well over this policy's limit of $15,000 per person. If several people are injured in a car accident, the set limit of $30,000 to cover all medical expenses is also not enough.
Why You Should Have More Than Minimum Coverage
In the above example, the Mercury policy provides the minimum liability coverage required to drive in New Jersey. As you can see, the 15/30/5 coverage does little to protect you from the actual costs of an accident.
There are several other states where it's risky to purchase only the minimum liability insurance:
Arizona — 15/30/10
California — 15/30/5
Connecticut — 20/40/10
Delaware — 15/30/10
Florida — 10/20/10
Hawaii — 20/40/10
Massachusetts — 20/40/5
Ohio — 12.5/25/7.5
Pennsylvania — 15/30/5
Take, for example, Massachusetts. The bodily injury coverage limits are barely higher than New Jersey's. In addition, the property damage coverage is tiny.
States like Massachusetts, New Jersey and California all have affluent areas with a high concentration of expensive vehicles. Imagine driving behind a brand new BMW 7 Series while trying to merge onto the Massachusetts Turnpike. Suddenly, the driver taps their brakes and you slam into them. Since you rear ended them, the accident is your fault.
Even if you were driving at a moderate speed, the BMW's taillights are shattered and the rear trunk is bent in. The axle may even have alignment problems now. All of these problems may be minor on a ten-year-old Honda. On a shiny new BMW, the repair costs could be thousands of dollars. You have to consider that someone who could afford a new 7 Series could probably also afford a skilled attorney. You can now see why minimum coverage can sometimes be almost as bad as no coverage at all.
Uninsured/Underinsured Motorist Coverage
Even if you purchase the minimum liability coverage your state requires, there will be some people who don't. If an uninsured driver hits you, and you only have liability coverage, you will have to pay to repair the damage yourself.
With uninsured motorist coverage, you can have a policy that kicks in when such a driver does hit you. This type of policy behaves similarly to liability coverage, only it protects the policyholder.
Similarly, if the driver who hit you did have the state minimum coverage but it was not enough to pay for the damages, underinsured motorist coverage pays for damage that exceeds the minimum coverage. With this type of policy, you can live in a state like California and still protect yourself from drivers with the bare minimum $5,000 of property damage liability coverage.
Comprehensive and Collision
Liability insurance covers other people in the event you cause an accident, but you'll probably want some coverage of your own. Vehicles are major investments and not something we are keen to replace at the drop of a hat.
Collision insurance protects you in the event that you get in a wreck that was your fault. The policy will pay up to the maximum coverage amount, minus the deductible.
Comprehensive insurance covers most other types of damage that can happen to your car. Anything that was beyond your control and not the fault of another driver is covered by this type of policy including:
Severe weather damage
Falling damage from branches
Broken glass
Fire
Theft or vandalism
Animal impacts, such as deer
Not every policy covers all of these situations; some cover many more. The sheer variety of policy coverage is why speaking with an insurance agent and reading the fine print of your policy is crucial. Compare quotes from multiple companies to find the lowest comprehensive and collision insurance coverage rates.
Deductibles
Another factor to consider when choosing a policy is how high of a deductible you'd like. Deductibles essentially rule out coverage for low-cost repairs such as a broken mirror. The higher your deductible is, the less sense it makes to file a minor claim.
More importantly, higher deductibles equate to lower premiums. As you can see from the table above, the example Allstate and Liberty Mutual policies have the exact same coverage. However, a minor difference in deductible amounts can mean a difference of over $300 per year in premiums.
Some Illustrative Examples
Francine lives in Cleveland, Ohio but purchased more than the state minimum coverage. She rear ends someone at 13MPH who happens to have a history of spinal injury. Despite the low speeds, they are in pain and rush to the ER.

If her liability insurance only included the state's minimum coverage, she would have been taken to the cleaners to pay for their medical expenses. Fortunately, she has extra coverage to pay the difference. Her older vehicle only broke a single headlight, which costs about $200 to replace. Since her collision deductible is $250, she doesn't bother making a claim and her insurance premiums do not increase as a result.
Jim lives in Vidalia, Georgia. He added comprehensive coverage to his liability policy for less than $100. Since his farm truck is only worth $7,500, he didn't buy collision coverage.

While driving one night, a deer jumps out and smashes the front end of his truck. Since his comprehensive covers his vehicle and the repairs are around $4,000, he is able to total the vehicle and get money to replace it with a similar vehicle.
Eloise lives in Miami, Florida and has a history of expensive accidents. She opts for a large liability coverage amount and collision insurance to pay for her Lexus in the event of another wreck.

One day, a hurricane strikes and she has to evacuate, leaving her car behind. When she gets back her entire street, including her car, is flooded. Since Eloise did not have comprehensive coverage, she must now pay the cost of replacing her Lexus out of pocket.
How to Find the Best Car Insurance:
Step 3: Choose the Best Policy
References:
QuoteWizard.com LLC has made every effort to ensure that the information on this site is correct, but we cannot guarantee that it is free of inaccuracies, errors, or omissions. All content and services provided on or through this site are provided "as is" and "as available" for use. QuoteWizard.com LLC makes no representations or warranties of any kind, express or implied, as to the operation of this site or to the information, content, materials, or products included on this site. You expressly agree that your use of this site is at your sole risk.