How to Find the Right Car Insurance Step 1: Assess Your Needs
We want this to be a start-to-finish guide for people who are unfamiliar with car insurance and want a thorough overview of the subject. Buying car insurance doesn't have to be confusing. As long as you understand how policies work and which types of coverage you need, you can be confident about your insurance purchase. Ideally, by the end of the guide you will be able to select the right policy for you, at the right price.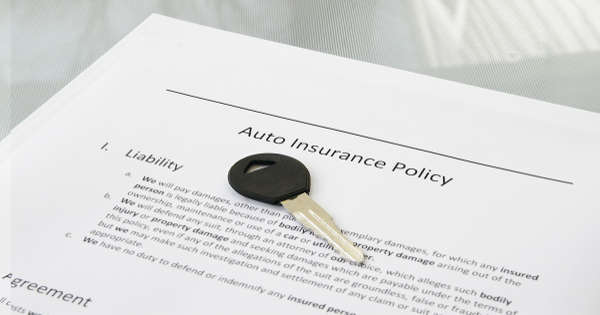 State Required Minimum Coverage
Some types of car insurance coverage are optional, while other types are required by law. At the very least, you must buy the minimum amount of liability insurance that your state requires.
Driving without car insurance or without proof of insurance could result in a citation. Failing to provide proof of insurance if the police pull you over can give an officer grounds to fine you.
If you don' have car insurance at the time a police officer pulls you over, you could face fines of $200 to $1000 or more and a suspended license for 60 to 90 days. Repeat offenders could face up to 12 months of jail time.
These penalties are one of the major reasons you need to have liability insurance. Some state DMVs monitor which drivers have let their policies lapse. If the driver doesn't provide proof of a new policy within 30 days, the DMV will suspend their registration. The owner must then pay a fine to reinstate the vehicle's registration.
If a driver does provide proof of insurance to the DMV, but has had a lapse in insurance of 10 or more days, the DMV will assess a small fine. However, these penalties are minor compared to what can happen if you do not have enough liability coverage.
How Liability Insurance Policies Work
Each state has its own minimum liability insurance requirements, expressed in a way that looks almost like a calendar date. For example, Florida's minimum requirements are 10/20/10.
Each number represents "thousands of dollars' worth of coverage." The first two numbers indicate the coverage limit for personal injury, with the first number being the per-person amount and the second being the per-accident amount. The last number indicates the coverage limit for property damage.
Therefore, if someone bought the bare minimum coverage in Florida and they were at fault in an accident, their car insurance policy would be able to pay:
Up to $10,000 per injured person for medical expenses
Up to $20,000 medical expenses total for that accident
Damage to the other driver's vehicle or property up to $20,000
These numbers may seem like a lot, but they can pale in comparison to the costs of a typical car accident. Having enough coverage to cover costs like this is far cheaper! Compare quotes for liability insurance coverage from multiple companies to find out how much cheaper.
Why Minimum Liability Coverage May Not Be Enough
According to the risk assessment firm Verisk Analytics, the average liability claim for an injury from a car accident was $14,653. This means that if you live in Florida, buying only minimum coverage might put you at risk.
The $20,000 per-accident limit for medical expenses is easy to exceed when there are more than two people in a vehicle involved in an accident. If a driver crashes into a car containing four people, and each of these people has a medical claim of $10,000, only the first two will be covered by the at fault driver's policy. How do the rest of the people get their money? Why, by suing of course!
The dollar value of the settlements of car accident cases in the US is in the billions of dollars per year. These numbers are skewed by large settlements worth millions of dollars, usually stemming from paralysis, death, or other extreme consequences of a crash. While a definitive "average" car accident injury settlement is hard to calculate, states such as Maryland have calculated figures of around $15,000 to $35,000 per lawsuit.
Newer luxury vehicles often have values of $50,000 or more. Because of this, there is a strong incentive to increase your liability coverage beyond the state minimum. A large increase in coverage often produces only a modest increase in rates. Ask your insurer how you can get more bang for your coverage buck.
How Much Liability Coverage Do I Need?
The amount of liability coverage you should keep depends on your risk of claims. Higher risk environments mean that you are more likely to benefit from higher liability coverage. Such high-risk situations may include:
Frequent long distance travel
Daily commutes of more than 15 miles each way
Frequent use of high-speed roadways, such as interstates, where a collision is more likely to cause severe injury
Living or travelling in an area with a high concentration of expensive vehicles
A history of being nervous or making mistakes in driving situations
A general risk averse attitude, where paying more for car insurance is better than the prospect of being sued following an accident
If these situations do not apply to you, or if you have reason to believe that your risk of being in an accident is low, then the state minimum may actually be enough. Always assess the costs of premiums versus the risk of expensive injury or property claims when deciding how much liability coverage to buy.
Keep in mind that you may also qualify for an Excess Liability policy, or "Umbrella Policy" as it's commonly called. Umbrella policies are usually only available if you insure your home and vehicle with the same carrier. This policy increases the amount of liability coverage for injuries resulting from car crashes or accidents on your personal property to as much as a million dollars or more.
"Tort Law" States vs. "No-Fault States"
Twelve states have adopted a "no-fault" car insurance system. The intent is to decrease the amount of time and money spent on crash investigations, legal proceedings, and insurer overhead by expediting the claims process and reducing lawsuits. A drawback is that accepting a settlement from an insurer in these states may completely waive your right to file a lawsuit.
In tort law states, the insurance of the driver determined to be at fault pays the claims of the other parties injured in an accident. If you live in a "no-fault" state and are involved in an accident, your liability policy will cover your own bills, regardless of who was at fault. You may want to add other types of coverage to your policy, like the ones below, to protect yourself from other risks.
Personal Injury Protection (PIP) — This aspect of a "no-fault" liability policy covers medical expenses for the policyholder in the event of an accident. The coverage for some policies extends to passengers. Some PIP plans may also cover other related costs. PIP is a required component of liability coverage in most "no-fault" states
Medical Payments (MP) — Almost identical to a PIP policy, in many states the terms are interchangeable. Some states make Medical Payments coverage optional
Residual Bodily Injury Coverage — Extends the amount of coverage available should your PIP or Medical Payments coverage reach its limit
Covering Your Own Costs
States require liability car insurance because the medical and legal costs resulting from an accident can be huge. When an at fault driver is unable to pay these costs, the financial burden can often shift to the state. In short, liability insurance is in the interest of society.
What about your own financial interests? A car can be a major investment. Having tens of thousands of dollars literally go up in smoke can set someone back financially for years.
Because of this danger, auto insurance companies offer additional policies that can help cover the costs of repairing your own vehicle or receiving medical care in the event of an accident. Keep in mind that these costs are covered even in the event that you are at fault in the accident, or if you were the only person involved. Let QuoteWizard help you save money on your car insurance by finding you the cheapest quote!
Comprehensive Insurance
Comprehensive car insurance coverage protects your vehicle from damage due to "circumstances beyond your control." These types of circumstances involve situations where your error or another error wasn't the cause of damage to your vehicle. Every comprehensive policy is different, but most generally cover incidents like:
Weather-related incidents such as storms, hail, earthquakes, hurricanes, etc.
Damage caused by impacts with animals like deer
Damage from falling objects like trees or heavy branches
Theft or vandalism
Fire
Since comprehensive coverage is so broad, and the covered events are so unpredictable, many drivers can benefit from including comprehensive coverage in their policy. Comprehensive coverage can especially benefit people who:
Live in an area prone to severe weather like "Tornado Alley" or the Gulf Coast
Live in an area where deer crossings are likely
Live in a city with a high incidence of vehicle theft or vandalism
Have an expensive, exotic, or classic vehicle where even minor repairs could be expensive
The only people that may not benefit from comprehensive insurance are those who have cars where the cost of repairs would exceed the vehicle's value.
Keep in mind that if you are leasing a vehicle or financing a vehicle through a lender, comprehensive insurance may be required to shield the "true" vehicle owner (the lender) from risk.
Collision Insurance
Collision car insurance covers damage to your own property if a collision is "your fault" or took place without any drivers around. If you spill hot coffee in your lap and veer into a telephone pole, collision insurance will be the only way to have the resulting repairs covered. Likewise, if you misjudge a turn and crash, your liability insurance will (in most situations) cover the other driver but not your own vehicle, which requires a separate collision policy.
Buying collision insurance is a luxury product of sorts. You'll want it when you own a vehicle that would be expensive to repair or replace, but not for the average older vehicle with more than 80k or so miles.
Always calculate the Actual Cash Value (ACV) of your vehicle when making the final decision. If your premiums for a year or two of collision coverage exceed the value of the vehicle, then the extra coverage probably is not worth it. On the other hand, if you bought a 10-year old Mercedes or BMW, parts for repairs can be quite expensive despite the age of the vehicle.
The Deductible Dilemma
When you file a claim that isn't covered by anyone else's liability policy, you usually have to pay a deductible. A deductible is a small portion of the costs that the policyholder is responsible for before the rest of the insurance kicks in.
Typical deductibles range from $200 to $3,500, but they can go even higher. Other things being equal, the higher your deductible, the lower your premiums. Settling on a deductible becomes a trade-off. You can pay less up front but risk higher costs overall, or you could pay higher premiums and have next to no costs in the event of a claim.
Making this choice requires you to ask yourself what type of events you want covered. Since a high deductible policy is cheaper, one could often increase the coverage and pay almost the same price as a low-coverage, low-deductible policy. Conversely, a person who buys a high deductible, high-coverage policy would only file a claim if the vehicle damage exceeds the deductible amount. A person who pays low deductibles would claim almost any damage since their out-of-pocket costs would be low.
Deciding on a deductible comes down to how much risk you want to avoid by paying higher premiums. Perhaps you would rather only have coverage for a major, expensive claim? You could always set aside savings to pay for a high deductible, rather than paying premiums upfront for coverage you may never end up using.
Totaled
When the costs of repairs exceed a large portion of a vehicle's value, the insurance company will declare the vehicle a "total loss," commonly referred to as "totaling" the car. This action means they take possession of the car rather than paying for expensive repairs. The threshold for totaling a vehicle varies by state, but it typically ranges from 75% to 90%.
Other Types of Special Policies
There are many other types of insurance policies available for your vehicle. Here are some of the more relevant ones:
Over-Insured?
A driver can end up with too much car insurance, particularly if they are insuring a less expensive vehicle. Even with a valuable vehicle, the premiums can start to outweigh the actual financial risks the driver is trying to prevent.
A good rule of thumb is first to determine how long you plan to keep your vehicle. Then, multiply the premium costs during that time. If the premiums exceed the vehicle's value, or how much you would be willing to spend on maintaining the vehicle, then the costs are too high. Consider lowering your coverage, raising your deductibles, or paring down unnecessary options like rental car reimbursement.
Summary and Some Helpful Examples
State minimum insurance coverage fulfills your legal obligations, but does very little to protect you from financial risk. If you are willing to assume the risk of having to repair or replace your car, your insurance bills will always be lower.
Here are a few different scenarios that illustrate the decision of how much coverage to buy:
Alan and Rachel, a married couple, share a new car worth $20,000. They want to make sure that if anything happens to their car their insurance company will replace it, but they want to keep their premiums low. After shopping around, they are able to buy a policy with collision, comprehensive and uninsured motorist coverage that is still affordable because they chose a $1,500 deductible
Jeff owns an older car he needs to insure. Since his car is worth about $3,000, he decides to buy only liability coverage. If anything happens to his car, he will not get anything from his insurance company, but he saves money on his monthly premiums
Stephanie is paying off a car she bought last year. The bank requires her to buy collision and comprehensive coverage because the bank technically still owns the car and wants to protect their investment. Because she doesn't want a deductible larger than $500, her premiums are relatively high
You have to decide which risks you want to be responsible for and which risks you want your insurance company to cover. Policies that protect you from anything bad that could ever happen to your car (accident, theft, fire, flood, deer, hail, falling trees, grizzly bear attack, meteor, etc.) are more expensive on a monthly basis, but you will not have unexpected out-of-pocket costs.
How to Find the Best Car Insurance:
Step 1: Assess Your Needs
QuoteWizard.com LLC has made every effort to ensure that the information on this site is correct, but we cannot guarantee that it is free of inaccuracies, errors, or omissions. All content and services provided on or through this site are provided "as is" and "as available" for use. QuoteWizard.com LLC makes no representations or warranties of any kind, express or implied, as to the operation of this site or to the information, content, materials, or products included on this site. You expressly agree that your use of this site is at your sole risk.