How to Find the Best Car Insurance Step 4: Closing the Deal
Now that you have received multiple car insurance quotes, compared coverage and rates, it is time to pick your policy.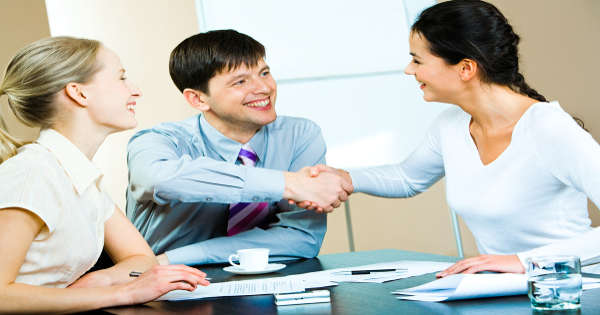 After you've received multiple quotes, compared the coverage levels, and picked the right policy, you're nearly done. Now, you will just have to make some decisions about paying for and renewing your policy.
You should select a billing cycle that works best for you, such as month-to-month, six months at a time or even longer. You can usually get a discount by pre-paying six months or a year, rather than paying your premiums monthly. This is also a good time to enroll in automatic billing or electronic payments, and set up how you would like the renewal process for your policy to work.
Avoiding Policy Lapses
One of the most important aspects of state mandated insurance is that you cannot allow a gap in coverage of more than 10 days. Avoiding this problem can be tricky, especially when you are signing up for a completely different insurance policy, or switching to a new carrier.
You should always cancel the plan outright if you're getting rid of the car that was covered by the policy. For example, you will want to completely cancel a policy if:
You are selling your car
Your car is getting completely restored, significantly increasing the value
You are no longer planning on driving your car on public roads
You intend to donate your car
If these situations do not apply to you, then cancelling your policy may not be an ideal option. Instead, you can switch carriers but keep the rough outline of your policy. This action takes less paperwork and less effort overall. Even if you have major life changes, you can still switch over your policy in most situations, such as:
Moving to a new area where your old provider is no longer available, or they are no longer the cheapest option
Getting married and wanting to share a policy with your spouse
The unfortunate death of someone who was covered on your policy
You are unhappy with the service of your current car insurance provider
All of these situations may allow you to modify your existing policy or craft a new policy. If the above situations apply, compare quotes from multiple companies to ensure you're getting great rates on your insurance policy.
Cancelling a Policy
In the event that you're still actively using the insured car but still want to cancel your existing policy, you should sign up for new insurance first in most situations. This action may create a brief overlap, but it is better than being without coverage for several days. Remember that driving without insurance can mean:
Court fines, penalties or even license suspensions should you get pulled over
Full liability for any property damages or personal injuries you cause if you get in a wreck without liability coverage
Possibly marking yourself as high-risk, increasing your premiums in the future
To avoid these problems, work out the details of your new policy first. Then, contact your old carrier and use the following steps:
1. Set a Date for Ending the Policy
Always be sure to let your old car insurance company know that you intend to cancel your existing policy. Not only does this help get everyone on the same page, but it also gives the company one last chance to offer you a special discount or a revised policy that could work out better for you.
Simply ignoring your payments and cutting off contact with your old carrier is a terrible idea. They will still send you bills. After a while, they will try to reach you through phone calls and letters. Eventually, they will give up but not before marking your account as "non-payment." This designation puts a blemish on your credit history and can hurt your insurance rates in the future.
2. Go Along with Their Procedure
Because every insurance company has a different protocol for cancelling policies, you are going to have to follow their lead. You may need to sign an official company document in person or file a "letter of intent" explaining the reasons you are cancelling your car insurance policy.
Some companies may require you to speak to your insurance agent or a representative before they are willing to let you go. Whatever their established method of handling cancellations, you are going to need to have them walk you through it.
3. Ask if You Could Possibly Get a Refund
If you have already paid ahead for the policy but want to cancel before your coverage period ends, you may be entitled to a refund. Many companies are willing to grant prorated refunds for coverage that you paid for but will not use. Other companies may only do this for you if there are unexpected circumstances, such as the sudden death of someone on the policy. Regardless, asking for a refund is always worth it. Especially if you get back some of your hard-earned money.
4. Contact Any Lienholders
Any time you have an existing loan on a car, you may need extra coverage. Many lenders require comprehensive and/or collision insurance as part of your car loan terms. Let them know that you are switching policies and that you can send them the paperwork for proof soon.
5. Get in Touch with Your Local DMV
Your DMV is in charge of keeping track of who is lawfully insured. Let them know that you have cancelled your old policy and are beginning a new one. Some state DMVs require you to fill out an official form, whereas others will just update their database and wait for the paperwork to come through.
6. Turn off any Automatic Debit Payments
These payments should be discontinued automatically once you cancel, but ensuring that they are properly cancelled is always good for peace of mind.
Proof of Insurance
Most insurance companies will allow you to print a temporary proof of insurance card while the official documents from your new policy are in the mail. No matter what, be sure that you have some kind of proof of insurance with you whenever you are driving your vehicle. You will need it in case you are involved in an accident or pulled over.
Final Checklist
Although you should have everything squared away by now, you may want to run down your typical duties one last time. Here is a checklist to help make sure you didn't forget anything:
After assessing your needs and comparing quotes, select a car insurance carrier and a policy that fits your personal requirements.
Inquire about any available discounts that they have not yet mentioned.
Ask your agent lots of questions, and read the fine print of your policy carefully. Pay particular attention to situations that would be covered and ones that would not be covered. Once you are certain that you agree with the terms, sign the policy.
Determine how long the policy is going to last and how you are going to handle renewal when the coverage period ends.
Provide payment information for billing. Set up any automatic debits or other such systems if necessary.
Get paper proof of insurance and arrange for official copies to be sent to you, your DMV and possibly your car lender.
Work through the details of cancelling your old policy once you are positive that your new one is going to be in effect. Avoid any lapses, especially ones that could last more than 10 days.
Finally, be sure to make a note on your calendar to review your rates before the policy you have just purchased expires. It is likely you will want to renew at the same great rate, but you might be surprised how much rates have changed in just six months.
Purchasing car insurance can seem complicated, but it is something that everyone who wants to drive legally must do. When you use a service like QuoteWizard to compare rates from several different insurance providers, you can confidently purchase a policy that will protect you and your car.
How to Find the Right Car Insurance:
QuoteWizard.com LLC has made every effort to ensure that the information on this site is correct, but we cannot guarantee that it is free of inaccuracies, errors, or omissions. All content and services provided on or through this site are provided "as is" and "as available" for use. QuoteWizard.com LLC makes no representations or warranties of any kind, express or implied, as to the operation of this site or to the information, content, materials, or products included on this site. You expressly agree that your use of this site is at your sole risk.