Does My Car Insurance Cover Me in Canada and Mexico?
Depending on where you live, Canada or Mexico could be closer than neighboring states. This proximity makes them ideal locations for a road trip, but do you need more car insurance before hitting the road?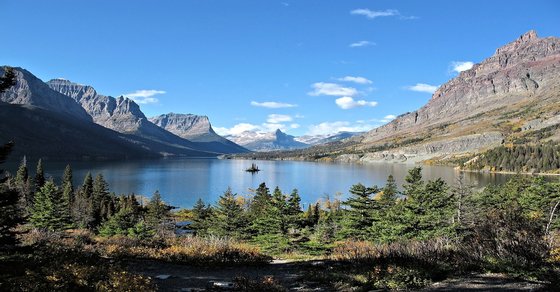 Just as states have different laws when it comes to insurance, insurance requirements also differ in other countries.
Drivers should let their insurance company know where they're going prior to driving in another country. An agent can help the policyholder figure out if they need additional coverage depending on their specific policy.
Mexico
If you're planning a trip to Mexico, you'll need to buy a Mexican insurance policy. No matter how short of a time you'll be driving there, it's important you get coverage. Otherwise, you could face time in jail.
For example, you'll have to get liability insurance from a Mexican insurer in order for it to be valid. This is the minimum amount of coverage required by law. The Mexican police will not recognize your coverage unless it's from a Mexican insurer.
Some U.S. insurers will offer you limited coverage within a certain distance of the border, usually between 25 to 100 miles.  These insurers may also limit the amount of time your insurance is valid to a week or 10 days. The type of limited coverage offered is usually comprehensive or collision. Even then, you'll need liability insurance in order to legally drive in Mexico.
Drivers may want to consider getting additional Mexican car insurance beyond liability coverage. After all, a liability policy only covers damage you cause to another person or car. Similar to the United States, you can purchase different types of car insurance in Mexico.
Drivers can get coverage for the following in Mexico:
Third party liability
Roadside assistance
Legal aid
Bail bond
Theft
Damage to your car
Medical coverage for those in the car
Vandalism
It is recommended that you buy a full coverage policy. This type of policy will include bail bond and legal aid. You'll be thankful you have this coverage if you do end up getting in a crash.
If an accident happens, the police will detain you until it is decided who caused the accident and all payments are made.
Drivers can buy a Mexican insurance policy at the border or in advance online. According to The Huffington Post, the lowest you'll probably pay for liability insurance is $20 a day.
You will likely need to know the following information when applying for insurance:
Driver's license number
Car license number
Car registration information
How long you'll be in Mexico
Why you're traveling to Mexico
VIN number
Year, make, and model of car
Again, it is best to review your policy with your agent before your trip. When driving to Mexico, make sure to bring the following:
Driver's license
Car registration
S. insurance
Mexican insurance policy in car
Passport
According to USAToday.com, the insurance you buy must be specifically for foreign cars. This is also known as tourist car insurance. If possible, get your rate quoted in pesos, as it is usually cheaper than converting the rate to U.S. dollars.  
Temporary Import Permit
According to the Mexican Embassy, in order to travel to Mexico via car, foreigners have to pay a "visitor without permission remunerative activities" fee. This fee is relatively inexpensive at $20.
To bring a vehicle into Mexico, Americans will also need to get a temporary import permit indicating how long they are staying in the country. Drivers can get the permit online at banjercito.com or at the border. You will not be legally allowed to sell your car in Mexico.
You'll have to apply for a permit seven to 60 days before your trip. You can only apply for a permit if the car is registered in your name or a family member such as your parents, children, or spouse.
You'll have to pay $44 for the permit as well as put down a deposit to ensure the car leaves the country. This varies depending on your car year:
2007 and later: $400
2001 until 2006: $300
2000 and earlier: $200
Make sure to bring the following if you plan on getting your permit at the border:
Car registration
Driver's license
Passport
A major credit card
Written permission to drive the car if you're leasing or borrowing it
Driver's License
While your driver's license is accepted south of the border, you may want to consider getting an International Driver's Permit through AAA. This permit translates your driver's license information into 10 different languages, including Spanish.
You'll need to pay the fee of $15 and fill out an application. Along with the application, you'll need two passport photos, as well as your driver's license to apply.  Even if you get this permit, you'll need to keep your American driver's license on hand while in Mexico.
Driving in Mexico
The U.S. Department of State recommends foreigners avoid driving on highways at night while in Mexico. Mexican highways can be narrower and not very well lit. Injuries and deaths from car accidents are more common than in the US.
Signs are also limited when driving, and the ones you do see will be in Spanish. It is a good idea to become familiar with some of the more common Mexican road signs before getting behind the wheel.
Since assaults are common on Mexican highways, make sure to use safety precautions like keeping your windows up and doors locked even when driving.  Also note that turning right at a red light is illegal. And if you're hit from behind, you're still to blame for the crash.
Finally, before entering Mexico or any other country, drivers should check for travel warnings. This way they can see if there are specific areas of the country that they should avoid.
Renting a Car in Mexico
If you're renting a car in Mexico, you'll, once again, need to buy liability insurance at the very least. You may also want to buy supplemental liability insurance. This will cover you for additional liability expenses.
Similar to rental car insurance in America, you can also purchase a loss damage waiver. This waiver (not technically insurance), is an agreement between you and the rental agency. According to SFgate.com, this contract waives much of the cost, in the event the car be damaged or stolen. If you rented the car with a credit card, this waiver may automatically be included.
Check with your credit card company before renting the car to see if there are any specific rules about using the insurance. Most credit card companies require you to refuse the insurance offered by the rental company. You'll also need to pay for the rental in full with your card.
Another product you can add to your policy is personal accident insurance. This pays for injuries to those in the car including payment of medical bills.
Expect to pay around $30 a day for a rental vehicle, despite what you might see quoted online. Some sites might claim rates of only $8 a day, for example, but this price doesn't include insurance costs.
Canada
Americans will generally have an easier time dealing with car insurance in Canada. Your driver's license is accepted there, so you won't have to worry about getting another license. You will need to bring your passport, however, to cross the border. 
If you're visiting the Great White North, you likely won't need to buy a separate insurance policy as long as you're going as a tourist. This is especially beneficial as Canadian insurance can cost a lot more than American policies. If you plan on living there, you'll need to buy insurance through a Canadian insurer.
Remember, if you think you're paying too much for your policy, you have options. To save on car insurance, consider taking a few minutes to compare quotes with different companies to get the best auto insurance rates possible.
Like the United States, drivers in Canada are required to have liability insurance. According to AAA, drivers need to have at least $200,000 in liability insurance in all of Canada. Quebec is the only exception.
In Quebec, a driver would need to have $50,000 of liability insurance. It is best to talk to your agent about your coverage before traveling to make sure you have enough to meet the legal requirements.
In addition, by letting your insurer know your plans ahead of time, they will have time to send you proof of insurance. They may mail you a yellow Non-Resident Inter-Province Motor Vehicle Liability Insurance Card. You can use this to prove financial responsibility. You should let your insurer know at least a few weeks ahead of your vacation so they can mail the card in time.
Make sure to take the following documentation during your trip north:
Passport
Driver's license
Canadian insurance card (Non-Resident Inter-Province Motor Vehicle Liability Insurance Card)
US insurance card
Vehicle registration
If you're renting a car from the United States to drive into Canada, keep a copy of the contract on hand. Canadian law requires that drivers have written proof that they can use the vehicle. This is required even if you're borrowing the car from a friend or relative.
Canadian Driving Rules
For the most part, Canadian driving is the same as driving in the United States. Unlike the United Kingdom, you still drive on the same side of the road. You'll have to wear a seatbelt, and only talk on the phone if you're using a hands-free device. Right turns on red are usually allowed, although some provinces may have different laws.
Road signs, however, will use the metric system. If you're traveling in Quebec, be prepared to look for your destination in another language, since signs will be in French.
Car Rentals in Canada
Since your car insurance generally extends to Canada, you can largely treat renting a car in Canada like renting one in the United States. It's always best to check with your insurer in advance if you have questions about coverage in another country.
In addition, if you plan on using the collision damage waiver you have from a credit card, make sure to read the fine print about any rules about renting cars outside of the United States.
Have more questions? Read our guide to rental car insurance.
Frequently Asked Questions
Q: What documents and information do I need when driving in Mexico or Canada?
A: You'll need several documents when traveling abroad, no matter your destination. Of course, you will need to remember the essentials such as your driver's license and passport.
Beyond that, you should also bring:
Vehicle registration
Copy of American insurance policy
Mexican insurance policy
Canadian insurance card (if applicable)
Temporary import permit (in Mexico)
International driver's license
Leasing contract or written permission to drive the car (if renting or borrowing a car)
Q: Do you need car rental insurance in Mexico?
A: Yes, you will need to buy insurance if you rent a car in Mexico. Mexico requires that drivers have liability insurance, including foreigners. Expect to pay at least $20 a day for this coverage. You may also want to buy extra insurance to protect against damage to your car.
Your credit card company may offer this type of coverage for free through a loss damage waiver. Check with your company about any restrictions for using it outside of the country.
Q: How can I save on car insurance in Mexico?
A: One way to save money on car insurance in Mexico is to ask for your rate in pesos rather than U.S. dollars. Another option is to shop around with different insurers to find the lowest rate.
Of course, reducing the amount of coverage will always lower costs, but this isn't always the best idea. At the very least, you'll need to have liability insurance to drive in Mexico. Full coverage is recommended for maximum safety.
References:
QuoteWizard.com LLC has made every effort to ensure that the information on this site is correct, but we cannot guarantee that it is free of inaccuracies, errors, or omissions. All content and services provided on or through this site are provided "as is" and "as available" for use. QuoteWizard.com LLC makes no representations or warranties of any kind, express or implied, as to the operation of this site or to the information, content, materials, or products included on this site. You expressly agree that your use of this site is at your sole risk.