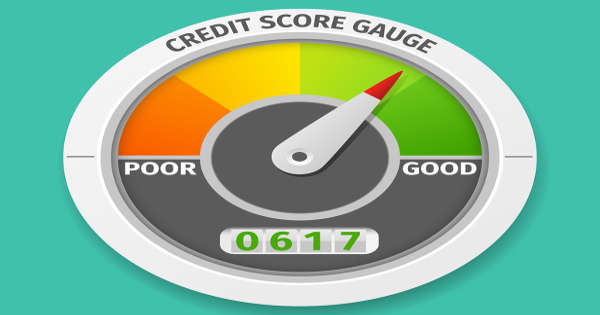 Did you know that in addition to having a credit score, people who purchase car insurance also have an insurance score? An insurance score is a rating, like a credit score, that's calculated by insurance companies. They use it to predict how likely it is that a customer will file a claim.
How insurance scores are calculated
The criteria for calculating a consumer's insurance score varies by insurance company. Each insurer uses its own method to compute scores. However, the most common factors used include:
Length of your credit history
Your payment history
Amount of outstanding debt
Available credit
Monthly account balances
Amount of revolving credit versus the amount of loans
A high number of credit inquiries
Get affordable car insurance quotes even for people with bad credit scores in seconds!
Compare and save.
Click Here to Begin
The relationship between credit scores and insurance claims
Why do insurance companies use insurance scores to determine their rates? The most commonly used justification points to studies that show a positive association between credit scores and the likelihood and number of insurance claims filed. And arguments are made that for those with poor credit, they may be more likely to file a claim because they lack the resources to pay for repairs on their own.
The University of Texas reviewed over 175,000 auto insurance policies in 2003. They found a relationship between elevated insurance losses and higher claim payouts with lower credit scores. They drew the conclusion that those with a lower credit score presented a greater risk to auto insurers.
Additionally, the Federal Trade Commission (FTC) came to similar conclusions in their independent study used to shed light on the relationship between risk and credit history. The FTC's study found that insurance scores based on credit history are an effective predictor of risk to insurance companies.
The Insurance Score Controversy
Digging deeper into the car insurance industry's reasoning, if they're able to keep people from qualifying for the best price because they're basing it on credit scores, it keeps profits up and helps justify higher premiums. This has led consumer advocates to label the insurance industry's scoring practices as unfair. It benefits those with good credit while negatively affecting low-income drivers who would benefit the most from lower rates.
Legislatures in California, Massachusetts and Hawaii have laws on the books that ban insurance agencies from using credit as a factor in determining car insurance rates. Moreover, a few insurance companies don't use credit as part of their underwriting process.
Therefore, whether you're a good driver with great credit or some credit issues, finding a policy with one of these insurance companies could save you hundreds of dollars.
Frequently Asked Questions
Q: How much can a good insurance score reduce your rates?
A: A clean driving record and good insurance score can lower your rates a lot. Request a quote, compare rates and see how much you can save with a good insurance score.
Q: How do companies obtain my insurance score?
A: Insurers gather information about you to compose your score. They get information about you from different agencies. One database that many insurers use is CLUE report or the Comprehensive Loss Underwriting Exchange. They also use the Automated Property Loss Underwriting System (A-PLUS). FICO, TransUnion and LexisNexis are also used.
Q: What is a good insurance score?
A: Each company will use different standards to determine insurance scores. However, many experts suggest you stay in the mid-700s and above range. According to most agents, a bad one would be anything below 500.
Q: How can I increase my insurance score?
A: Just like increasing a credit score, you can increase an insurance score the same way. You can start by paying your bills on time, or make sure you keep paying your bills on time. Reducing the number of claims you file will also help.
References:
QuoteWizard.com LLC has made every effort to ensure that the information on this site is correct, but we cannot guarantee that it is free of inaccuracies, errors, or omissions. All content and services provided on or through this site are provided "as is" and "as available" for use. QuoteWizard.com LLC makes no representations or warranties of any kind, express or implied, as to the operation of this site or to the information, content, materials, or products included on this site. You expressly agree that your use of this site is at your sole risk.