Car Insurance Shopping FAQ
QuoteWizard provides answers to Frequently Asked Questions about car insurance to help you get the best rates on a policy that's right for you.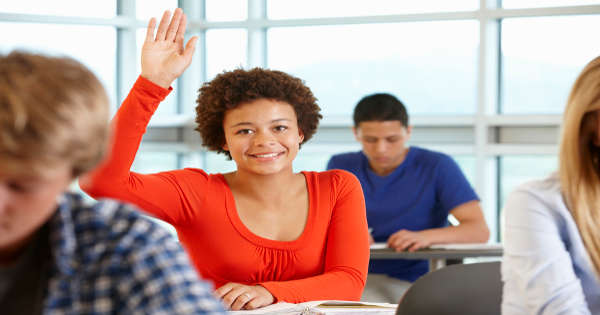 Q: Do I need car insurance?
A: If you want to legally drive, you need to have car insurance. Every state but one—that would be New Hampshire--requires its citizens to carry at least some liability coverage to protect themselves in the event of an accident. Check out our article on the subject entitled, What if Car Insurance Payments Cost More Than I Can Afford?
Q: How much should my deductible be?
A: The difference in monthly premiums between a car insurance policy with a small deductible and one with a large deductible can be as great as 25 percent.
One important thing to keep in mind while deciding on a deductible is that it can be applied to repairs or replacement of your vehicle.
That said, the bottom line here is to carry as high of a deductible as you can afford, but don't assume you'll never have to pay it. Read more on this and other related topics in our article about choosing the right deductible.
Q: How does my credit score impact my car insurance rates?
A: First, do you live in California, Hawaii, or Massachusetts? Insurance companies operating in those three states aren't legally allowed to use your credit history when deciding how much to charge you for a policy. Nor can they use credit-based insurance scores.
If you live in any other state insurance companies may use your personal credit history to produce what's called a credit-based insurance score. They'll use that score—along with your driving and claims history, plus additional factors--to predict how likely you are to file a claim or cause them a loss.
(Two related notes: most states don't allow insurance companies to use these scores as the sole reason for increasing rates or for denying, cancelling, or not renewing policies. Also, some states require these companies to tell customers if their credit-based insurance score is going to adversely impact an application or existing coverage.)
So, the higher your credit-based insurance score, and the better your driving and claims history, the lower your car insurance rates are likely to be. Some insurance carriers do not use credit-based insurance scoring. If you're curious, you should ask your insurance carrier, or a carrier you're considering going with, if they use it.
Q: Are car insurance rates really that different from one insurer to the next?
A: Absolutely. Some insurance companies are great at providing low-cost insurance to drivers with less than perfect records. Others offer great rates to drivers with perfect driving histories and are expensive for everyone else. The difference can amount to hundreds of dollars per year.
Q: Can't I just get quotes online and not have to talk to any agents?
A: Many insurance companies will give you a quote on their websites, but it's unlikely you'll find their best rates online. If you don't talk to a local insurance agent, you may miss out on hundreds of dollars in discounts. Or, even worse, you could wind up paying for more insurance than you actually need. You can avoid paying too much when you compare quotes from multiple insurance companies.
Q: Can I really save money with a multi-line policy?
A: These policies that bring together several risk types (property and casualty being two examples) and cover them under a single contract with an aggregate deductible and policy limit.
With that out of the way, yes, holding multiple policies with the same company definitely can result in substantial discounts for the insured. As for how much you can save by going this route, that's a great question to ask when you call an insurance company looking for a quote.
Q: Is it really that big of a deal to have a lapse in car insurance coverage?
A: Yes. In fact, letting your coverage lapse can be far more than a "big deal" if you value your hard-earned money and your ability to drive.
Some of the penalties that can come along with a lapse in car insurance coverage include fines and reinstatement fees . Not to mention the suspension of your drivers' license and/or your vehicle registration. (And if you're caught driving while uninsured? At best, you'll get a ticket, although you also may have your car impounded or even be arrested.)
Finally, a gap in this type of insurance coverage could make it difficult for you to get a new policy in the future. That's because most providers look at your insurance history while determining your premium. And it's extremely possible you'll be considered a "high-risk driver" if you let your coverage lapse. These drivers pay a lot more for insurance than their less-risky counterparts.
As a result, try not to let your car insurance coverage lapse. The short-term savings you may see because of a lapse are less appealing than the related challenges you're likely to face in the long run.
Q: What does where I live have to do with my car insurance rates?
A: In general, people who live in large cities and other densely populated areas pay more for insurance. This is because having more cars and more people around increases the likelihood of accidents, theft, and vehicle break-ins.
Other factors are climate, the number of claims filed in your area, road conditions, and unemployment levels. The proximity of public safety services like law enforcement officers and firefighters can also factor into your rates.
For more information about how and why these factors influence car insurance rates, see our article about  Location and Insurance Rates.
Q: Does the color of my vehicle really affect my car insurance rates?
A: You may have heard that vehicles of certain colors cost more to insure. Well, as is often the case, the word on the street isn't always the truth. In reality, most insurance companies have no idea what color your car is. The information they get on your specific set of wheels usually is gleaned from its VIN, or Vehicle Identification Number. That number provides them with your vehicle's make and model, as well as its year and even location of manufacture, but it doesn't provide them with its color.
Q: What does no-fault car insurance mean?
Currently, 12 states have a partial or total no-fault car insurance system in place. What that means is that, should you get into an accident, your own insurance company will pay for your medical costs regardless of who caused the crash.
Check out our article about no-fault car insurance to learn more about its history, which states make use of it, and more.
Q: Comprehensive insurance covers the belongings in my vehicle, right?
A: Unfortunately, no. Despite its name, comprehensive insurance doesn't cover everything related to your car. It does cover many events that can damage your car. These include damage from hitting an animal, falling objects, fire, some natural disasters (like hurricanes or tornadoes), theft, vandalism, and window damage. But collision isn't one of them.
When they say "theft" is covered by comprehensive insurance, they're talking about your car. Should your vehicle be stolen and should some part of it be damaged as part of that process, the damage would be covered by this kind of insurance.
If you'd like whatever personal belongings or property left in your car protected from theft (as well as covered by insurance), get homeowners or renters insurance.
To learn more about the differences between the various elements of car insurance, check out our "Car Insurance Basics" article.
Q: I got a speeding ticket—are my rates going to go up?
A: As is the case with a lot of things in life, it depends. A lot of insurance companies won't raise your rates after just one ticket (and some states even have laws on the books forbidding this). If your record already includes several tickets, though, your insurance company probably will increase your rates in accordance with the severity of the ticket.
That's not to suggest you should take it lying down if your current insurer drastically raises your rates for this or any other reason, by the way. If and when that happens, take it as an opportunity to shop around and compare quotes from other insurance companies.
Q: If I borrow someone else's car, whose insurance is liable?
A: Generally, insurance covers the car. This means that if you get into an accident while driving your friend's car, their insurance should be used to pay for damages and the like. (On the flipside, if you loan your car to someone and that person crashes it, your insurance would be liable.)
There are a few exceptions to this rule. One of them being that if the accident is so severe that the limits on the owner's insurance policy are exhausted, the borrower's policy will cover the excess.
To find out what other exceptions exist when it comes to these situations, read our article about insurance on loaned and borrowed cars.
Q: If I'm self-employed and using my vehicle for business, will my personal car insurance cover me if I get into an accident?
A: At the risk of sounding like a broken record, it depends. If you only use your vehicle to commute to and from an office, but don't use it for business purposes, a personal car insurance policy may be enough.
That said, if you want to make sure you're completely in the clear talk with your agent or insurer,. Let them know how you use your vehicle (or how you will be using your vehicle in the future), and see what they think.
Such a conversation could be important. Your insurance company may deny your claim and even cancel your policy if it determines that you've been using your vehicle for commercial purposes.
References:
QuoteWizard.com LLC has made every effort to ensure that the information on this site is correct, but we cannot guarantee that it is free of inaccuracies, errors, or omissions. All content and services provided on or through this site are provided "as is" and "as available" for use. QuoteWizard.com LLC makes no representations or warranties of any kind, express or implied, as to the operation of this site or to the information, content, materials, or products included on this site. You expressly agree that your use of this site is at your sole risk.