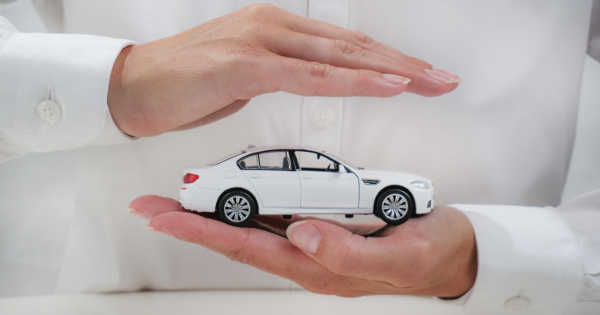 You might be under the impression that once you buy car insurance, you have to keep it until the term ends. This isn't the case. You can terminate it at any time, and if you do, your insurer should issue you a refund.
However, there are a few caveats. They include paying a cancellation fee, and purchasing new coverage.
We will go over the most common questions regarding canceling a policy, as well as how to do it.
What's a car insurance policy?
Before we discuss how to cancel your policy, let's take a step back and redefine what a policy is. An insurance policy is a contract between you and your insurer. It provides coverage if an accident or peril damages or destroys your vehicle.
A policy term is the amount of time the insurer covers you. You could also say it's how long the policy is effective. You can either choose a six- or 12-month coverage period. When it's up, you'll have the option to renew it.
But what if you don't renew it? Or maybe you want to cancel it well before the expiration date? Here's some more information on both of those situations.
What are the reasons people typically cancel their policies early?
Your lifestyle is constantly changing. And so are your insurance premiums. For this reason, it's not uncommon for someone to cancel their policy before its term is up.
Here are a few scenarios related to why someone would do this:
They found a cheaper policy by shopping around
They found better coverage with another company
They moved homes and want their car insurance to reflect that
They purchased a safer car because it can help reduce rates
They got a DUI and lost their license
They got rid of their car altogether
Their provider doesn't offer coverage in the state to which they're moving
That's just the tip of the iceberg, though. There are endless possibilities why people cancel their policies before the term is up.
How do you cancel an insurance policy?
Before canceling your coverage, read the fine print of your insurance contract. Is your policy expiring in a month? Or is it expiring in six months? If it's the former, you probably should hold out another month—especially so you don't have to pay a fee.
But if it's the latter, don't feel obligated to stick with your current plan. It's easy to remove yourself from your current policy. Just take into consideration the fee you'll most likely have to pay.
Also, look into whether you'll need to fill out a cancellation form or craft a letter of resignation. Your provider may only require filling out a form. However, it's always best to write a letter or stop into your agent's office. It's much more personal, and clears up any questions either of you may have.
Also keep in mind you may need to give at least a 30-day notice, depending on the insurer.
Should I purchase a new policy before canceling the old one?
You'll need to purchase a new auto policy before canceling your current one. Unless you're giving up driving altogether.
Driving without insurance is illegal. You can get hit with a hefty fine for doing it.
Each state issues different fines and penalties for driving without insurance. Check with your state department of insurance for more information.
Save yourself the trouble and don't leave a gap between auto insurance policies. Get the best bang for your buck when you compare quotes from multiple auto insurance companies.
How much do carriers typically charge policyholders for canceling their policy early?
Most carriers charge a fee when canceling a policy early. It ranges anywhere from 10 percent of the cost of the policy to a flat rate of $50 or more.
Curious to know how much you'll have to pay? Check with your insurer or read your contract. Each company charge a different amount.
How and when can you expect a refund if you cancel your policy early?
Most insurers will provide a pro-rata cancellation refund, or a short-rate fee.
Pro-Rata Cancellations--What if you decide to cancel after paying this month's premium? Insurers charging you a pro-rata fee will only charge you for the part of the month that the policy was active. Your insurer will reimburse you for the unused portion of the premium.
Short-Rate--Some insurers charge a fee for the administrative costs of canceling a policy early. This can be up to 10 percent or more of a policy. It will be subtracted from the refund total.
When you receive refund, it might come as a check in the mail. Or it may be directly deposited into your account. The amount of time it will take to receive it depends on your provider and when you cancel it. Most insurers send out refunds within two or three weeks of cancellation.
Is there anything else I have to do?
Do you make car payments? If so, notify your lienholder and let them know you switched providers. You send your car payments to your lienholder, by the way. This can be a person, a car dealership, a bank, or some other financial institution. It should be listed on your car title and insurance policy.
Because the lienholder owns the vehicle, it will want to make sure you purchase adequate insurance coverage.
Also, depending on where you live, you may need to let your state's Department of Motor Vehicles (DMV) know you switched insurers. Check with your local DMV for more information. 
FREQUENTLY ASKED QUESTIONS
Q: Can you cancel a policy early if you have a pending insurance claim?
A: You'll need to wait until you pay your deductible and your claim is paid out with your old company. The reason being because new insurers won't want to pay out an old claim. They don't want the financial burden of paying for your losses.
Q: Are there any circumstances where you should not cancel a policy early?
A: Don't cancel your old car insurance policy until you have bought a new one. Driving without insurance is illegal.
Another reason not to cancel your old policy before you get approved for a new one? The new company may reject you and you'd be left without coverage.
Also be weary of canceling a car insurance policy right after you buy it. There are often increased fees for canceling it early in the term.
Q: What's better: Canceling a policy or making changes to it?
A: It depends on your lifestyle. Also, your provider may offer a discount when you go to cancel your existing policy. This could include anything from a discount for bundling insurance lines to customer loyalty markdowns. These offers may be enough to convince you not to cancel.
Something else to consider: changes you can make to your current policy that could reduce your rates. Would it be cheaper to reduce your coverage? Or should you just purchase a new policy?
And if the reason you're canceling your car insurance policy is because you're selling your vehicle, get a non-owners policy.
Q: When is the most ideal time to switch policies?
A: The best time to switch policies is during the renewal period, rather than mid-term. Just remember to notify your insurer that you aren't renewing.
Forget to do this and your policy may automatically renew. Also, fail to pay because you thought you canceled and it'll be canceled for non-payment. That will go on your record, and it can affect your insurance score. To avoid this, stay on top of the cancellation process and all due dates.
Q: Can your insurance company cancel your auto policy?
A: Just as you can drop yourself from a policy, your company can drop you as well.
Your insurer may cancel your policy for late payment or for providing fraudulent information. An insurer also may cancel a policy if a DUI or other offence is added to your record.
Do everything you can to avoid a cancellation like this. It counts as a strike on your insurance record. For more information on this topic, check out our article about canceling or not renewing car insurance.
References:
QuoteWizard.com LLC has made every effort to ensure that the information on this site is correct, but we cannot guarantee that it is free of inaccuracies, errors, or omissions. All content and services provided on or through this site are provided "as is" and "as available" for use. QuoteWizard.com LLC makes no representations or warranties of any kind, express or implied, as to the operation of this site or to the information, content, materials, or products included on this site. You expressly agree that your use of this site is at your sole risk.