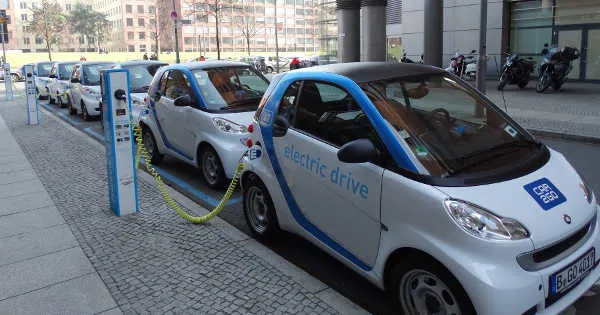 There are many different types of environmentally friendly vehicles on the market today. Most are economically friendly too. That's especially true if your car insurance company gives you a discount for owning one, which often is the case.
What kinds of vehicles are we talking about here? A few examples include:
Hybrids
Hybrid electric
Plug-in hybrid electric
All electric vehicles
Alternative or Alternate Fuel
Propane
Natural gas
Hydrogen
Ethanol
Why Alternative Fuel Vehicles are Worth the Cost
A lot depends on your car insurance provider as to whether or not an alternative or alternate fuel vehicle is worth the cost. That's because insurers consider different things when calculating premiums. Also, not all companies offer discounts for these kinds of cars.
Should your insurance company offer discounts for alternative fuel autos, that obviously could save you some money if you own or buy the right type.
Not only that, but if your green car is brand new or you also have other vehicles, you can get more discounts and thus see even lower rates.
Some companies reward you for factors that seem unrelated to car insurance. Their main concern is how much of a risk you pose to them. Another way of putting that is they focus on how likely you are to file a claim. They also consider how likely they are to have to pay out a claim to you.
So most insurance companies don't offer discounts to people with hybrid cars or alternate fuel vehicles because they are green. They offer the discounts because drivers of those autos pose a lower risk than other drivers. One explanation is people with green cars tend to drive fewer miles than those with more typical cars.
Why Alternative Fuel Vehicles Aren't Worth the Cost
Don't take the above to mean owning a hybrid or some similar vehicle always results in a discount or lowered rates.
In fact, some insurers hike the rates of people who drive alternate fuel or hybrid cars because they cost more to repair than traditional ones. Others inflate rates because these vehicles are costlier to repair or replace thanks to their specialized parts.
Both of these factors are red flags for car insurance companies. After all, if something were to happen to your car, the risk for them is much higher than if you owned a non-hybrid car.
Thankfully, you should be able to clear all of this up by talking with an agent or a representative of a particular insurer. If the company you're dealing with doesn't offer a discount for alternative fuel or hybrid vehicles or charges more for driving one, shop around.
Regardless, Darrell Williams, founder of The Road Electric, doesn't recommend buying an alternative fuel car for the discount. Want one anyway? Williams says that fully electric vehicles "perform better and are more fun to drive due to torque and low center of gravity." Other reasons to go electric, according to Williams:
They are substantially less expensive to operate and maintain
They pollute less than internal combustion vehicles
Insurance Companies that Offer Alternate Fuel Discounts
Your current insurance provider may offer alternate fuel or hybrid discounts and you just don't know about them. This is why it's so important to ask your agent or someone at your insurer if they have any discounts related to these vehicles.
You especially want to ask if you have a car insurance policy with any of the following carriers. Because each of them offer hybrid or alternate fuel discounts:
If the insurance company that sold you your policy doesn't offer this type of discount, shop around. Make sure you compare quotes from several auto insurance companies.
Planning to Buy an Alternate Fuel Vehicle?
Most insurance companies don't really care which alternative fuel or hybrid vehicle you buy or drive. Rather, they care about and look at most of the same components and factors they consider when insuring any other car.
Given that, it's hard to say there's a "best" alternative fuel vehicle that'll help you capitalize on your insurance provider's alternate fuel discount. Far more helpful should be this Cars.com list of 2016's most fuel efficient vehicles
BMW i3 BEV
Chevrolet Cruze ECO
Chevrolet Spark EV
Fiat 500e
Ford Focus Electric Kia Soul EV
Mitsubishi i-MiEV
Nissan Leaf
Smart ForTwo Electric Drive
Toyota Prius
Toyota Prius c
Toyota Prius Eco
Volkswagen e-Golf
On the flip side, avoid buying or driving the vehicles named below if you're looking to get an alternate fuel discount. According to greenercars.org, these models are the most harmful to the environment.
Bentley Continental GT/Flying Spur
Bentley Mulsanne
Chevrolet G2500 Express/GMC Savana
Ford Transit T150 Wagon FFV
Lexus LX570
Mercedes-Benz G550
Mercedes-Benz G63 AMG
Mercedes-Benz G65 AMG
Mercedes-Benz GL550 4-MATIC
Mercedes-Benz GL63 AMG
Toyota Sequoia FFV
Toyota Tundra
When and What Should I tell My Insurance Company?
It doesn't necessarily matter when you tell your agent or insurance company that you're planning to buy an alternate fuel or hybrid car. That said, it is advisable to let them know at some point before you go ahead and purchase one. This allows them to tell you what kinds of discounts would apply and how they could impact your car insurance rates.
Information Your Agent Needs to Know About Your Alternative Fuel Car
Did you just purchase a new alternative fuel vehicle? Or maybe you're going to buy one soon? Your insurance provider only needs to know information that factors into your policy cost. A few examples include:
Make and model
Age
Color
Mileage
Safety features (such as air bags, anti-lock brakes, or anti-theft devices)
VIN number
Who will drive the car
Where you live and if the car will be parked there
How many miles you plan to drive the car each year and for what purposes
The amount and kinds of coverage you want
Frequently Asked Questions
Q: What are alternative fuel cars?
A: Some alternate fuel cars out there are hybrid electric, plug-in hybrid electric, and all-electric vehicles. There are also cars fueled by propane, natural gas, ethanol, and more.
Q: What are the benefits of owning an alternative fuel vehicle?
A:  According to The Road Electric's Darrell Williams, some of the main benefits of owning and driving an alternative fuel car are:
Lower total cost of operation
Zero emissions
Less pollution
If you would like to know more about why these autos pollute less than others, watch this video by the Union of Concerned Scientists.
Q: Do all insurance companies offer alternate fuel or hybrid discounts?
A: Only a few insurance companies offer an alternate fuel discount. When it comes to the companies that actually offer these discounts, the amounts vary widely. Most companies offer a discount of between 5 percent and 10 percent if you drive an environmentally friendly car.
Q: Can I only get these discounts if I live in a specific state?
A: Most insurance companies that offer the alternate fuel discount offer it in any state in which they write policies. The best and easiest way to be sure if a carrier offers such a discount is to contact the company directly. You can also ask an independent agent before purchasing a new car.
Q: What information about my new green car does my insurance company need to know?
A: If you just bought an alternative fuel vehicle, you need to share with your insurance company the same information you'd normally give them for any new car. That includes its make and model, age, safety features, and more.
QuoteWizard.com LLC has made every effort to ensure that the information on this site is correct, but we cannot guarantee that it is free of inaccuracies, errors, or omissions. All content and services provided on or through this site are provided "as is" and "as available" for use. QuoteWizard.com LLC makes no representations or warranties of any kind, express or implied, as to the operation of this site or to the information, content, materials, or products included on this site. You expressly agree that your use of this site is at your sole risk.