5 New Ways to Save with Online Car Insurance
Auto insurance companies are shifting to an all-online model. Learn 5 easy ways to save when you buy car insurance online.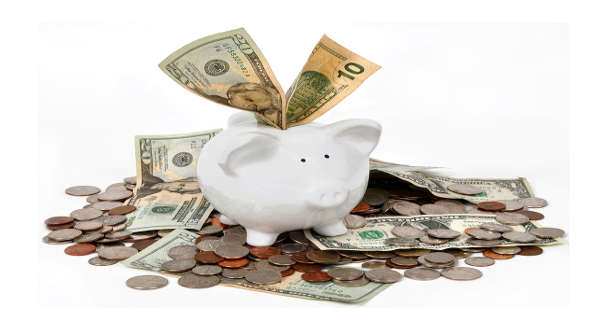 The way that consumers find and purchase car insurance is changing. Smart shoppers have realized that they can save money when they compare insurance quotes online. Comparing quotes online gets you instant results that tell you where you can find the best rates. Finding the best rate on car insurance is easier than ever. Here are five ways to save in the new online economy:
Find a Smaller, Specialized Insurance Company that Fits Your Needs
Big name brand insurance companies tend to be a one size fits all kind of policy. If you don't fit their profile you could be paying too much for car insurance. By comparing quotes from multiple companies you can determine if your driving profile need specialty insurance. Most states have local insurers that specialize in writing higher-risk car insurance policies. Their rates are far more competitive than the national brands if your driving record is less than perfect. When you shop around for insurance in your area, you'll get an idea of what smaller, local options are available.
Shop Online with Several Car Insurance Companies
Insurance companies use a lot of the same ranking factors to set cost, but each one is different. Some companies are great if your driving record is perfect. Others are best for drivers with tickets or accidents. No matter what your driving history looks like, there is a company who will have the lowest rates for you. The only way to find the lowest rate is to compare quotes from multiple companies. A site like QuoteWizard.com can help you compare car insurance quotes and easily find the provider with the lowest rates.
Consider an Online-Only Insurance Company
It started with online-only savings accounts. Banks realized that by offering consumers a savings account that was handled completely online the bank could save dramatically on overhead costs. This savings was passed on to consumers by way of higher interest rates. Online savings accounts typically yield about ten times more than traditional banking. New insurance companies are beginning to follow in online banking's footsteps. They are able to eliminate the costs associated with operating storefronts and employee salary. Online car insurance companies are able to offer cheaper premiums because of the lower overhead cost of traditional insurance agencies. Just like online banking, you have easy access to your account and are able to make payments online. If you'd like to take advantage of the savings offered by this kind of online-only insurance company, compare quotes and see how much money you could save.
Purchase Less Car Insurance
The cost of all goods and services are leaving Americans searching for ways they can save on current cost. Insurance is a necessary product to have and is also becoming one of the most expensive. People are always looking to save the most on their car insurance. Comparing quotes from different companies is always a great way to save. Rather than looking to switch and save, start with your current coverage amounts. Evaluating your current insurance coverage could be an easy way to reduce your cost. It's risky to only purchase your state's minimum car insurance liability coverage.  Doing so could leave you hurting financially in the event of an accident. However, dropping parts of your policy that you don't need can save you money. Your insurance policy has many pieces that have different costs associated with it. Review your coverage amounts and determine where you could afford to have less. If your car has lost significant value since you purchased your policy, consider eliminating comprehensive and collision coverage. If your state doesn't require PIP, you could look to reduce coverage there.
Check Insurance Rates Every 6 Months
The age of the internet has made it incredibly simple to shop around for car insurance. The easy access to an online quote gives folks the ability to compare multiple quotes. Gone are the days of signing off on another year of the same overpriced coverage just to save the trouble of searching for a new company. The majority of insurance companies have rates that change every 6 months. Your company could raise your rates for no reason and the company that was too expensive last time could have the better rate now. Being active in comparing will always save you money in the long run. Big events in your life are also cause to shop around. Major life changes like moving, purchasing or selling a car, getting married, or paying off your home are also excellent checkpoints.
Car insurance rates vary from company to company by hundreds of dollars, but there isn't simply one company that is always cheaper than the others. Shop online, compare rates and save.
References:
QuoteWizard.com LLC has made every effort to ensure that the information on this site is correct, but we cannot guarantee that it is free of inaccuracies, errors, or omissions. All content and services provided on or through this site are provided "as is" and "as available" for use. QuoteWizard.com LLC makes no representations or warranties of any kind, express or implied, as to the operation of this site or to the information, content, materials, or products included on this site. You expressly agree that your use of this site is at your sole risk.