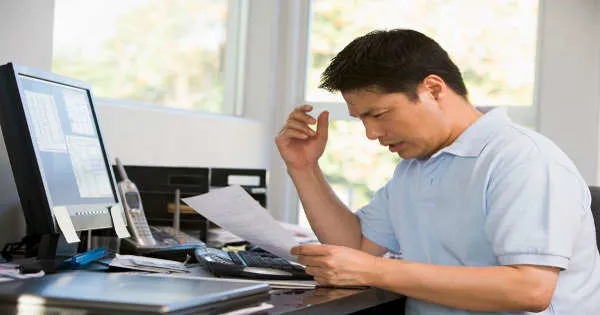 Sign #1: Your driving record has improved and your insurance rates are the same.
Drivers with tickets or accidents on their record tend to be higher risk and therefore pay more for car insurance coverage. If you're a driver with tickets or accidents in your past, you probably initially purchased a high-risk policy at a higher cost. Typically, an infraction will stay on your record for three years. If an old accident or ticket has been removed from your record and your rates have not improved, you should be wondering why. Your insurance company isn't going to be proactive in checking up on your record. This is something you must bring up. Reviewing your policy with your insurer before renewal is a great time to check up on your driving record.
Depending on who your insurer is, they may not honor your improved record with better rates. You might always appear to be a high risk driver in their eyes. In the event you're unable to reduce your rates, consider shopping around to find a company that offers accident forgiveness. Your current company is aware of your rocky driving history, but with an improved record the next company could offer you a better rate. Insurance companies treat high risk drivers differently. Some are more forgiving than others.
Sign #2: Your bill has charges or fees on top of your premium.
Some insurance companies tack on a "convenience charge" or similar fee to each payment you make other than the first one. These can be as much as $10 or more depending on which method you use to pay your bill. When purchasing a new policy, you have the option to pay for it upfront or in monthly installments. Paying upfront is always a cheaper option than paying in installments, but many of us don't have the cash on hand or don't want to pre-pay. However, bear in mind that paying in monthly installments can carry with it additional charges.
While you could be getting a pretty good rate with your current company, the additional fees can make your low rate look… not so low anymore. Check your policy for any fees or charges and if you find any, ask your insurer to explain them. If you aren't satisfied with their answer, consider switching to an insurer with more transparency about their rates. By visiting your state's insurance commissioner, you can find ratings and reviews of insurance companies. In the meantime, compare auto insurance quotes to find better savings and a company that has more transparency with their rates.
Sign #3: You're a typical driver paying well over the national average for car insurance.
According to the Insurance Information Institute, the average car insurance expenditure in the United States is currently $817 a year. That's about $70 a month. If you're a safe driver and your premium is more than that, it's time to shop for a new car insurance rate. There are numerous factors like your age, marital status, location, vehicle make/model, occupation, driving record, and gender that can drive your rates up or down. This is merely a ballpark figure to serve as a jumping-off point for your expectations.
Depending on where you live, the national average could be much higher or lower than average rates in your home state or city. Residents in large cities generally pay more for insurance than those living in less populated areas. If you have a clean driving record and live in a small town you should be paying less than your state's average. If not, ask why.
If you're serious about saving money on your car insurance, there's probably a way to significantly cut your costs. These three signs are instant red flags that you're being overcharged. If this is the case, it's time to take action. Don't keep paying for an overpriced policy—switch providers and save today.
References:
QuoteWizard.com LLC has made every effort to ensure that the information on this site is correct, but we cannot guarantee that it is free of inaccuracies, errors, or omissions. All content and services provided on or through this site are provided "as is" and "as available" for use. QuoteWizard.com LLC makes no representations or warranties of any kind, express or implied, as to the operation of this site or to the information, content, materials, or products included on this site. You expressly agree that your use of this site is at your sole risk.